Currently Malaysia boarder is open and everybody can come without the PCR test in advance and no need to do PCR test at immigration. Traveling oversea is getting more easy is very nice news to hear now.
For my first oversea traveling I choose to go to Singapore.
I had update how to enter to Singapore both bus and flight in different article if you are interested to go to Singapore please check.
My trip to Singapore was using bus and mainly planned to stay at Sentosa island so I planned to go to Universal Studio Singapore (USS) for my 2nd time.
I would like to share some point and un-sufficient point during my stay at USS so wish this will be useful for the person who is planning to go there.
Now Singapore has no more PCR test to enter. But have some online application which you have to done before the immigration. Please check below article if you are interested to go to Singapore.
Entering Singapore after COVID-19 latest info
Feature of Universal Studio Singapore
Universal Studio Singapore is not so big theme park but have many thrill ride.
For your reference Universal Studio Japan is 42ha but USS is 20ha but there are some attraction which you can only experience at Singapore. All adult and children can enjoy there.
Singapore is very hot ensure you take enough water during your stay!!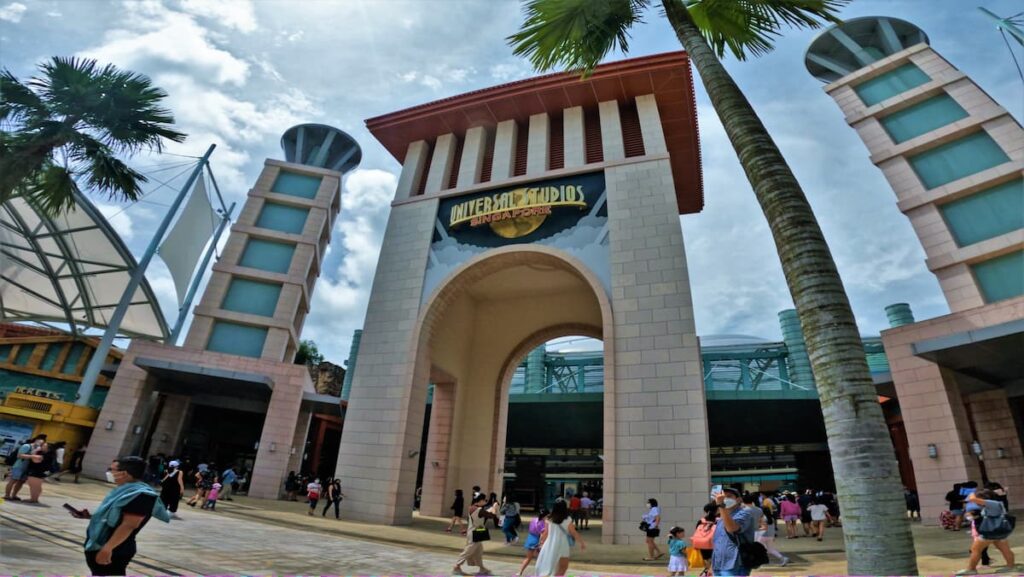 USS price
You need to book USS ticket in advance. I had booked by Klook and better purchase in advance not at the ticket counter so you can check in more faster. Actually at ticket counter I don't know why but it's higher than online.
[Klook]
| | | | |
| --- | --- | --- | --- |
| | Adult | Child | Senior |
| Singapore residence | S$68 | S$58 | |
| Foreigner | S$81 | S$61 | S$43 |
USS price list
Once you purchase the ticket you will get the ticket by online. And you need to confirm again via official website when you will arrive to USS in advance.
7 area in USS
Entrance of USS. The set of building is like movie scene and most souvenirs you can purchase here. But some souvenirs such as Jurassic park cannot buy here.
If you purchase via Klook you can get 10% discount voucher to purchase souvenirs.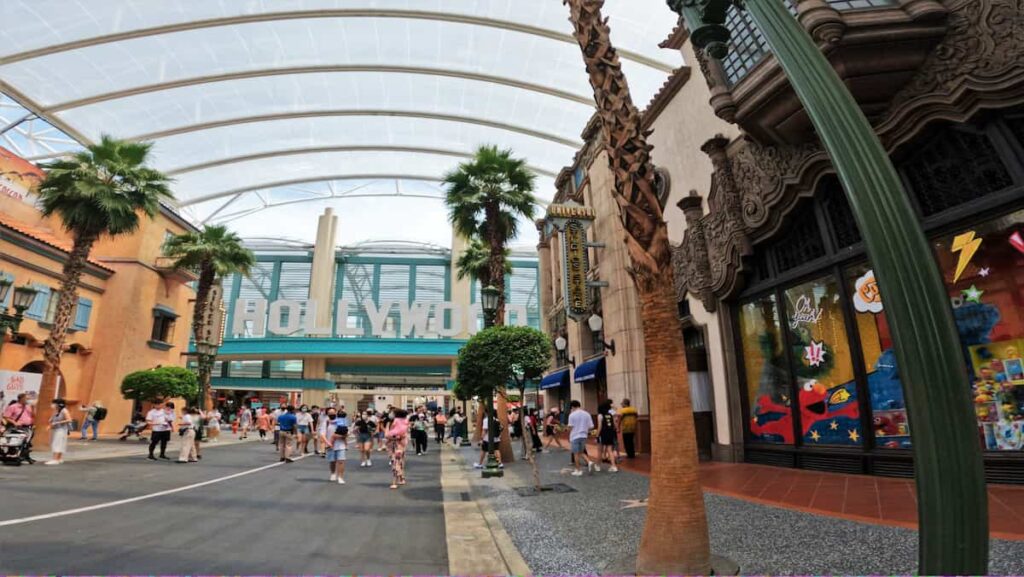 It's made same like real New York city. You can meet cookey monster, elmo and other sesame street families.
You normally can watch the show here but now they don't have any show but can take photo with them at specific time.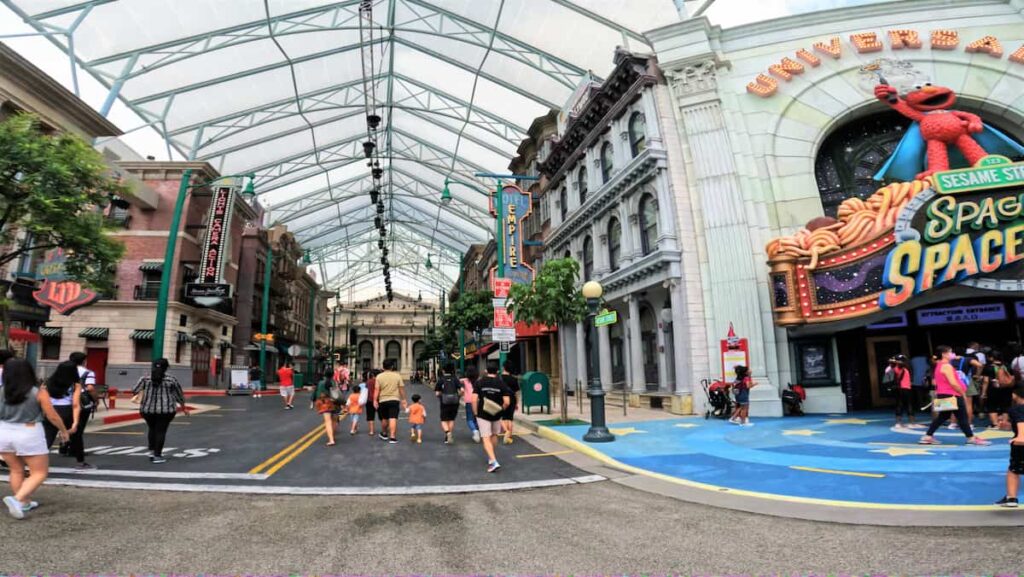 This area is describing future following Transformer environment and 2 roller coaster Human & Cylon. All 3 attraction is ver popular in USS.
Transformer character Optimus will talk by specific time outside. Personally I like Transformer movie so this event was really satisfying.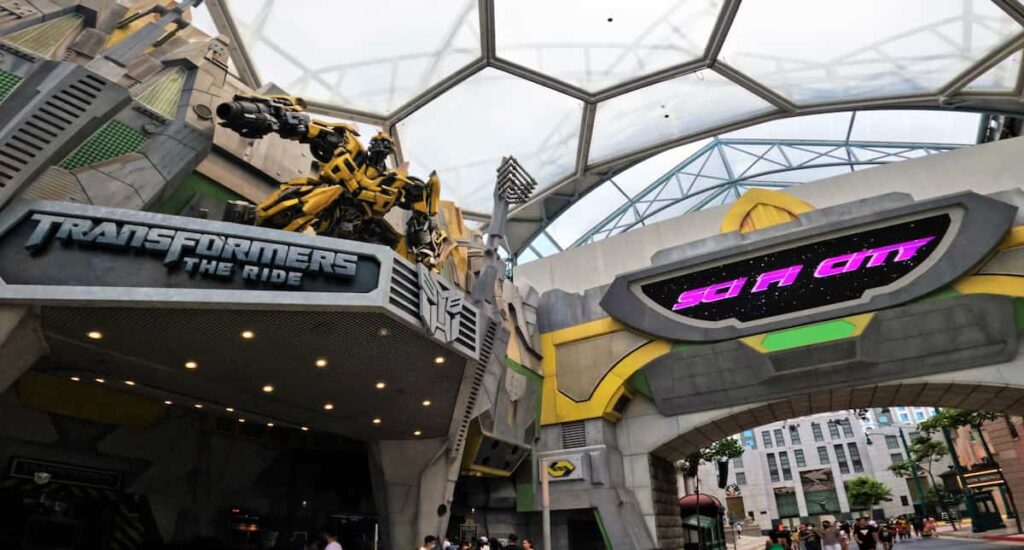 Only 1 attraction here which is also famous one 「Revenge of mummy」can ride here. The adventurous roller coaster with the movie "The Mummy" as a motif is amazingly thrilling and exhilarating. Pharaoh statue is standing along to the Revenge of mummy is spectacular.
Unfortunately treasure hunter is not operating.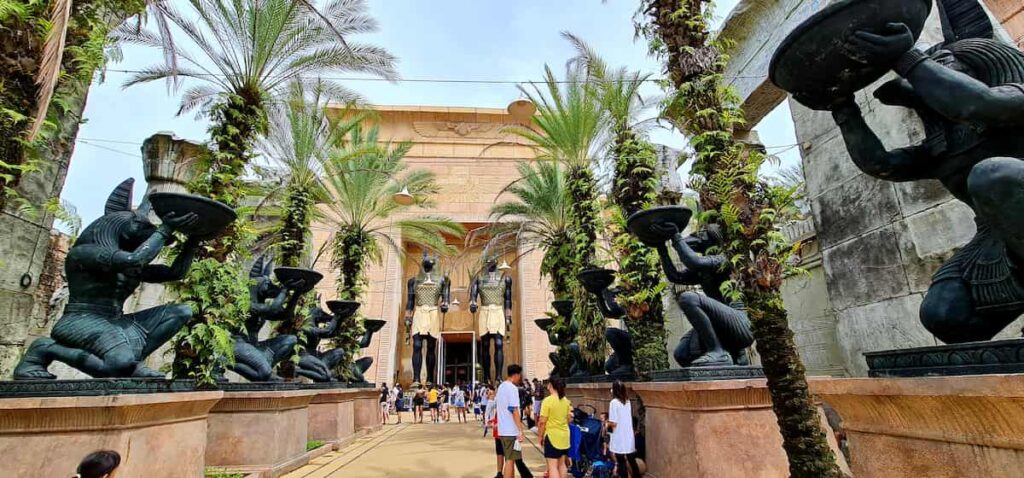 There are popular shows Water world and Jurassic Park. Jurassic Park attractions open from 14:00, so please be careful your time management.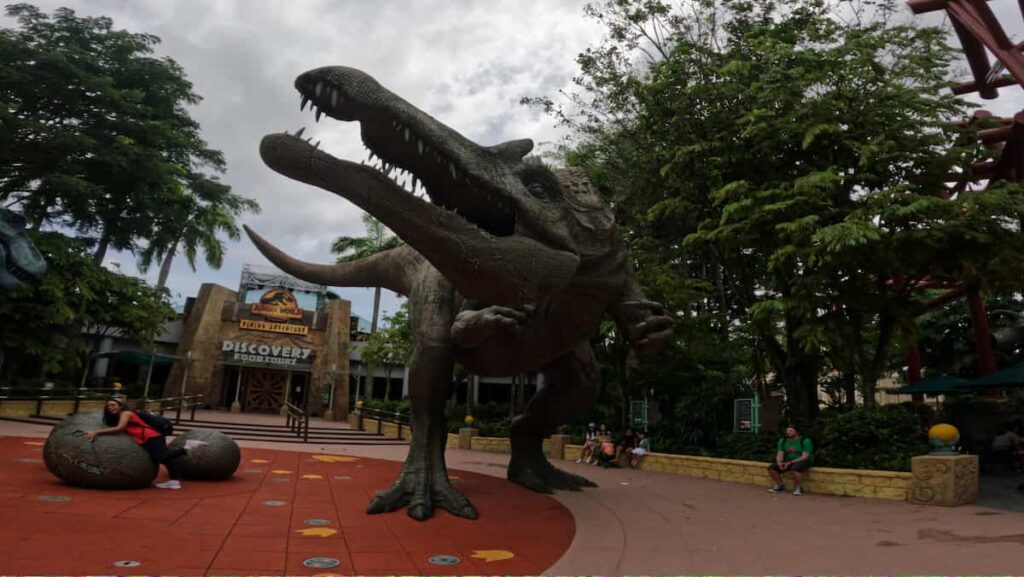 Main area for children is Far Far Away. Main symbol Shrek castle is beautiful when it's light up.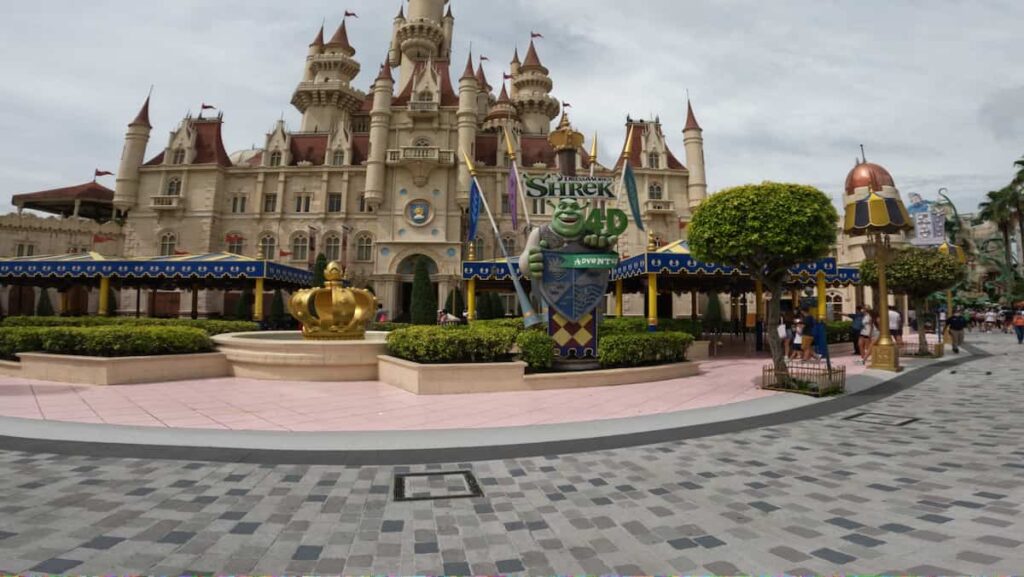 The area is set in the movie Madagascar, but currently there is only a merry-go-round. The area is shrinking due to the construction of the new attraction Minion Park & Mario World.
Dissatisfaction of USS
Most of the attraction I was able to ride so totally I was satisfy but only had 2 dissatisfaction as per below.
Small shop to sell the drink was open at few area which cause very long queue. Restaurant also opened nearby the USS entrance which also cause the long queue during lunch time. Like need to wait to ride the attraction. Singapore is very hot place they better increase the place to sell the drink at least.
Because of COVID-19 most show and event was canceled. I was looking forward for some show so regret to know about that. To go to USS normally you will take the monorail but it's fully occupy. When you waiting for attraction also all people is close together so I believe that no meaning to cancel to show or event.
USS operation hour is 12pm until7pm. I went there on public holiday but almost all attraction was able to ride until the park close so express was not necessary. If you will stay there 1 day express may not need to purchase.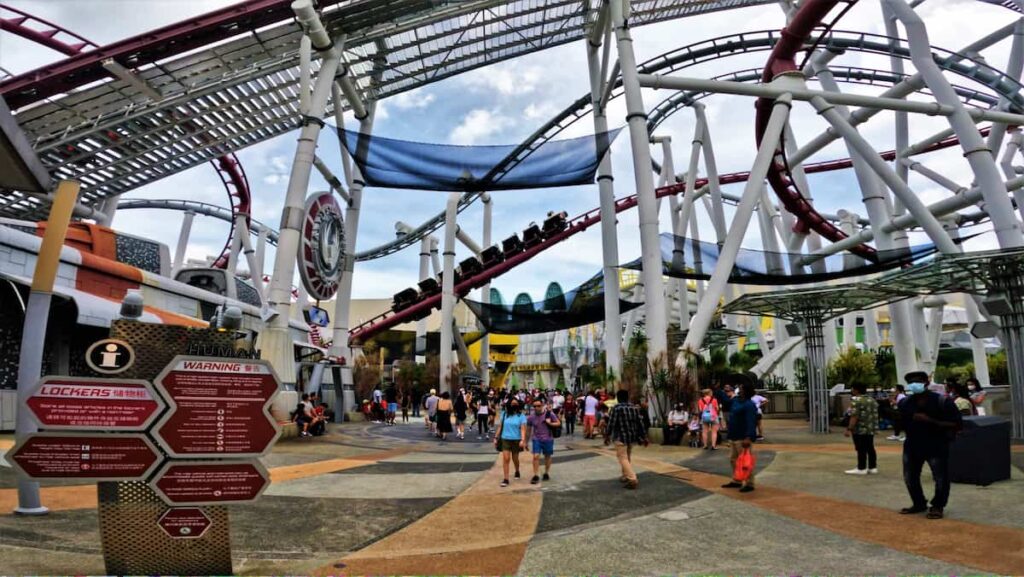 But the main thrill ride in USS Human & Cylon better use the express especially Human because the operation efficiency is very bad. Even near to the end of operation on the display was 40min to wait but actual was more than 1 hour. But it was fun anyway.
My recommend course
Ride mummy or transformer first
Once you enter to the park go to the mummy ride or transformer ride. Waiting time is just around 30 to 45 minutes normally. If you go for mummy you need to use locker to store your luggage to prevent it lose during your ride. I went mummy before so I choose transformer (actually transformer also ride before but I think more than mummy)
The locker is free if you use within 2 hour but if you exceed the time they will charge you 4dollar per hour and only you can use contact less payment.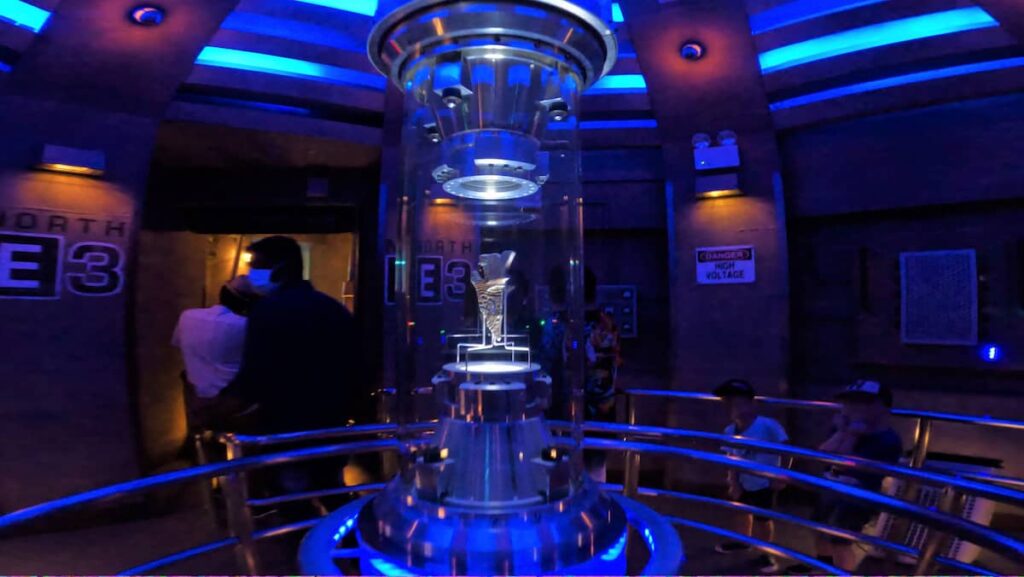 Transformer is the 3D riding attraction which can be enjoy by any age of people. During your wait at the queue also makes you fun.
Total time is around 1hour to finish and after that you have a chance to see the Optimas talking show outside. It should be just in time but if you missed it just check the time schedule for next show.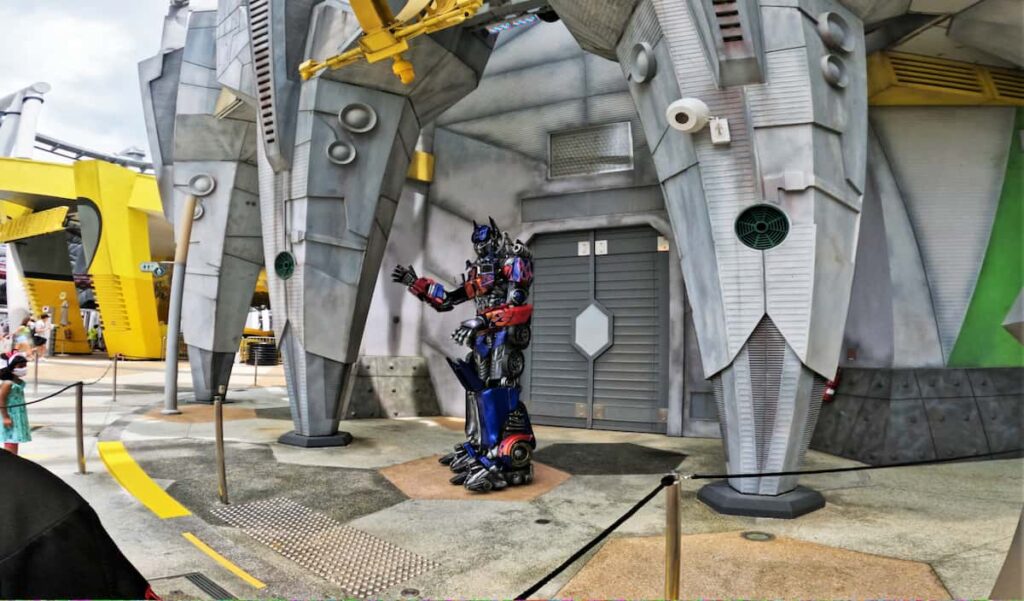 If you want to ride Human & Cylon you should skip to ride it later or by Express ticket.
To Shrek 4D movie
Next we will go to Far Far Away to see the Shrek 4D movie. If mummy is less waiting time you may also go to mummy first but Shrek 4D movie waiting time is just 15min.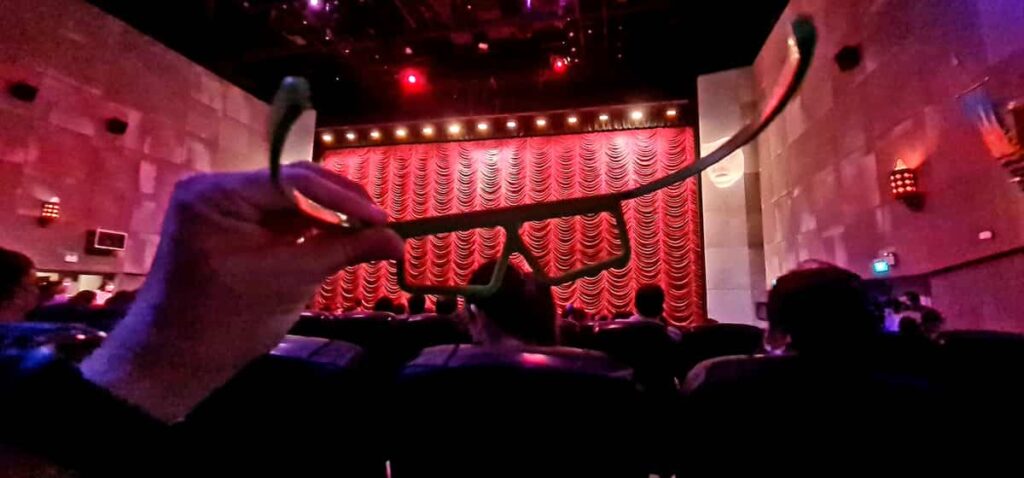 It is the fantasy about Shrek and princess Fiona. Since it's 4D you chair moves, wind will blow and water can splash too.
③To the lost world
Unfortunately when I go there canopy flyer was under maintenance but the lost world attraction will be open from 2pm only so if you want to ride canopy flyer or Jurassic park rapid adventure you need to come at 2pm.
Jurassic park rapid adventure can make you big wet and if you don't want to become wet you can buy a poncho for 5 dollar. Your shoes also become wet so once you sit down you should raise your shoes from the floor but it's really tough to maintain that…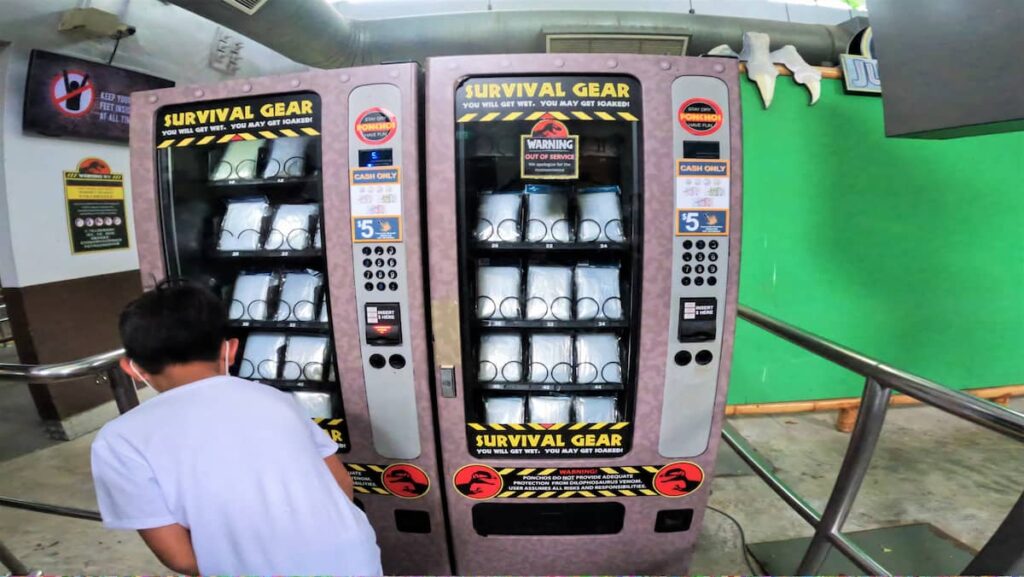 Jurassic park also has the locker but only can use with contact less card.
This Jurassic park rapid adventure can only ride in Singapore. Other universal studio doesn't have so you cannot miss it. The boat you are going to ride is round one so don't know how it move or spin meaning you cannot guess which place can become more wet. Many places make you wet there.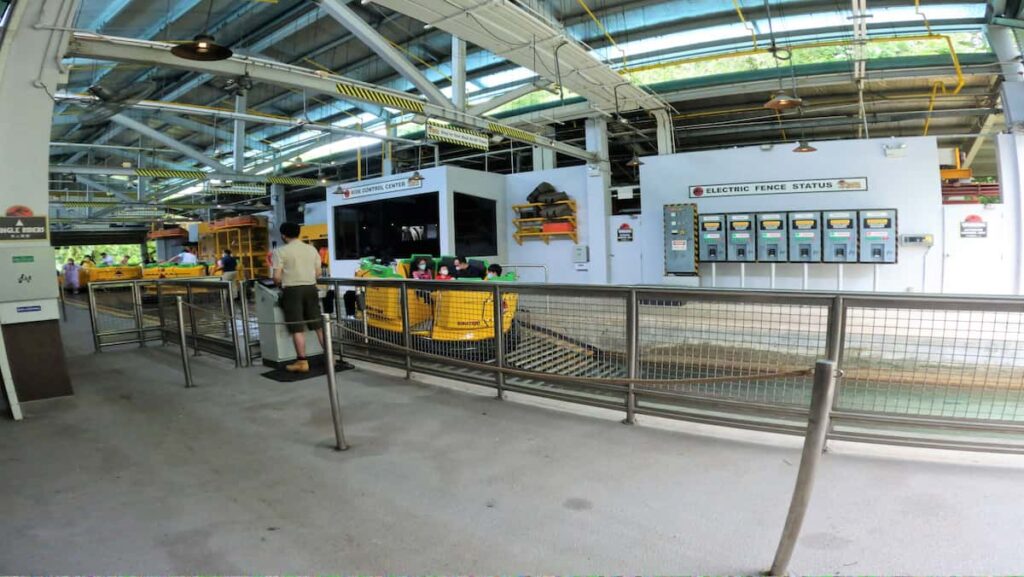 ④Rest at nearby the entrance
Currently at below 3place the restaurant is opened at some few area wagon is selling for some food or drinks. But supplier and user balance is not made.
Mel's Drive-In (Hollywood area)
Loui's NY Pizza Parlor (New York area)
Goldilocks (Far Far Away)
In front of sesame street ride is my recommended place to rest for drink since not so many people around there compare with other place
By the way turkey leg is quite popular food there and looks delicious but its not haha. Better not to order and waste your money. Not tasty and many people was throwing inside the garbage.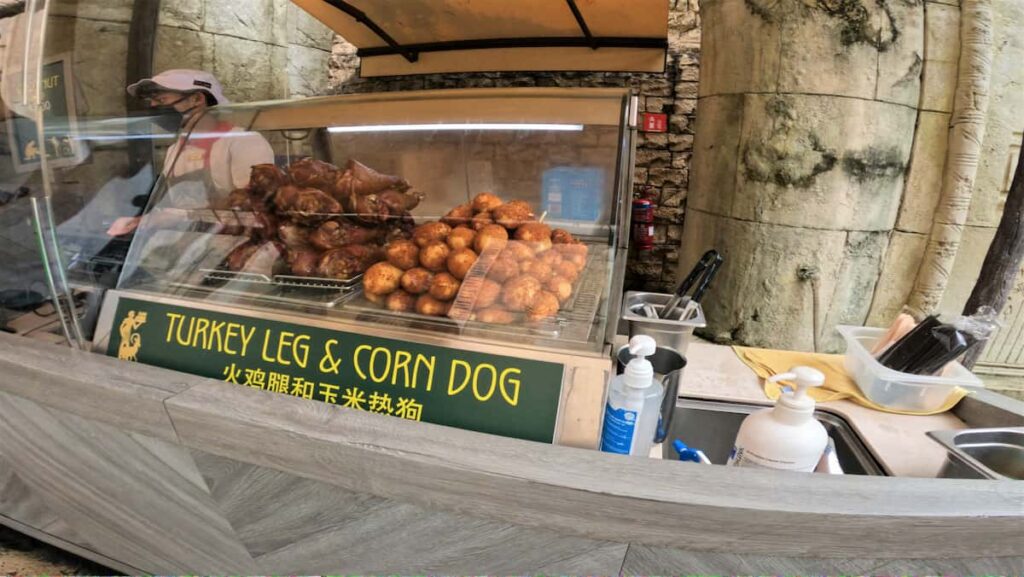 ⑤If have a time ride USS top attraction 「Human」 & 「Cylon」
If you still have time let's ride Human & Cylon. In evening time the normal lane waiting time is also more less. For Cylon I was able to ride within 30 to 40 minutes and Express ticket was not necessary.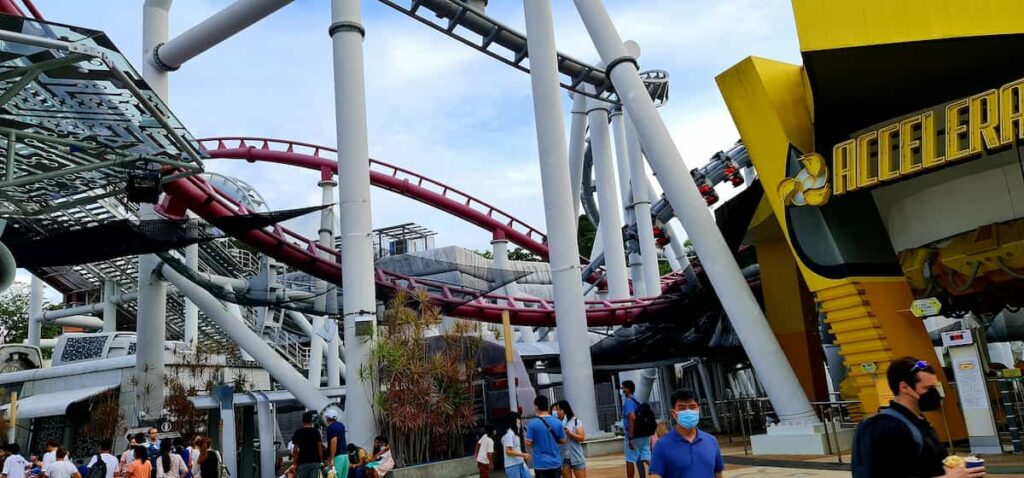 Cylon has somersault and spiral movement so personally I like Cylon more than Human.
Human is like normal roller coaster for me so if you want to enjoy the new type of thrill I recommend you to ride Cylon.
If you are going to ride Human better buy Express ticket since it take quite long time to ride on.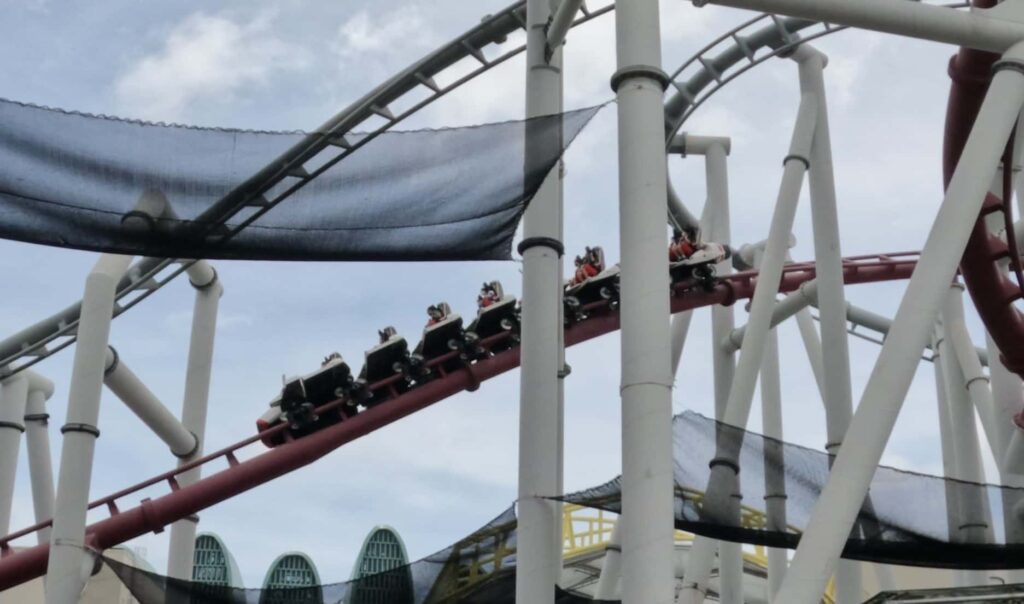 For both attraction you need to keep your luggage inside the locker which can only accept contactless card.
⑥Klook benefit meal coupon must use
If you purchase via Klook you can get voucher. If you spend more than 10 dollar per meal you can get 5 dollar discount with 1 free icecream.
I used at Mel's Drive-In (Hollywood area) last order to eat in is 6:30 PM.
⑦Klook benefit souvenir discount voucher
If you purchase via Klook you can get voucher to discount 10% off to buy souvenir at USS. Mots souvenir you can buy at the entrance shop but some only you can buy at the certain area in the park If you want to buy please check where you can but it in advance to avoid missing it.
Summary
At last maybe you might feel that I was unsatisfied but spending 1 day there was worth for me.
To release your stress during stay home can definitely release there haha.
Hope show will be start again soon.
Now Singapore has no more PCR test to enter. But have some online application which you have to done before the immigration. Please check below article if you are interested to go to Singapore.
Entering Singapore after COVID-19 latest info
At Sentosa you can enjoy full day for many activities such as aquarium, Universal Studio Singapore, outdoor activities but the new activity there is Luge. You can do Luge even it's summer by enjoying the wonderful nature. If you are interested on the activity please go!!
2022 this is the latest & best activity to do at Singapore
Want to try one of the amazing hotel in the world? Only 7hotel is existing which is underwater. Check it out!!