What do you describe about Singapore? Mostly describe about the hotel which has the pool at roof top.
Actually my image of Singapore is also same I believe that the hotel with roof top pool is the symbol of Singapore and the hotel name Marina Bay Sands.
I had stayed to Marina Bay Sands so let me share some report.
Excluding the high season and F1 season in Singapore you can stay at Marina Bay Sands by cheaper price than you expected.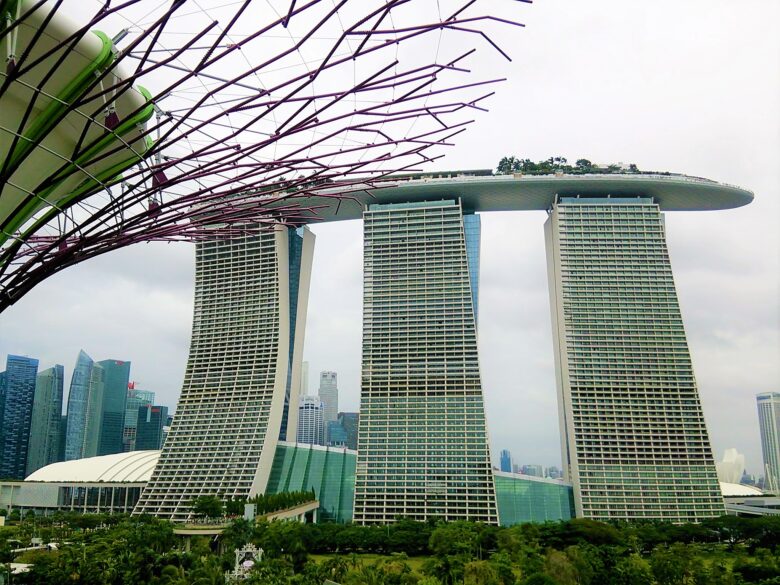 This article is useful for the person who
・want to stay at the Singapore famous hotel
・want to go to infinity pool
・want to see the wonderful scenery
・want to feel rich environment at Singapore
・is planning to travel Singapore
Singapore 5 star hotel Marina Bay Sands
Roof top pool is called infinity pool.

Regret to say that this pool can be access by the hotel guest only. Only observation deck can be access by tourist but need to book and pay for the entrance fee. Again even you go to the observation deck you cannot go to infinity pool.
Hotel guest room type and price
As you can notice from the photo 5 star hotel Marina Bay Sands is very huge. They have 2,560 guest room
Room category is separated as below
Marina Bay Sands is 5 star hotel but you can stay cheaper than you expected if you choose below 2 pattern guest room
Lower floor(2F – 9F) 1night around 520USD
Garden View(10階F – 39F 、garden side) 1night around 560USD
But there is additional service fee which will be charged during the check in.
Marina Bay side view is 1night around 580 USD so can be consider to stay if you budget is allow it. I stayed at garden side and during night Garden of the Bay is very nice to see so I can recommend the garden side.
If you want to stay at other room please go to Marina Bay Sands official website.
https://www.marinabaysands.com/
Staying at Marina Bay Sands
I stayed at garden view side by using Rakuten Travel. Just print or show the screen of reservation letter with your passport for easy check in.
My most impressed thing is when you use your card key and enter to your room….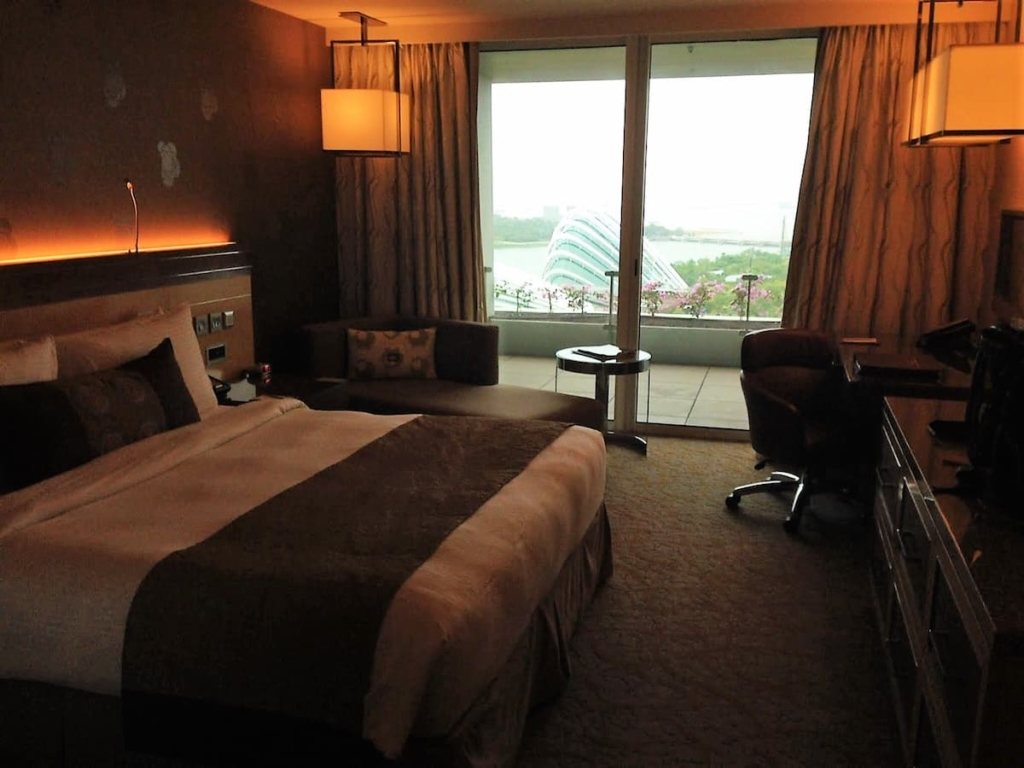 Curtain will automatically open. And you can see the view of Garden of the Bay.
In the morning the view will be like this.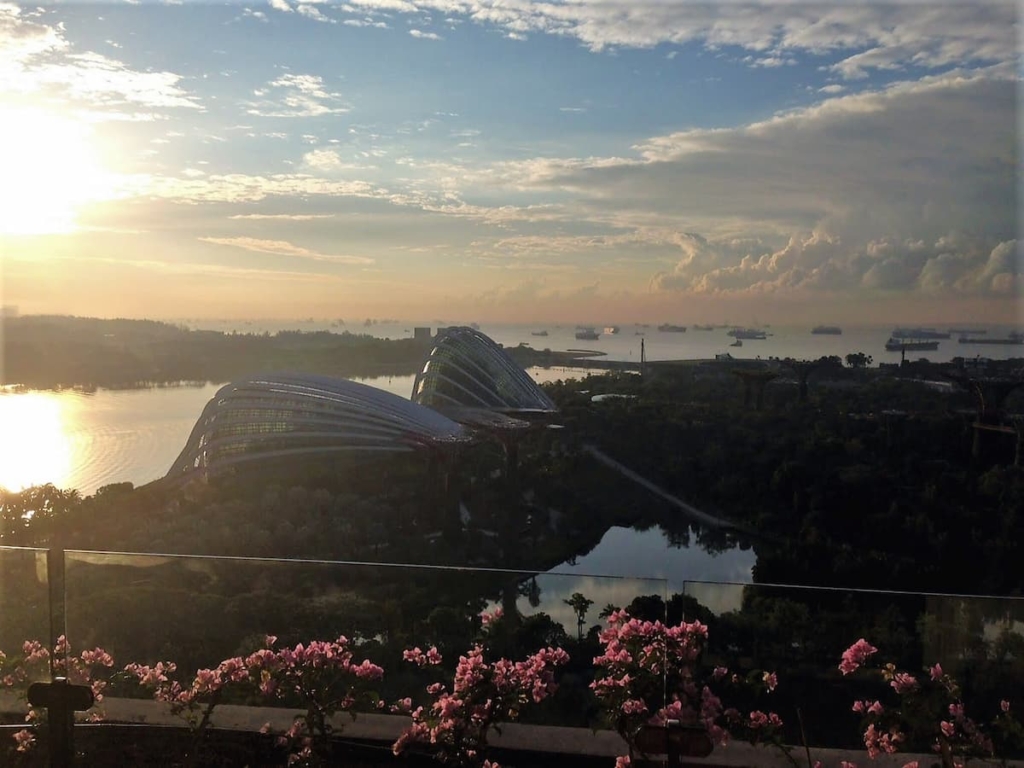 When you riding the elevator you can see the bay side view and tiny merlion. Can you find it in the picture?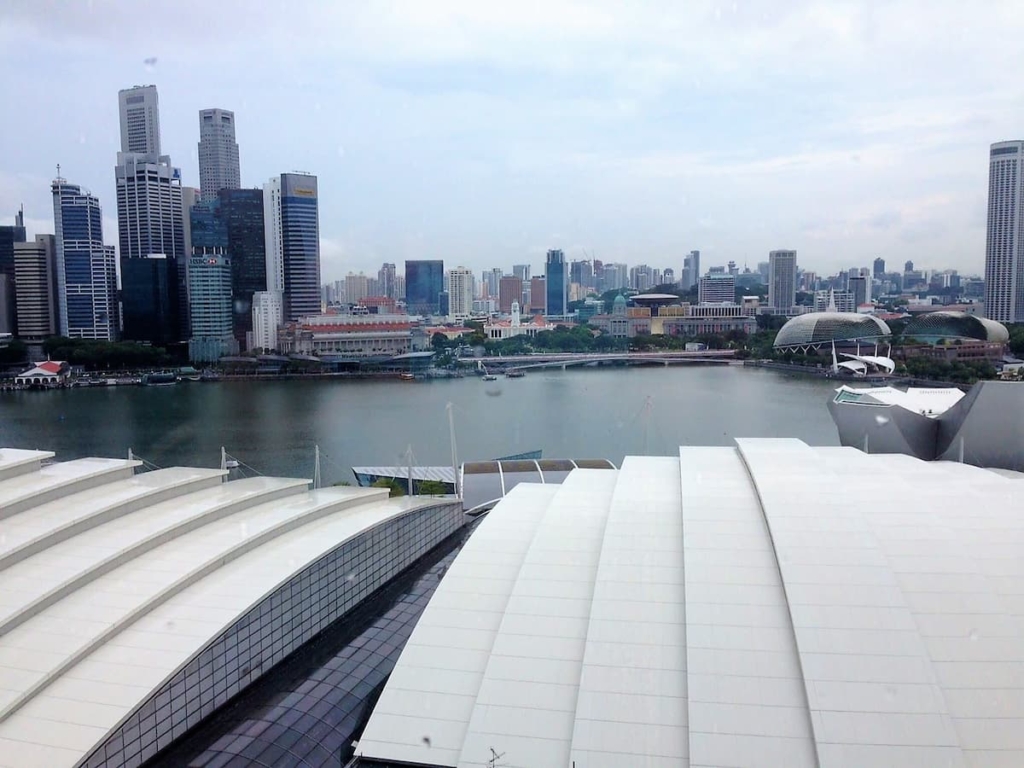 Main view point infinity pool
Let's go the roof top infinity pool. Towel you can borrow there so no need to bring. But the elevator is the different one with the room elevator please check the display which one you need to take to go to infinity pool.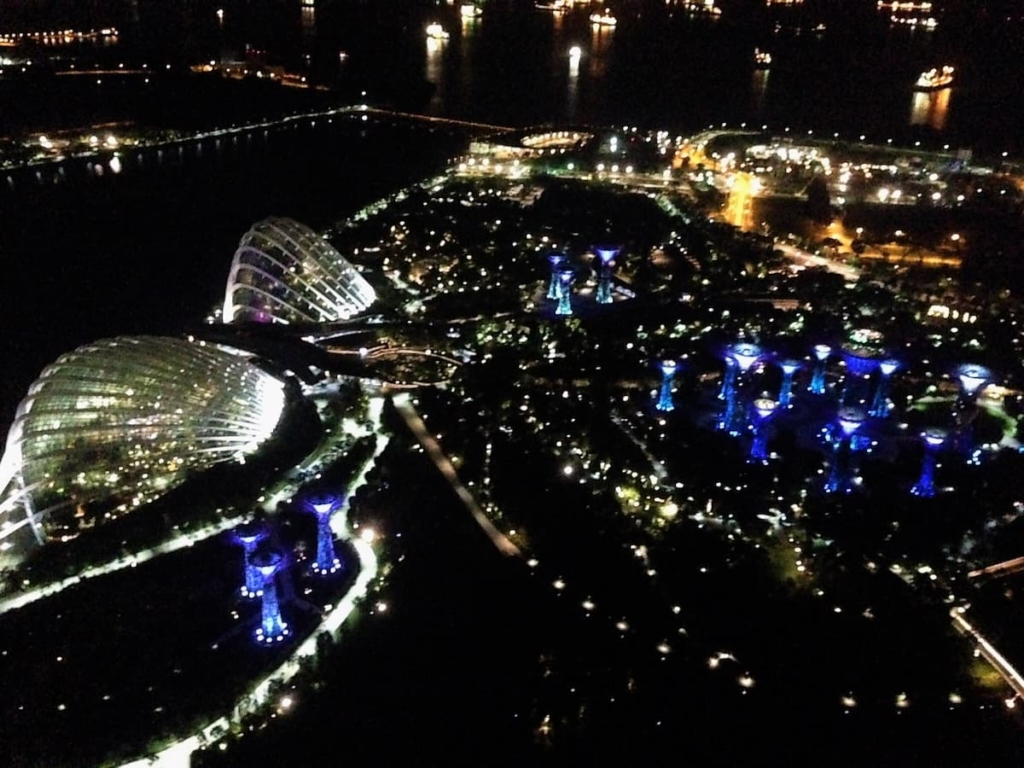 This is the night view and looking down the Garden of the Bay. I like the night view of the Garden of the Bay since the color also change time by time which makes more beautiful.
Next is the infinity pool.

The picture is taken in the early morning. Night time there are many people and most of the bench is fully used. If you want to spend time or relax better go in the morning.
Night is also beautiful but I like more on day time when you can see the clear view & sky.
Bar is located right next to the pool you can enjoy your meal or drink if you wanted.
Marina Bay sightseeing spot Merlion is not the place to make you regret
If you have limited time to stay in Singapore there is 1 thing that you should go at night before enjoy your time at casino. It is used to say that world regret spot to visit which is Merlion but my opinion is not regret place if you go there at night time. Because of beautiful light up at Merlion and Marina Bay you can take nice photo there.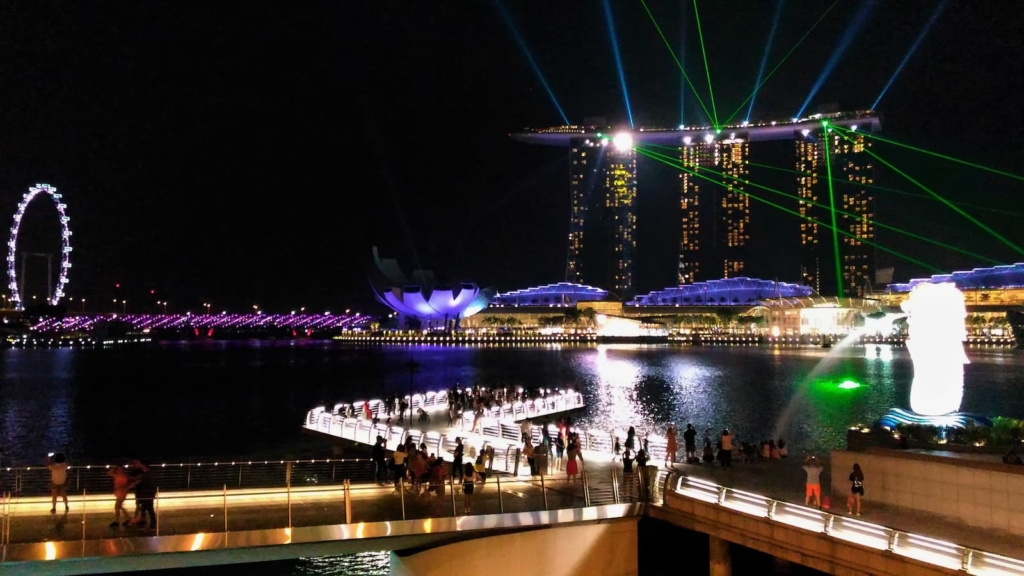 This photo was taken when the show SPECTRA was started in front of Marina Bay. SPECTRA show theme is symphony of light and water so if you can see many items at once definitely you won't say Merlion is the regret place to visit.
Symphony of light and water SPECTRA
・Sunday ~ Thursday 8:00 PM、9:00 PM
・Friday 、Saturday  8:00 PM、9:00 PM
Price
Free
Due to COVID-19 pandemic currently show is not performed.
Summary
The cheapest guest room in Marina Bay Sands is lower floor or garden view side
Better go to infinity pool at day time and night time to see the difference of scenery
If you want to relax at the infinity pool, better in the morning
When plan to see the Merlion better see together with SPECTRA show
Breakfast plan is normally not include in the package so if necessary order during check in
The gorgeous hotel and fantastic view to see in Singapore guest room. Can you imagine the hotel connected to aquarium?
Staying underwater hotel in Singapore
At Sentosa you can enjoy full day for many activities such as aquarium, Universal Studio Singapore, outdoor acticities but the new activity there is Luge. You can do Luge even it's summer by enjoying the wnoderful nature. If you are intrested on the activity please go!!
2022 this is the latest & best activity to do at Singapore
Now Singapore has no more PCR test to enter. But have some online application which you have to done before the immigration. Please check below article if you are interested to go to Singapore.