Currently in Malaysia the movement control is already not controlled especially for the person who finish the vaccination. So very easy to cross the state now.
This time went to Colmar Tropical which is called France village.
Its also very famous place for summer land.
Colmar Tropical France village
The ambiance is more like Europe rather than France.
On the trail to the place you need to stop at the gate and pay the entrance fee 14RM(3 USD)per adult need to pay.
But if you are going to stay at hotel you no need to pay.
Since the ocean level is around 2,700m the wind is cool and comfortable so you can open the car window and feel the fresh air.
But in night you may feel cold so better bring something to wear additionally.
This time my purpose was to take night view photo there so went there in the evening.
As you can see from the picture the ambiance is like Europe.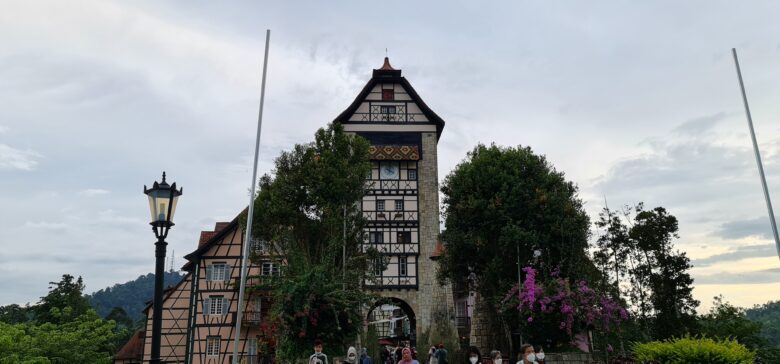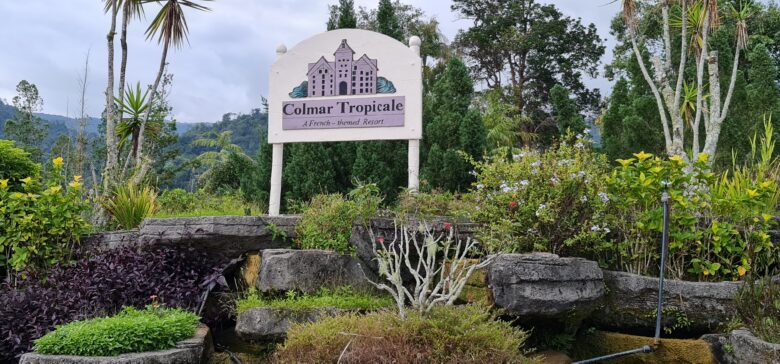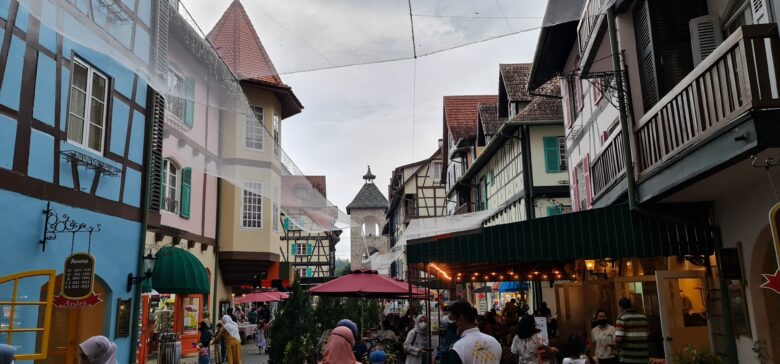 The tower you can see at the end os able to climb up and see the panorama view around here. The height is 3 floor but currently elevator is broken so you need to use stairs to go up. But since its not hot so should be no problem.
At here there are 2 restaurant and 3 shop like cafe so until the sunset or night comes you should spend time there. I went Starbucks which is newly open here. To be honest not so much thing you can do here.
But at the surrounding there are adventure park and Japanese village so you may spend the time at daytime and come to here.
Now the night is came so will climb up to the tower.
All below photo is taken by smart phone night mode (Samsung Note 20 ultra)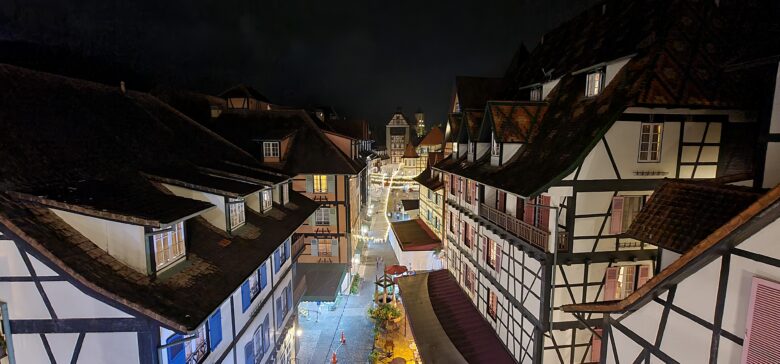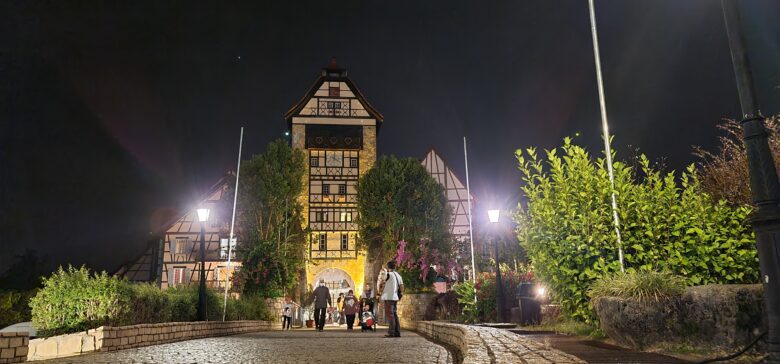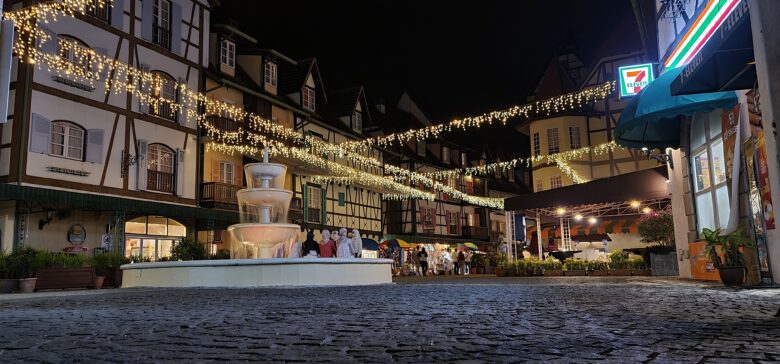 Light up is beautiful/
As mention at the beginning due to the ocean level is high, during night was bit cold.
Colmar Tropicale location
Colmar Tropicale is located at Pahang Bukit Tinggi. It take around 1 to 1.5hr from Kuala Lumpur.
Address:KM48, Persimpangan Bertingkat Lebuhraya Karak 28750 Bukit Tinggi, Pahang Malaysia
Its still difficult to go around oversea so why don't you feel the other country ambiance in Malaysia.
Malaysia info #13 (Traditional Japanese soba Kuriya)