I only went to Kanda in Tokyo to try my first sushi bar at nice restaurant before which was quite expensive. In Malaysia also there are some sushi bar which is managed by Japanese chef but I never tried before.
This time I went to 1 of the sushi bar restaurant which I wanted to try before but couldn't because it was fully booked.
Nice sushi bar restaurant Sushi Azabu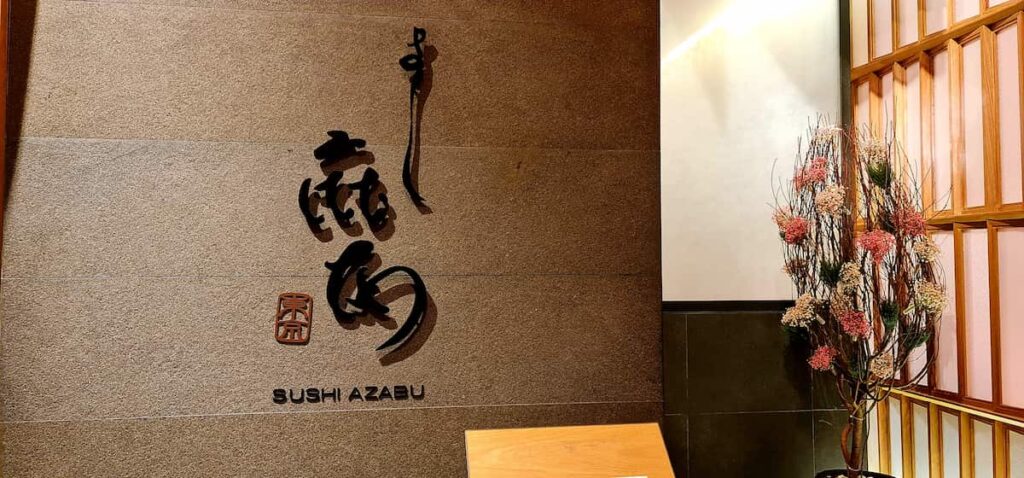 This sushi bar Sushi Azabu only serve course menu which you can select from below 3 option.
Azabu RM210(45 USD)
Koi RM360(90 USD)
Omakase RM490(110 USD)
It's quite expensive cost to eat in Malaysia but in Japan if you choose similar sushi bar it will cost more than 100 USD easily. Even the cheapest is around 100 USD.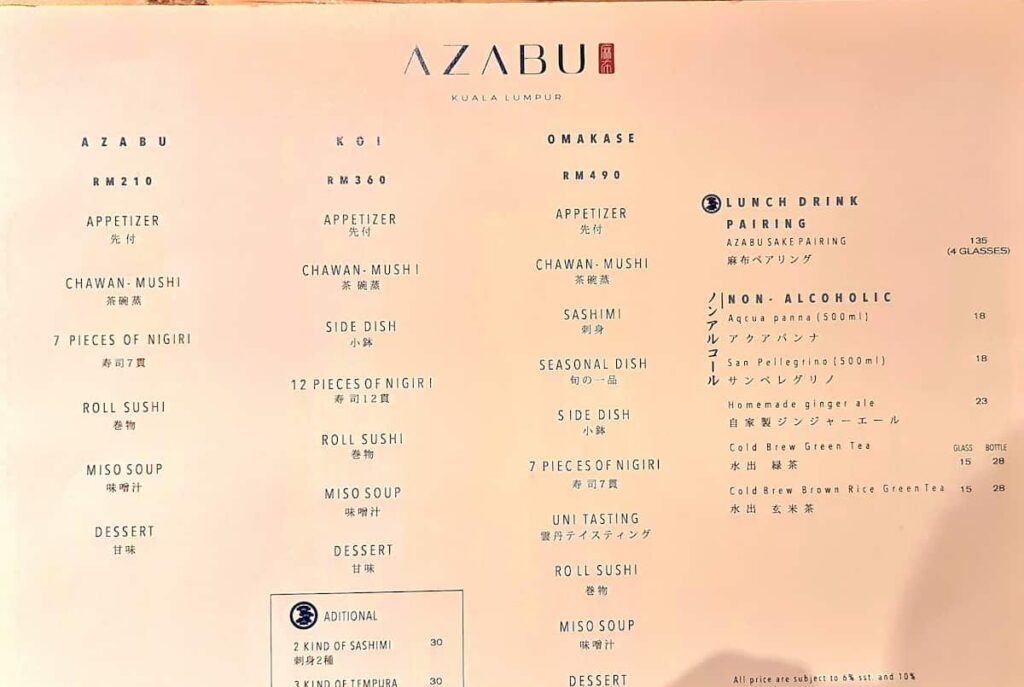 I order Azabu.
Firstly appetizer.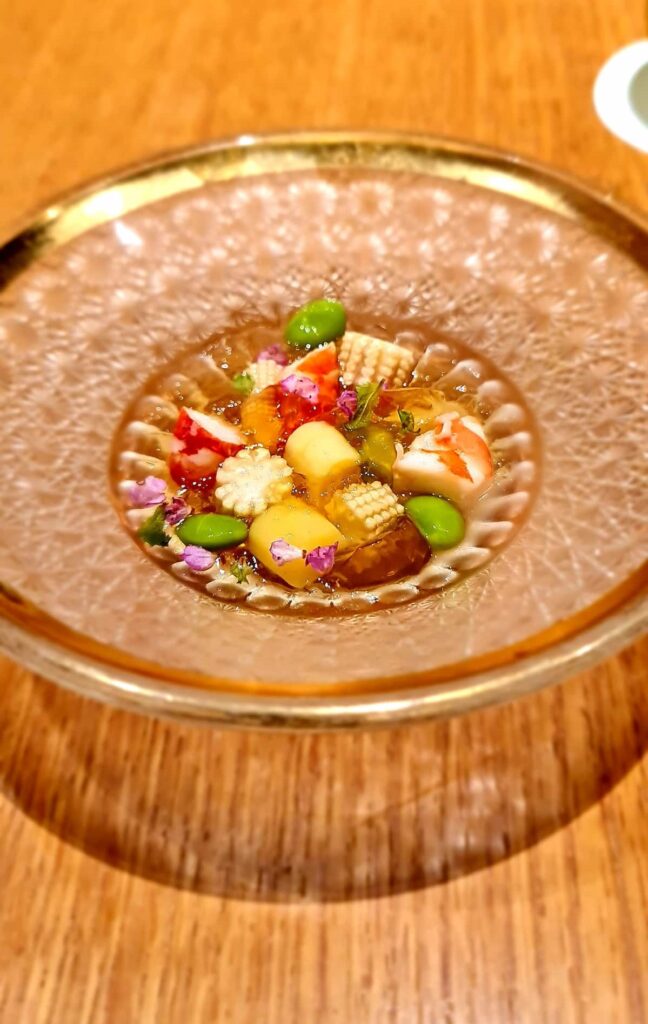 It's very cute seafood marinade. Sause is using Japanese sour sauce called "ponzu" which is made in to jelly. The taste is very matching to the hot Malaysia environment and really made me fresh.
Next was chawanmushi (maybe known as egg pudding) and very good thing is this chawanmushi only served when you finish eating the appetizer. So you can eat hot chawanmushi. Some restaurant serve vey fast so I really like these kinds of service.
And the main sushi set. The staff will explain the each name of the fish but in English I don't know which fish is what in Japanese hahah.
Rice is using less to made the sashimi more bigger. Some sushi bar do like this on order to let customer to enjoy the sashimi more.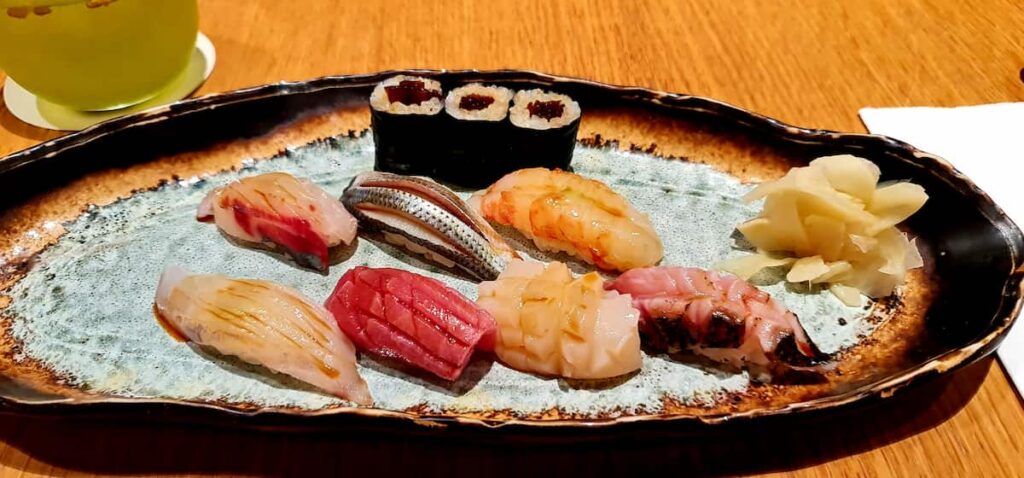 After eating half they will serve you miso soup and finally dessert.
Dessert was Yuzu sherbet.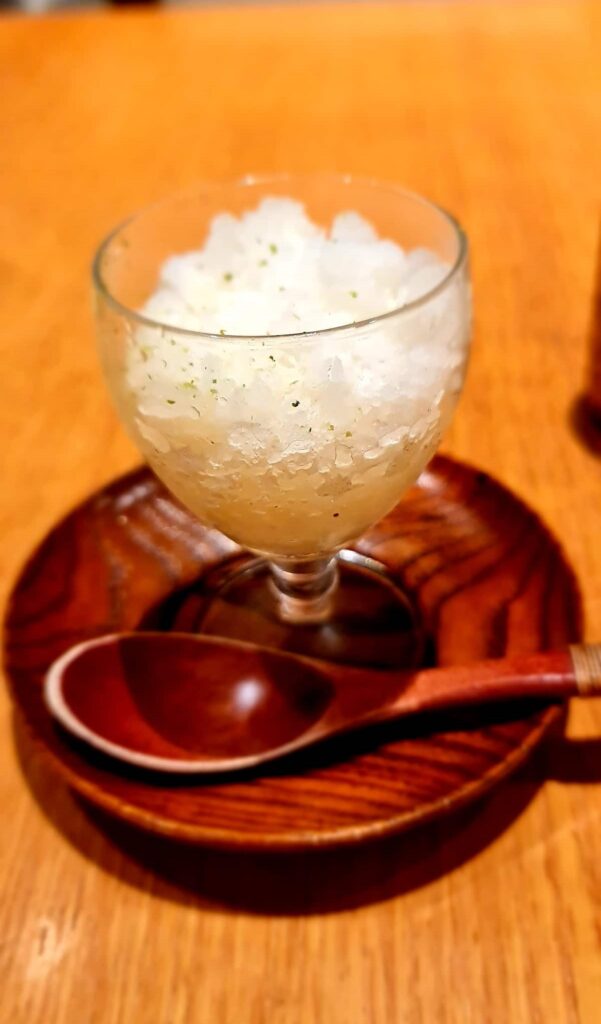 The dessert was also very delicious.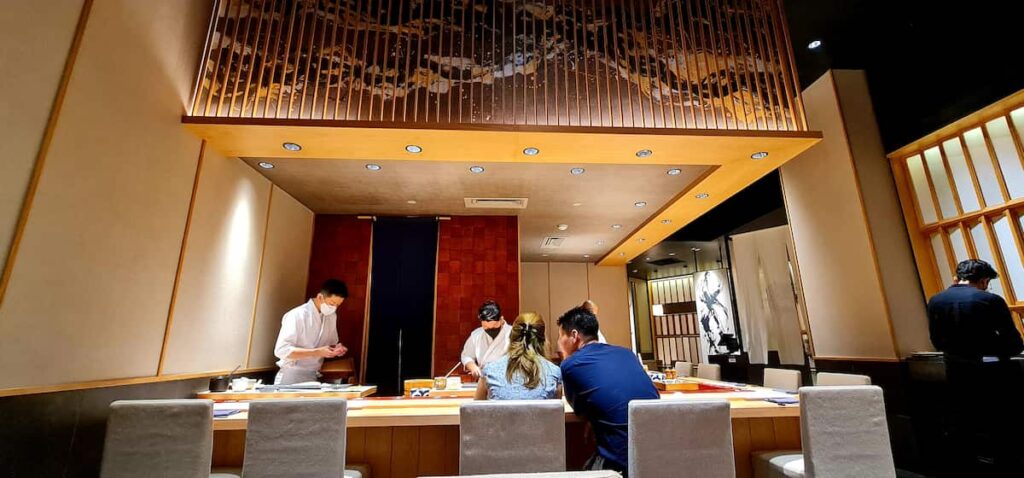 Surprise thing for me was the Japanese chef was 3 inside the bar. If you want to eat at the counter you must book first.
Restaurant Info
This price was valuable price because of the taste and service.
Nice environment, staff service all perfect!!
Restaurant is located at Bukit Bingtang Lot 10. Now Bukit Bingtang is very jammed always so you'd better use MRT to avoid being late there.
Address:4F Lot 10 Shopping Centre, 50, Jln Sultan Ismail, 50250 Kuala Lumpur
Operation hour:Sunday ~ Thursday lunch;12:00~15:00 、 Dinner;18:00~22:00
     Friday、Saturday  lunch;12:00~15:00 、 Dinner;18:00~23:00  
TEL:0127898632
#60 Best nan and chicken curry India restaurant