Mexican cuisine is 1 of my favorite food and this time I went to popular restaurant in KL which you normally need to book in advance if you go on the weekend.
You can easily imagine tacos if you hear Mexican but tequila is also famous. When I go to Mexico for business trip there is a cocktail which I always drink there but you cannot find outside of Mexico. Of course many foods in Mexico is very delicious.
If you want to eat tacos with reasonable price and convenient you should go Taco bell. Especially if you never try Mexican food. Taco bell is fast food shop like McDonald or KFC so even you don't like you don't waste your money. Please refer below link.
#45 Best Mexican food tacos but came from USA
Mexican restaurant Chica Bonita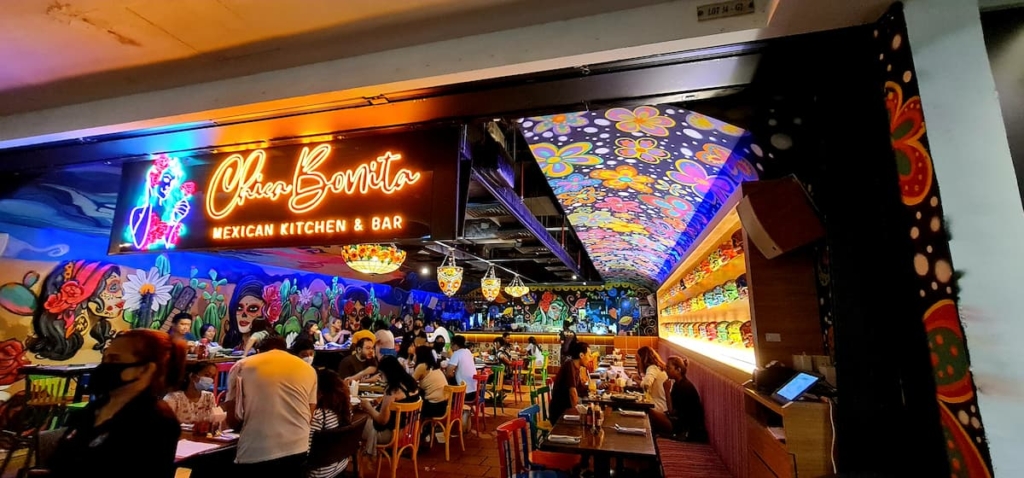 Decoration inside the restauran is very unique.
This skull design is coming from Mexico festival of "Day of the Dead" It's culture festival which believe that on that day the ancient people spirit come back to the world. Similar like Japanese "Obon" but things they do is totally different because in Mexico they do very colorful decoration.
Desiny movie "Remeber me" was also same.
Intresting thing in this restaurant is many menu of tacos.
・Chicken
・Beef
・Seafood
・Duck
・Prawn
Around 9 type of tacos you can eat.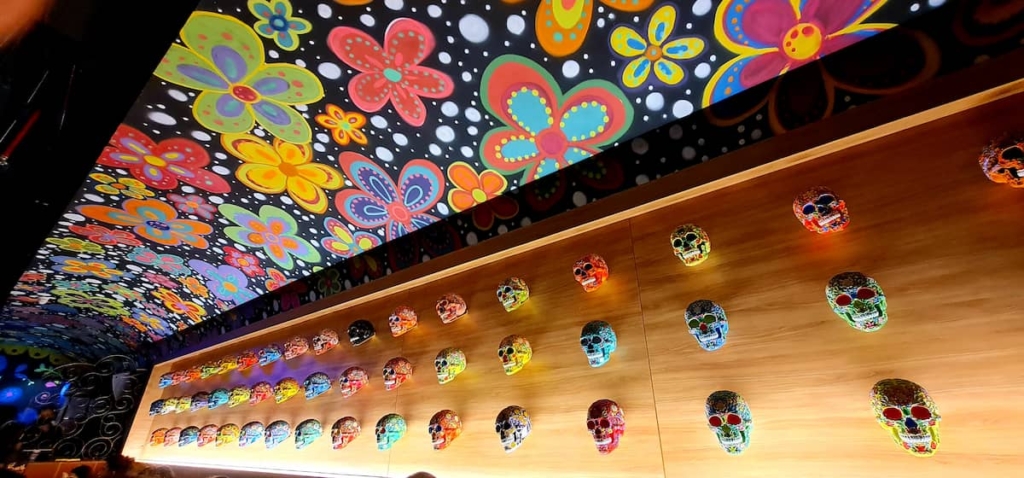 I order Pescado & Camaron.
Pescado…Using crispy battered tilapia fish with pico de gallo, siracha mayo and pickled red cabbage
Camaron…Mexican spiced prawns, shredded lettuce and red cabbage, salsa souse
Both was delicious but definitely choose meet for tacos.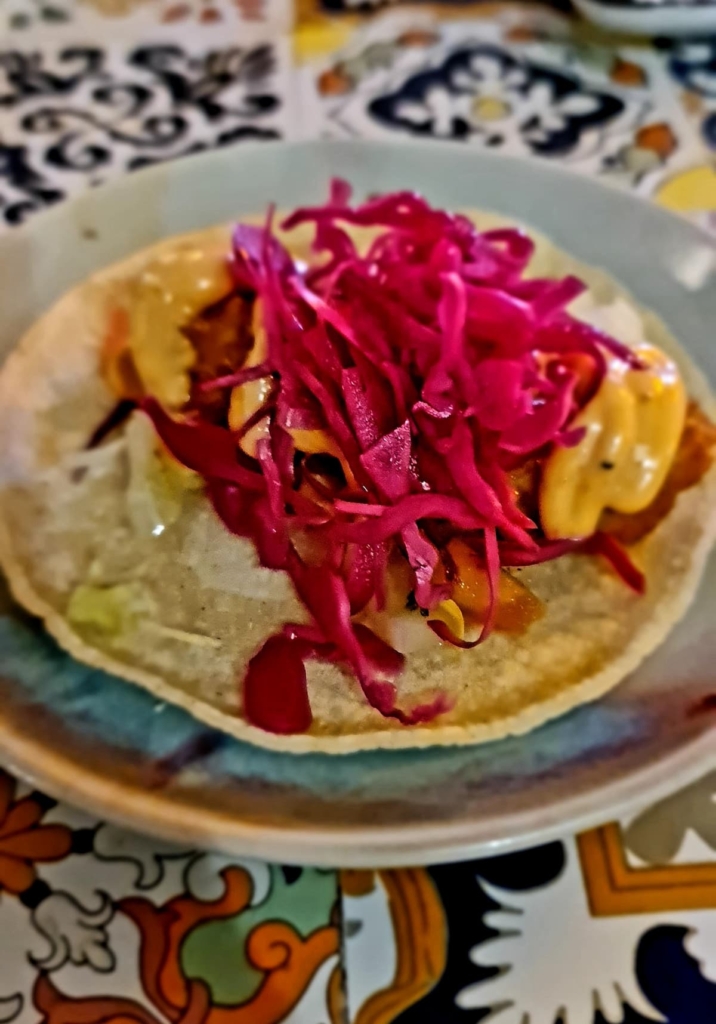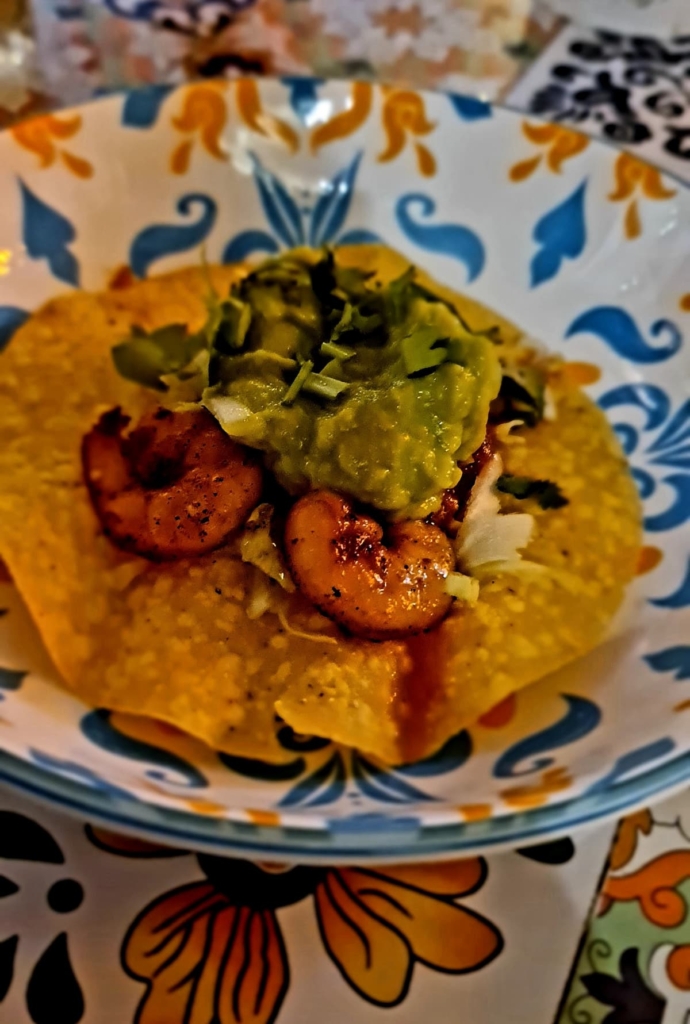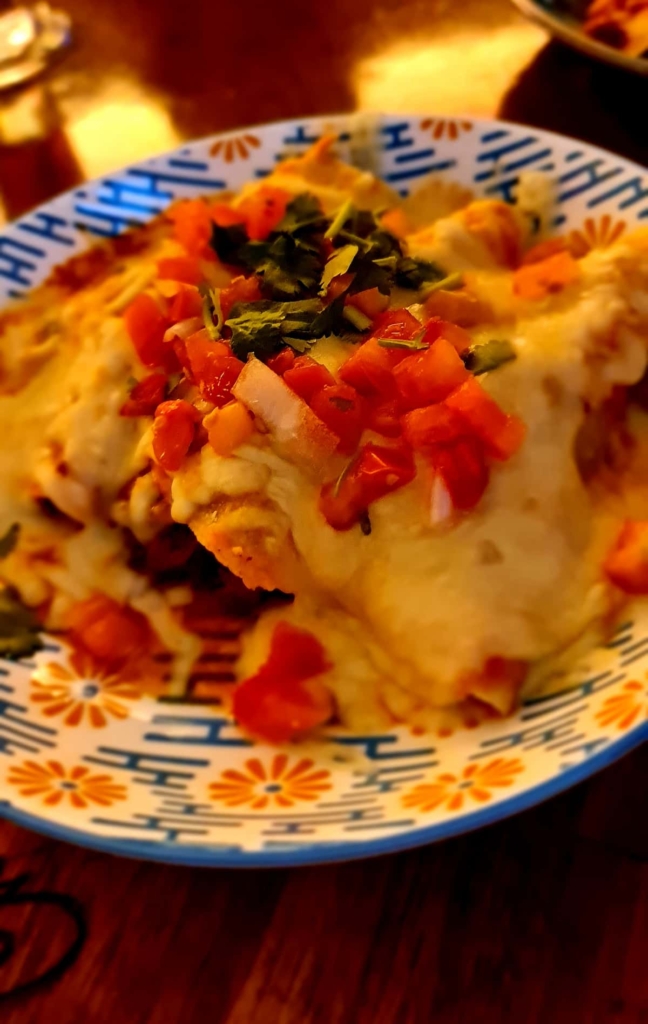 This is Enchilada Ta Loca it's cooking Tortilla and cooked with salsa souse and cheese. I ordered chicken and beef but beef was more nice. Since the taste of beef was strong and tasty I didn't feel to become bored of the taset so maybe only beef is enough.
For snack orderd nacos. There were 2 menu but the staff recommendation was Bomba Nachos. They served the cheese sause from the pan to nachos. Amazing.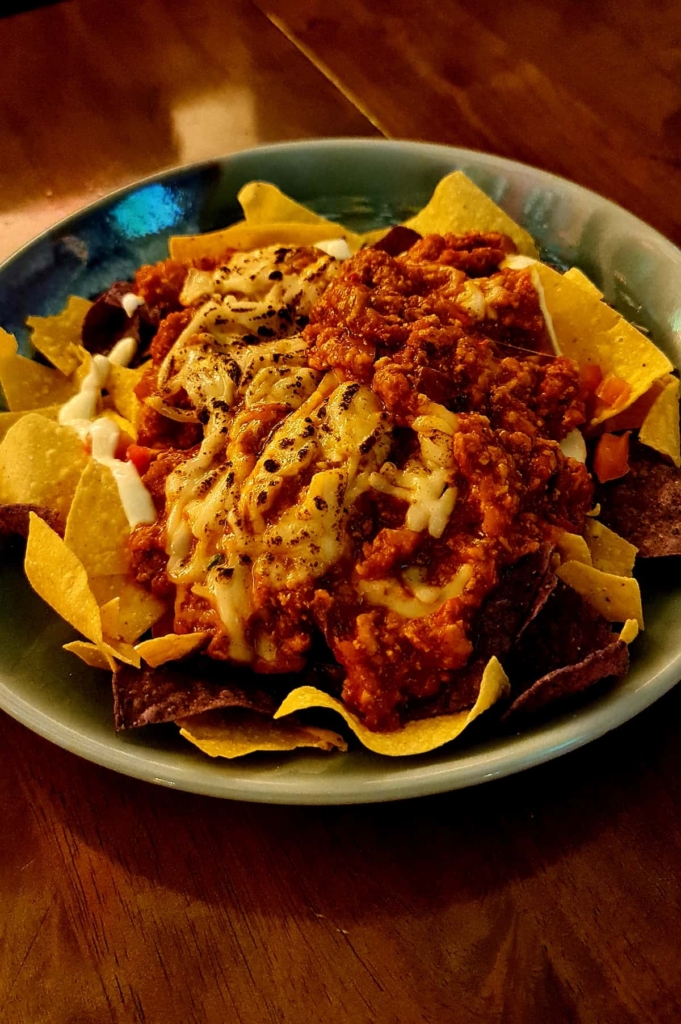 Also ordered Aglio Olio (mushroom & duck). The picture is mushroom aglio olio but duck was more delicous. I think it's rare to eat flat type of spagetti isn't it? But the red chili was quite spicy.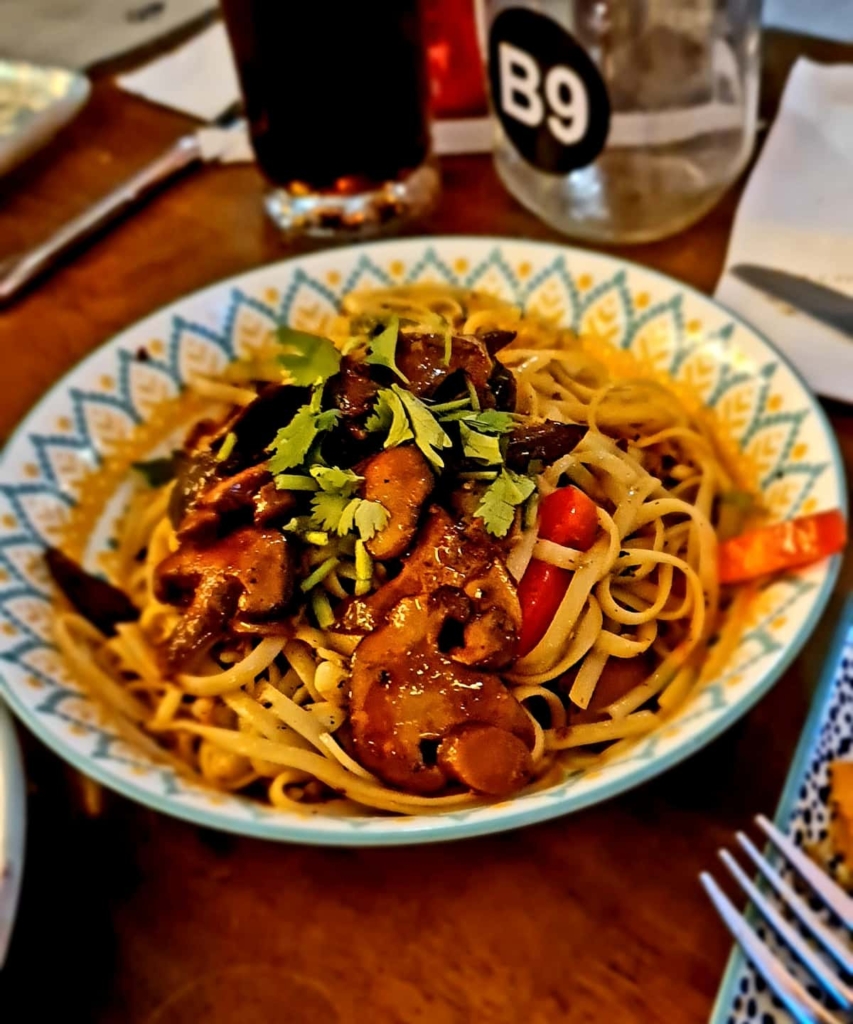 Tequila…..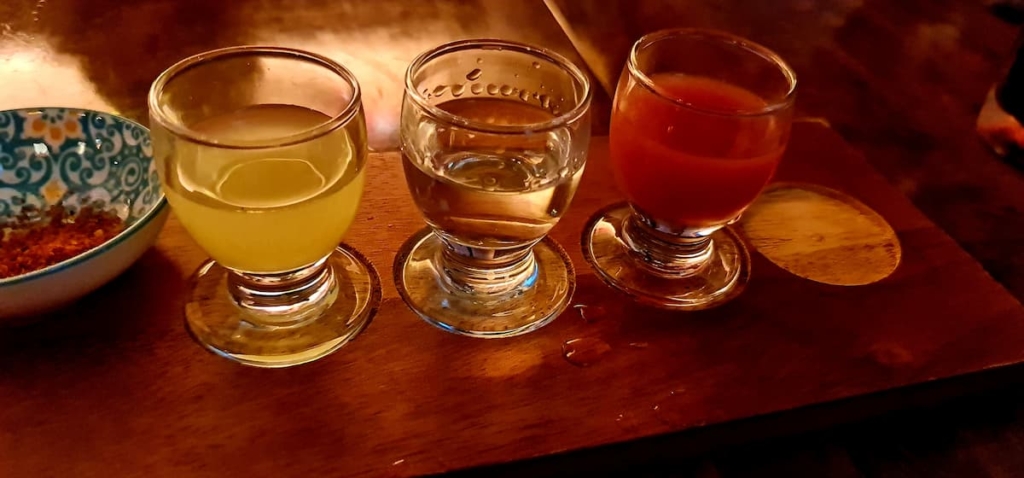 From left lime juice, tequila & tomato juice (so called sangrita) it looks like Mexico flag. I was very demanding to drink this cocktail but what I expected was all these 3 drink was inside 1 glass which has completely different layer. But never mind I was able to accept. Inside tomato juice tabaso and some spice is used.
Bit lime juice was weak but can't you imagine the Mexico flag? How to drink is first tequila , next lime juice and finally sangrita. If you don't know the staff can teach you. It was my first time to drink sangrita but it really match the taste with tequila.
Dinner time was full with customer and booking so new customer was rejected to enter.
Foods, alcohol & environment is very nice so I think these are the main reason which makes popular.
Restaurant Info
Chica Bonita is inside Publika.
As mention above reservation is required. I booked 1 day before but almost full so in case you'd better book 2days in advance. Reservation can be done only via online if you want to book please click below link.
Address:Lot 34, Level G2, Block C5 Publika Shopping Gallery, Solaris Dutamas, 50480 Kuala Lumpur
Operation hour:Sunday ~ Thursday 12PM~11PM、Friday & Saturday 12PM ~ 12AM
TEL:0174052279
#54 Not only Yakitori Michelin restuarant Toritama