I have actually been to Salar de Uyuni in Bolivia to see some of the spectacular sights that are featured on TV and in magazines, etc. If you haven't seen them yet, please take a look.
The place to see before die was true. The things to do at Uyuni #1
There is a place called "Salar de Uyuni" in many countries, and Malaysia, where I am currently staying, also has such a place. This time, I visited Mirror Lake, which is not the Salar de Uyuni in Malaysia, but a lake where you can see mirrored scenery.
Translated with www.DeepL.com/Translator (free version)
Shah Alam Community Forest Trail head
I visited a hiking trekking course in the area of Setia Alam, located in the suburbs of Kuala Lumpur.
As mentioned at the beginning of this article, the area is famous for its mirrored lakes, and hiking and picnicking to the innermost lake is popular among the local people.
The entrance to the trek is located near the Google map above, but there is no parking available, so there is a need to park on the street.
Way to the Mirror Lake
After entering the entrance and walking for a while, you will see a sign like the one in the photo, which indicates that "Mirror Lake," the second one from the top of Trail (A), is the destination for this visit. There may be other places of interest, but I was not interested in any but Mirror Lake, so I did not pay attention to them.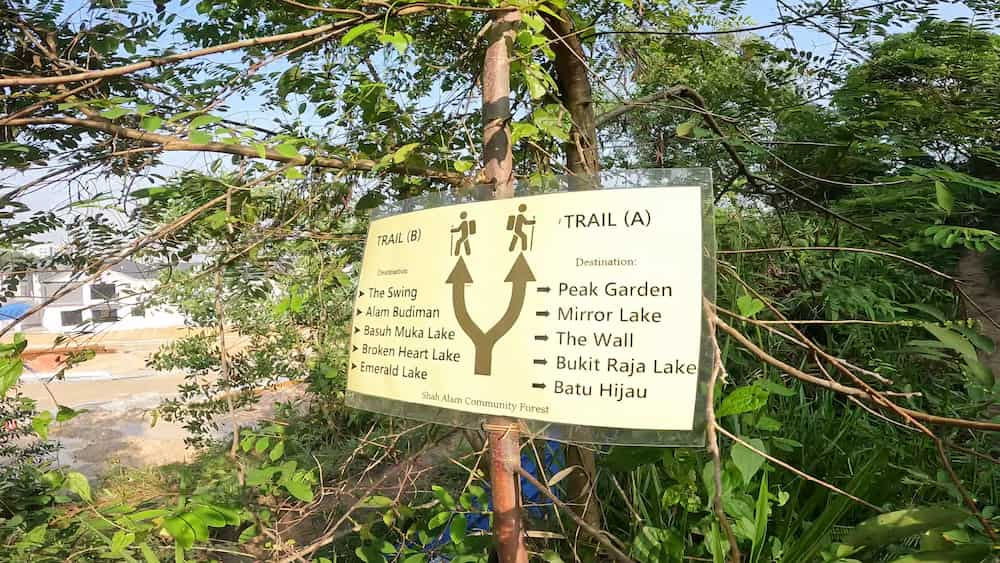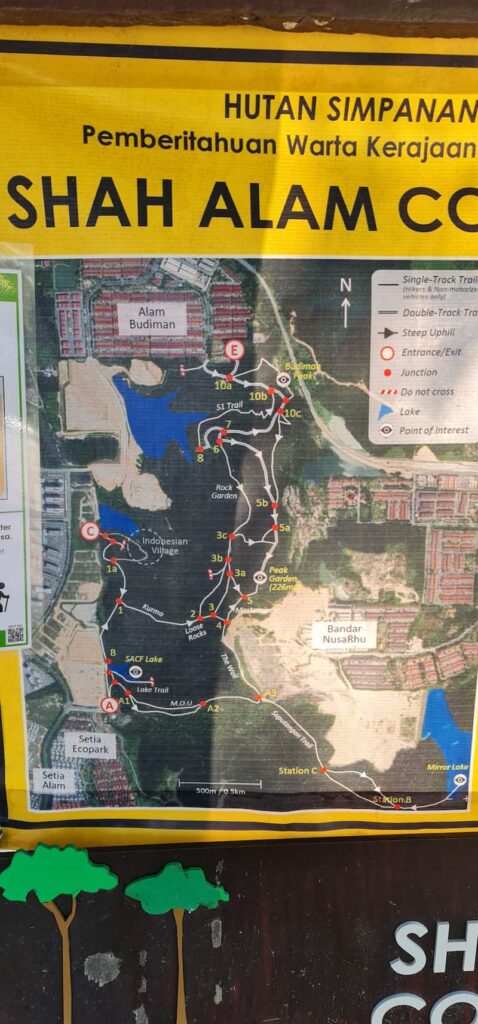 There is a fork in the road, but basically there are signs to guide you. However, don't trust the the sign that says "3 km. Do not rely on it too much. After this, the 3km marker is still there. That's just incorrect display which is familiar in Malaysia (hahaha).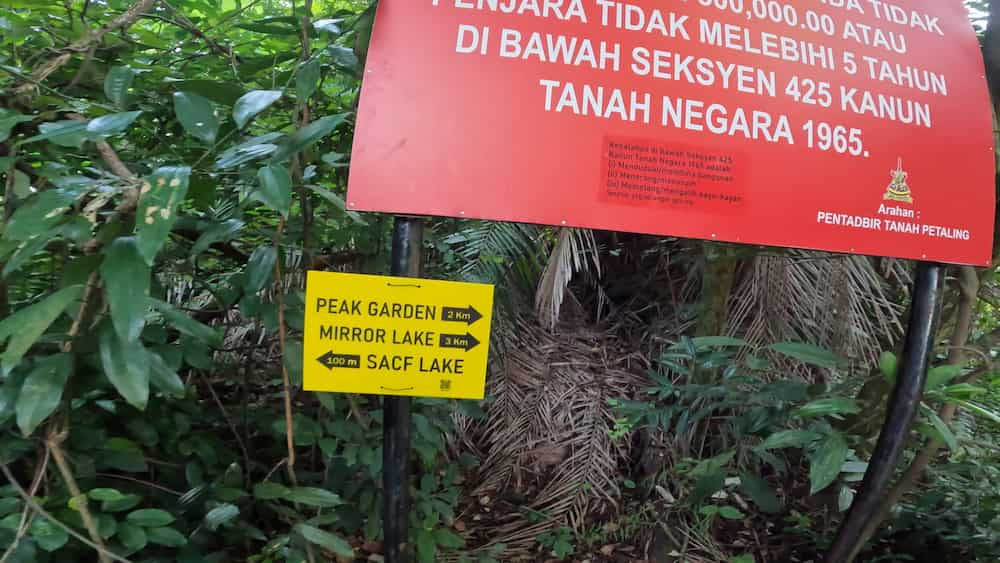 This open location is about 30 minutes from your departure. It is also 3 km to Mirror Lake.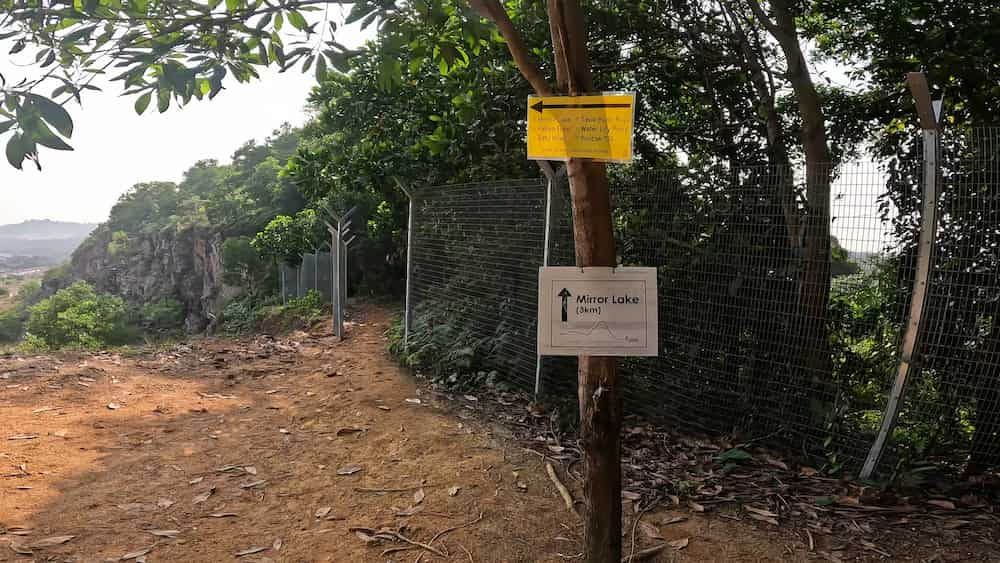 From here, it is another one-hour walk to the destination.
The paths are rough in some places along the way, so it is best to buy proper shoes and bring plenty of water. As for shoes in particular, I am addicted to trekking shoes and use them all the time, including on trips. They are very helpful because they perform better than sneakers and are less tiring.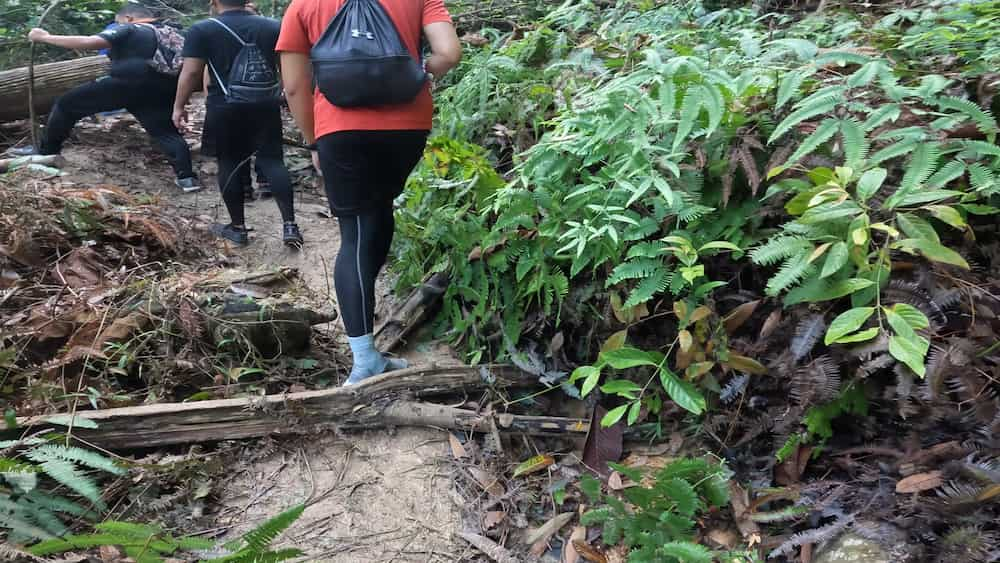 Arrive to the goal Mirror Lake
We finally arrived after about an hour and a half total time. I am not sure how accurate this is since it is the display on my cell phone, but I walked about 9 km.
I am quite tired, so I will take a rest here before heading home.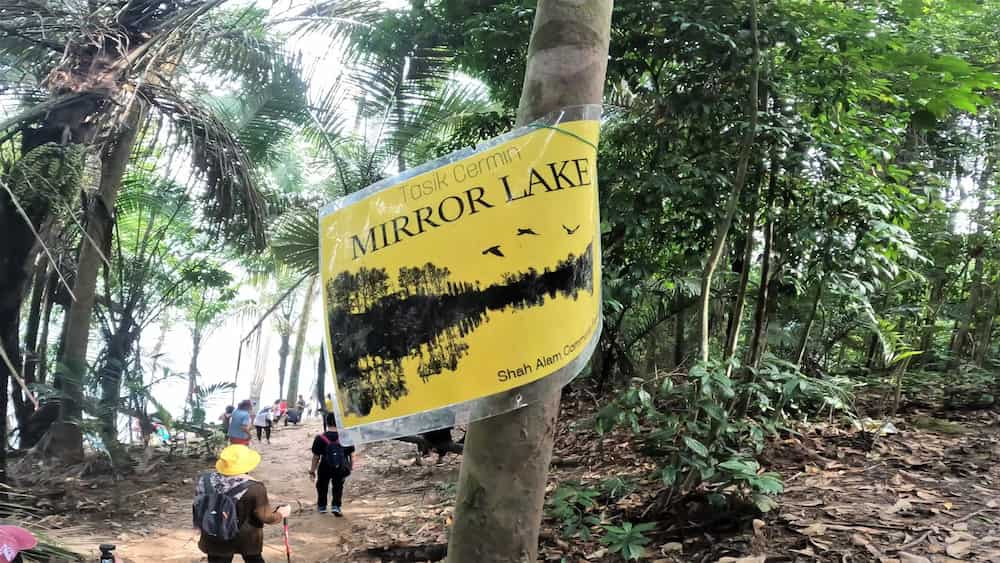 There were quite a lot of people there, so I guess it is popular among the locals. The weather was good, so I was able to take beautiful pictures.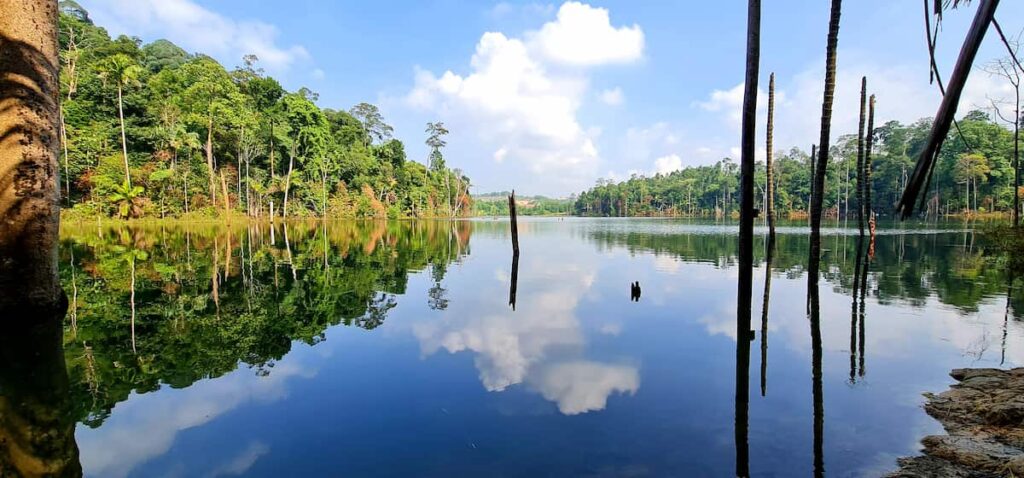 I think the view was as lovely as the name Mirror Lake.
Camera:Samsung Note20 ultra
Let's also use drone.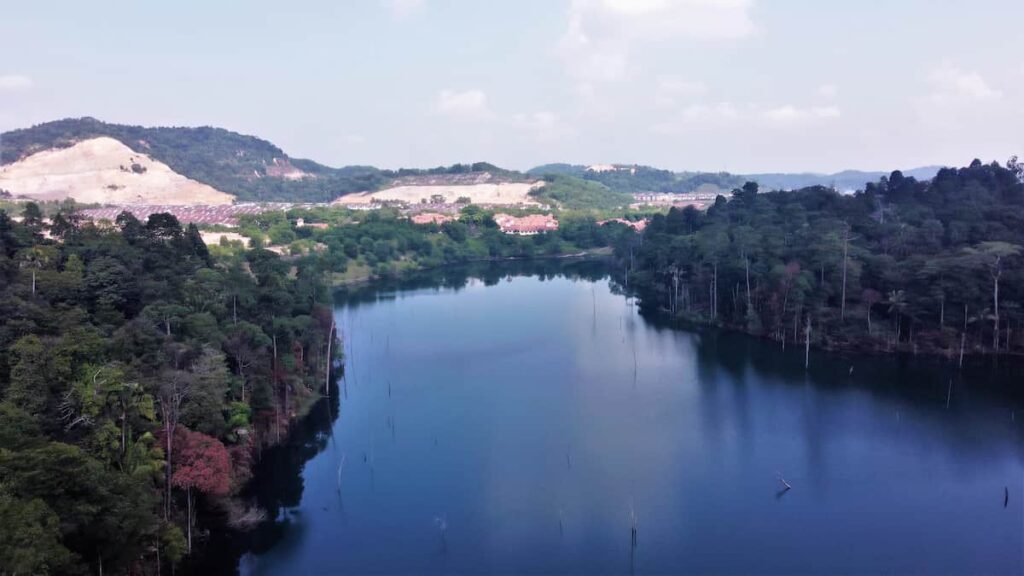 Unfortunately, it was cloudy when I flew the drone, so I didn't get as good a picture as I did with my cell phone!。
Drone:DJI Mavic Mini2
Once you have enjoyed the scenery, you will only have to return the way you came.
You should bring snacks and other refreshments as it is physically strenuous.
Summary
Mirror Lake, popular among Malaysian locals, was indeed beautiful.
If you go there, bring plenty of water to prevent dehydration.
Bring snacks to eat at the destination as it is physically demanding.
Take your garbage home with you.