Trasport from Peru Lima to Lapaz.
Uyuni salt lake was the most beautiful place which I had travel in the world. I surely understand that this place is the place to see before die.
I feeled different impression from Machu Picchu.
This trip is set with Peru. If you didn't reveiw the Peru trip please refer below.
Day#3 is about the introduction what to do and where to go inside Machu Picchu.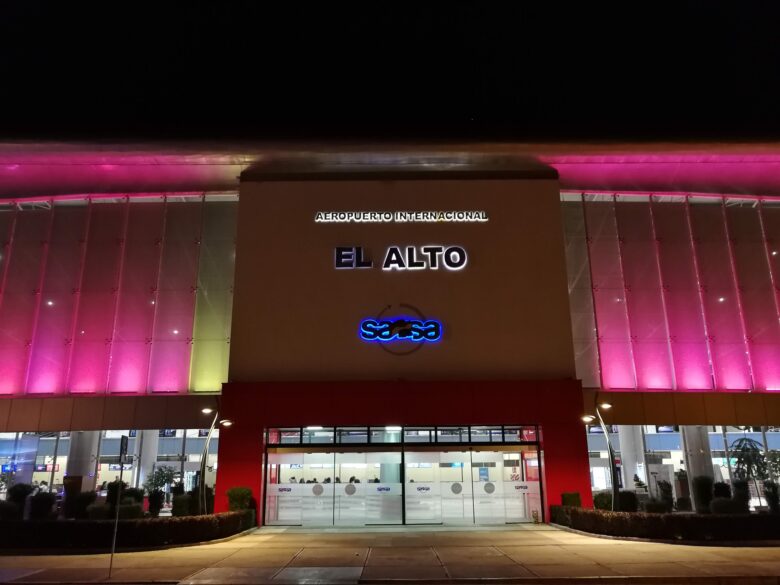 The most highest elevation airport El Alto International Airport
Because of my schedule I arrive to Lapaz airport (El Alto International Airport) on the night and move on to Uyuni on early morning flight.
If you don't want to move you can use the transit hotel inside the airport named "ONKEL INN 1886" the price is 13USD per hour. If your transit is short maybe OK but if you stay in Lapaz more than 4hours you'd better stay at the hotel nearby the airport. Even consider the taxi price its lower.
The hotel I used is just few minutes from airport Hotel Espectacular 30USD per night. You can use Rakuren travel to reserve.
Hotel Espectacular availability (Booking.com)
Lapaz is Bolivia capital. The elevation of airport is known as the most highest elevation airport in the world which is 4,061m.
Its higher than Cuson (3,400m) so taking care with altitude sickness is important too. Sleeping is one of the important factor.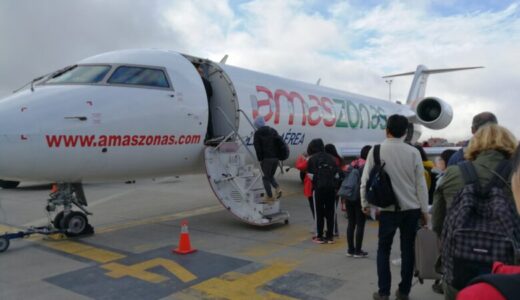 I used Amazones airline from Lapaz to Uyuni transportation.
All flight ticket is purchased from skyscanner.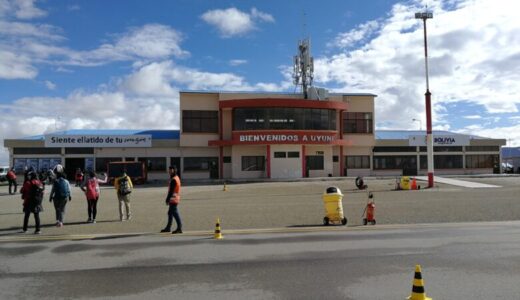 Transportation method from Uyuni airport
From airport to Uyuni town there are 3 option
Use taxi
Use bus
Use airport transfer service
Use taxi
I choose theoption No.1. Depends to hotel location but it took around 5 to 10 mins.
Price is also cheap which is around 2, 3 USD and good thing is they will bring in front of hotel.
But seems like the non-regigster taxi (white taxi) which I never seen it. These taxi charge you more higher price. In order to prevent such kind of case you should deal the price with the driver first before you get inside the taxi. This action is normal when traveling. And ensure to pay it after you get all the stuff back.
Use bus
It seems that the bus runs according to the departure and arrival of the airport. However, the number is unclear.
It seems that the price is cheaper than a taxi, but considering the distance between the bus stop and the hotel, it is difficult to move with luggage.
It is not recommended to put an extra load and become altitude sickness which is quite pity.
Use airport transfer service
I didn't use it but its bit higher than taxi. (maybe less than double)
Considering that it is arranged by hotel staff or tour companies, people who know their identities can make you ressure. I think this 3rd option was the best way.
When you return back, you should negotiate with the tour company and arrange for them to be sent to the airport after the tour is done.
I had done it on the last day and no additional fee was added too.
Arriving to Uyuni town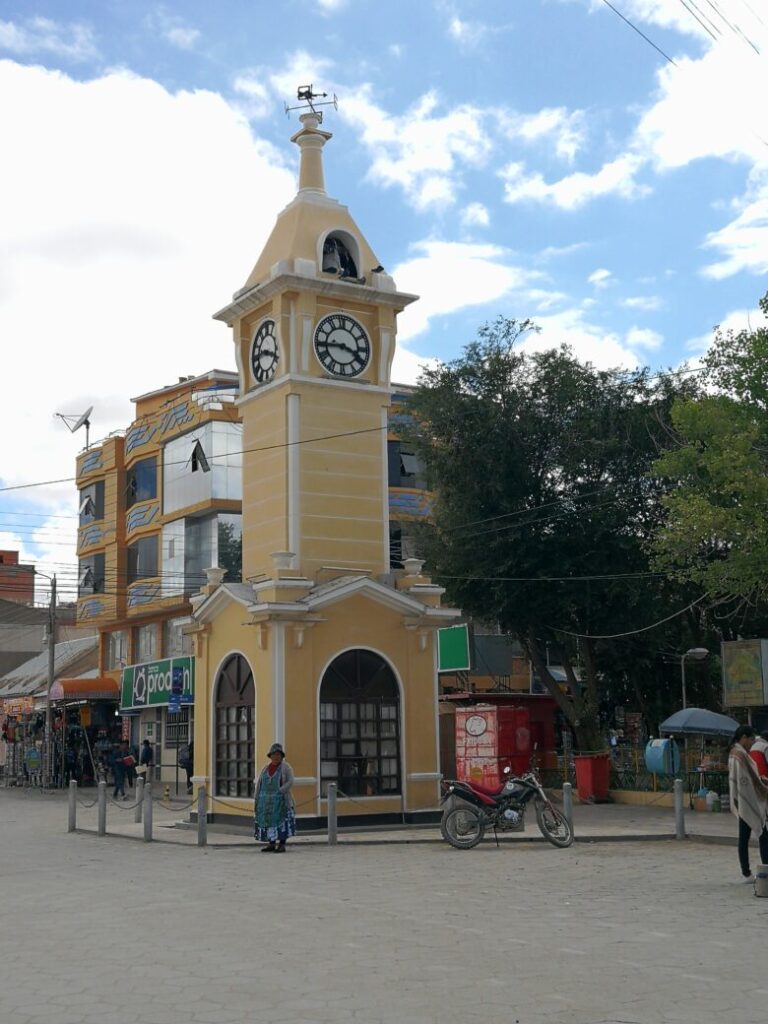 Once you arrive to town you should check in to hotel first. Depens on time but some hotel cannot check in the morning but stuff can be keep. Please ask the hotel side in advance by sharing your arrival time to keep your stuff.
Via Booking.com you can send message to hotel staff directly.
I used Hotel Tera and the price was 17USD per night. Its no more listed at Booking.com.
Currently the cheapest hotel is Hotel Julia.
Hotel Julia availability (Bookin.com)
I just pass my stuff to hotel and went to book the tour.
Famous amoung Japanese "HODAKA MOUNTAIN"
For Japanese tour company "HODAKA MOUNTAIN" is well known.
Its because this company is more focus on mirror view of the Uyuni salt lake. As you can see at the top tage photo.
So if you want to see that or want to communicate with Japanese you can take this tour.
Tour contents is below
Full Day + Sunset 10:00〜19:30  Fee:33 USD Main course for sightseeing
Starlight + Sunrise 3:00〜8:00  Fee:25 USD Watch starry sky and sunrise at Uyuni
Sunset + Starlight 16:00〜22:00 Fee:25 USD Watch sunset and starry sky at Uyuni
Starlight 23:00〜3:00 Fee:25 USD Watch starry sky at Uyuni
In some tour course its customize to see only mirrored view. How to apply to tour is very simple you just write down the name in the tour list and pay. They only accept the payment by cash.
For the first tour I participate to see mirrored view & sunset.
On the next day I booked No.1 & No.4.
Hodaka staff can speak English and Japanese also.
If you can stay severla days the first day you can choose Hodaka I don't think you will feel regret of the tour.
The most beautiful lake in the world Uyuni salt lake
Boots used for the tour can be rented. Will start from the tour company and check the size of the boots.
There is no toilet when you enter the Uyuni salt lake, so it is recommended that you should go work at a point you stop by on the way. However, there is a charge to use restroom.
Due to a serious water shortage in Uyuni, water is extremely valuable and its use is restricted. Each hotel has its own rules of use, so be sure to check carefully to avoid any trouble.
The mirroring season is said to be from December to March, which is called the rainy season, but according to the local guide, March seems to be the best.
Since I went there at the beginning of the year, I had a hard time finding the best spot because there wasn't much water yet.
However, by waiting patiently, I was able to see the sights I saw on TV.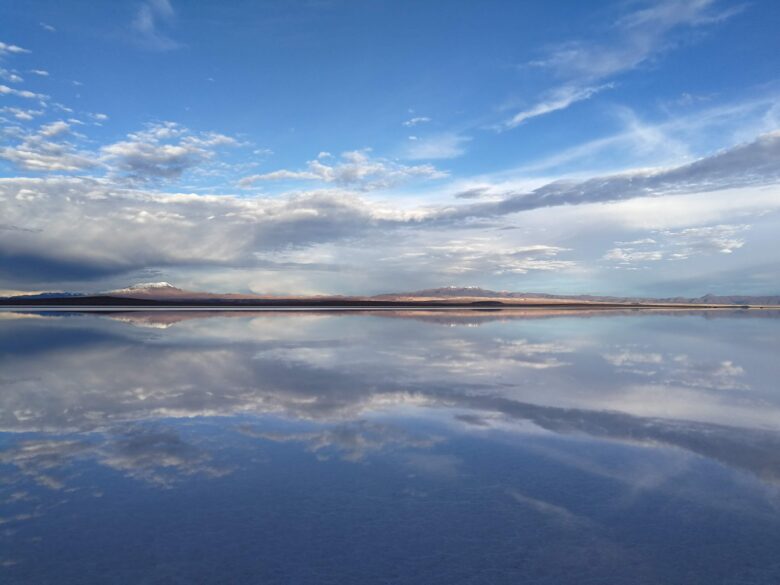 If you can see this, I personally think that there is no loss even if you have a hard time.
This photo was given to a Japanese person who participated with me. By the way, all the participants of this tour were Japanese and all traveled alone.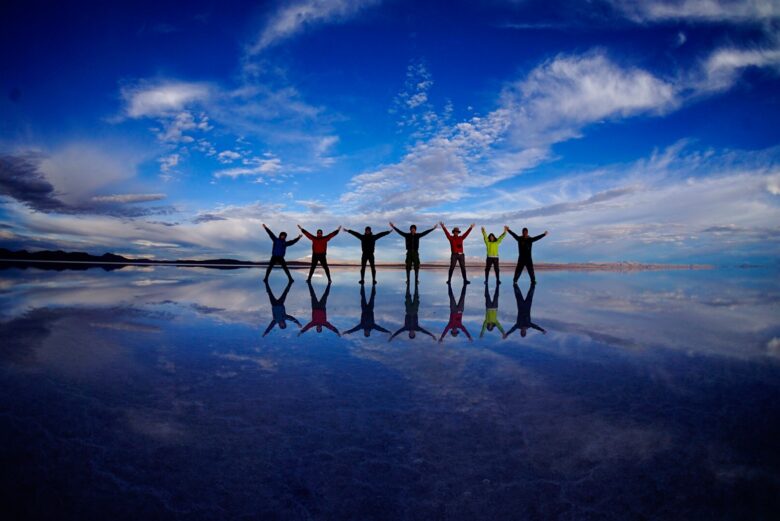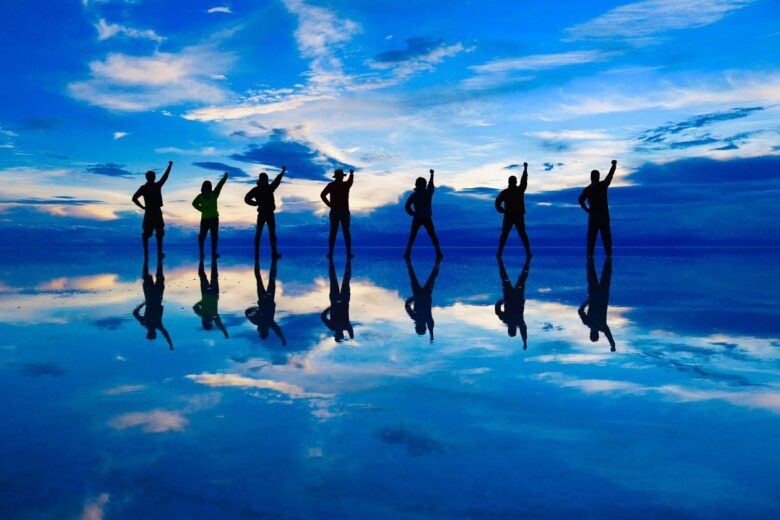 If the condition had prepared (like no wind) you can try to take fantastic & amazing video. Even you can ask your tour guide to take it. For more detail please see youtube.
The guide can only speak Spanish, but fortunately some of the tour members were able to speak Spanish, which was very helpful for us.
Really appreciated.
I wanted to see the sunset, but unfortunately I couldn't see it because the weather was bad and the wind was strong.
By the way, I stayed for a total of 3 days, but unfortunately there was no good timing for the sunset.
At Youtube I updated some of the trick photo and movie please see if you have a time.
You can take fantastic video if you use the camera funtion "timelapse".
To the place to see before die Uyuni salt lake!(死ぬまでに見るべき絶景ウユニ塩湖)
In the evening (or morning) Uyuni is high level place so the temperature will be drop huge. So please prepare the stuff to prevent from cold as well. Goretex jacket is storng with not only waterproof and breathable fabric membrane but also wind proof. If you wear fleece in side it's easy to manage at cold environment.
I recommand to wear flashy color of jacket or T-shirts there so that when you take the photo eith mirrored Uyuni it will be very pretty.
[itemlink post_id="1996″]
Summary
If you need to stay at Lapaz better to stay at hotel nearby the Lapaz airport the total cost will be cheaper
From Uyuni transport use local taxi or book via travel agency/hotel
If plan to stay severla days at Uyuni first day tour should go to Hodaka
Not to book tour at your country. Can still book at the day when you arrive to Uyuni and cheap
If possible better choose to go on March. According to tour guide March is the best season for starry night and mirrored lake
Use "time lapse" function to take amazing video
Never give up and don't miss the moment
Next day trip will join the starry sky and sunset in the midnight and for 1 day trip after that.
Please also review that.
The place to see before die was true. The things to do at Uyuni #2
This trip was continuing from the world heritage Machu Picchu trip.
Please also read the Machi Picchu trip too.
The place to se before die in the world World Heritage Site Machupicchu travel