3rd day in Peru and trip to Machu Picchu.
In order to go to Machu Picchu there are 2 way to go. 1 is by walk and another is by bus.
I choose to use bus for both departure and return.
You can buy the ticket on the departure date but definitely better purchase in advance since the queue is long to get the bus and I also guess the ticket to buy is also long queue.
The fee is around USD 24. I didn't mention at all but the Machu Picchu ticket is also necessary to prepare in advance and printed out please don't forget it.
You can find the ticket area at above the pin area. The panel 「Venta Oficial De Ticket De Bus」is the symbol.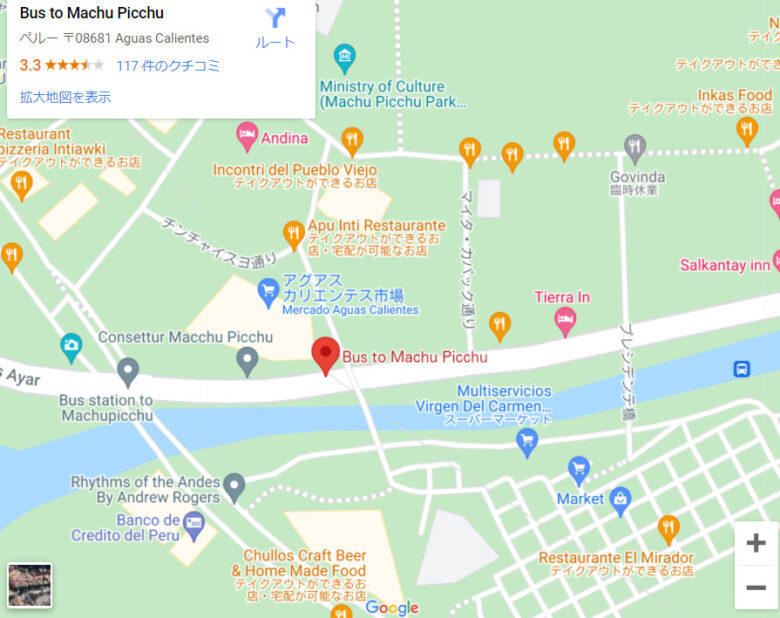 Depart to Machu Picchu
Don't forget to print out the Machu Picchu entrance ticket.
How to purchase Machu Picchu ticket cheaply
The pin place is the bus stop. Bus is start to operate from 5:30am and I was also going to take the first bus. Every 10 min bus will come so don't worry about the long queue.
Departure:5:30am~15:30pm
Return:6:00am~17:30pm
It took around 30min to go up the waving road. If you have bad mobile sickness better to take medicine.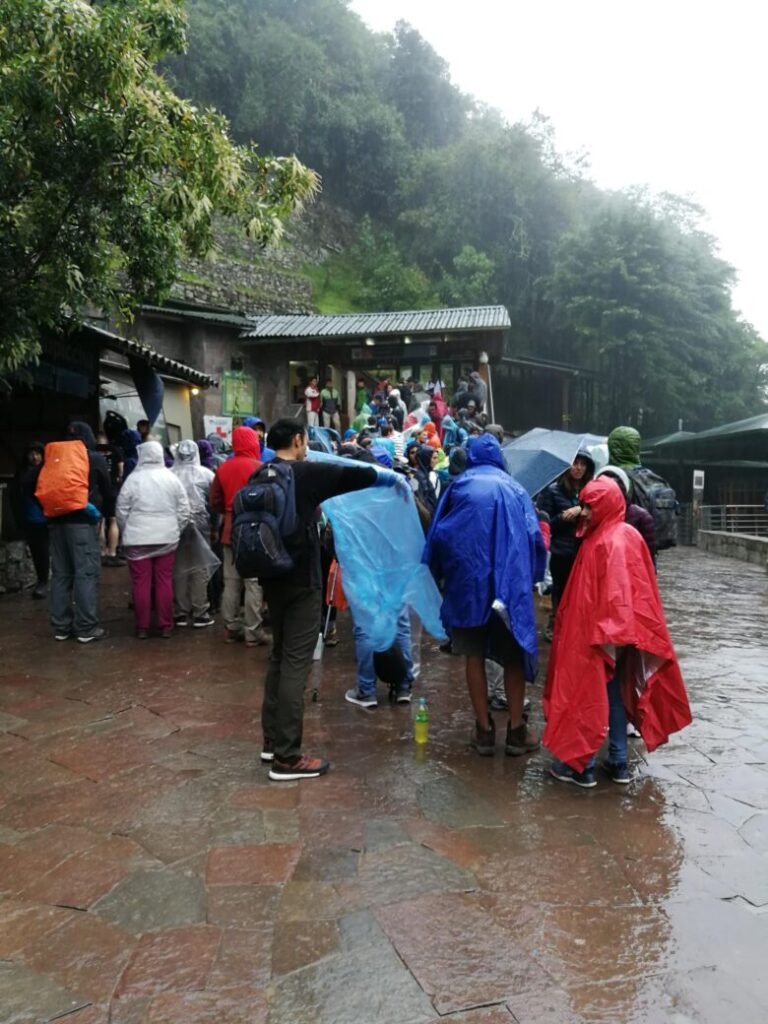 This is the entrance, even its raining but its crowded.
I went there on 2018 and that time I was able to go inside without the tour guide. On 2018 still guide was not required to enter there and also I don't recommend to use tour guide due to time is limited and your free time will be lose. (2021 October still tour guide is not required)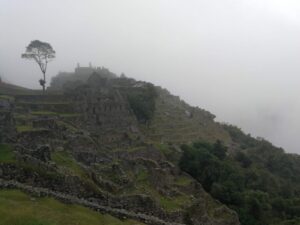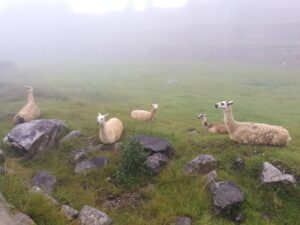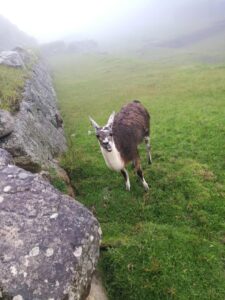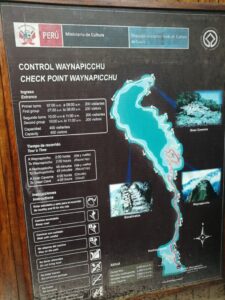 If you want to go to Waynapicchu you need to select the ticket together with Machu Picchu entrance ticket during your purchase in advance.
My opinion is to go in the morning and at first visit to the entrance of Waynapicchu and climb first. Since climbing to the top will take time and using many energy. But I'm thinking that this action was not good (written detail later)
Entrance to Waynapicchu operation hour
7:00am to 8:00am
10:00am to 11:00am
On the way to top of Waynapicchu is trackless. Some place you need to use your hand to climb up the stairs, walk nearby the cliff and keep in danger. Please take your time with proper resting no need to rush.
The place is bad footing and sometime need to step on the rock so I used trekking shoes for my first time.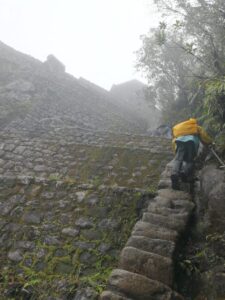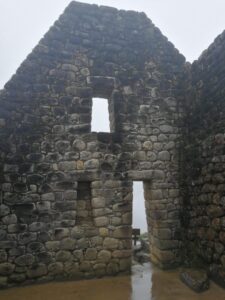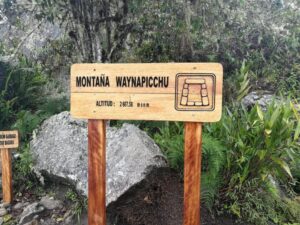 The brand is Timberland high cut type (GoreTex). High cut type can prevent to sprain the ancle. I did so many time so I used to sprain my ancle often if I didn't take care. It was my first time using trekking shoes but it was definitely better than sneaker. This day I walked more than 10km and even myself was tired but my foot was not painful.
Please consider to use the trekking shoes if possible GoreTex type. From this trip I become a big fan of trekking shoes and also GoreTex product.
[itemlink post_id="1905″]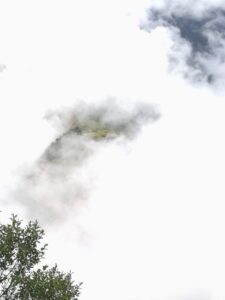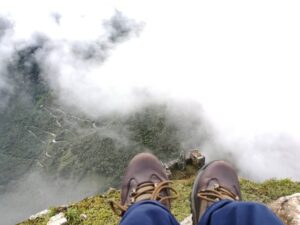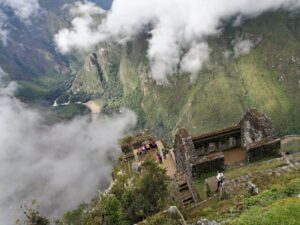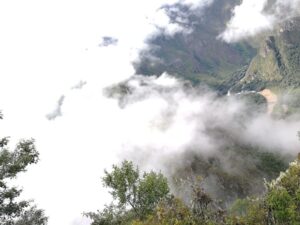 Because of the rain and fog from the top of Waynapicchu it was seldom to see the fantastic view but in some period it became sunny and able to see the ruins inside the fog. December season is rainy and foggy so might be difficult to see the Machu Picchu in clear view but I wanted to see the Machu Picchu with the fog so my dream came true. The Machu Picchu inside the fog is mysterious view.
To reach the top of Waynapicchu it took around 2hr. If you don't have enough energy maybe 30min or 1hour additional walk might be required. Once reach to the top, please rest and enjoy the view there.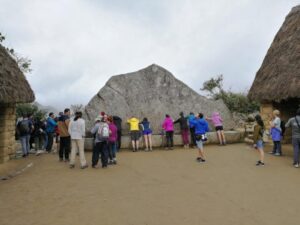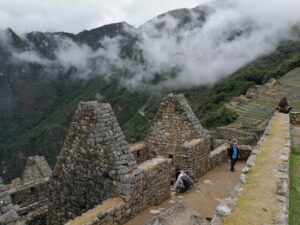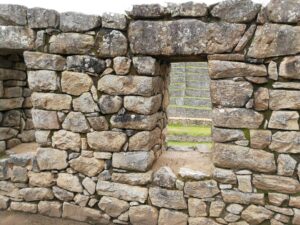 After leaving Waynapicchu you can continue to explore inside Machu Picchu but inside the ruin its normally one way. And re-entry is also not allowed.
Please follow the rule inside the ruin and don't reverse the course. At each section Machu Picchu staff is monitoring.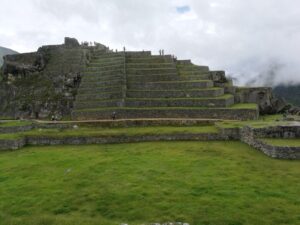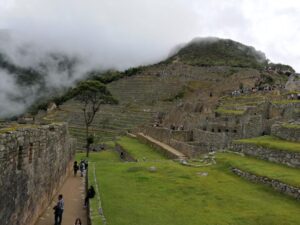 I notice that if go to Waynapicchu first the area, the area to explore is quite limited. So if you stay in Machu Picchu is short and wiling to go Waynapicchu you should explore inside Machu Picchu ruin first and then go to Waynapicchu. I still had 2 more days but feel like wasted my time. So just explore the city area inside the ruin and return back to hotel.
Things after you go back to Machu Picchu village
It was almost evening time so I decided to take early dinner.
When I search google about Peru cuisines I found the name 「Chupe De Camarones」 so looking forward to eat this. I asked the hotel owner where I can eat this and they told me the restaurant name with hand writing map. They were so kind but laughing a lot because Japanese is demanding 「Chupe De Camarones」.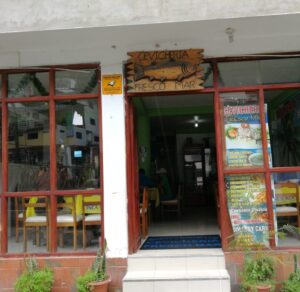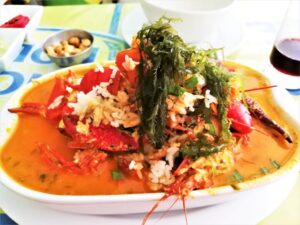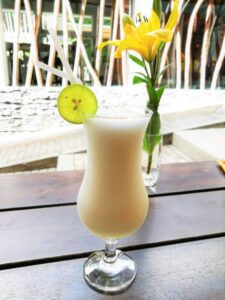 Its using shrimp and tomato for the base soup.
Ingredients is using mussel, potatoes, carrot, corn & rice so 1 dish can make you full. All ingredients is famous in Peru so this dishes can let you eat many Peru food. This restaurant taste was bit salty but for my tired body it was just nice and easy to make me full.
This is also famous is Peru which is alcohol 「Pisco Sour」I drink at different restaurant. Alcohol percentage is around 45% quite high. Its using grape spritz, gum syrup and lemon. So the taste and sour and sweet. It was very easy to drink like juice but easy to get drunk.
You need to keep aware that when you drink at high ocean level place its easy to become drunk. Machu Picchu is around 2500m but Cusco is around 3300m. If you drink at Cusco need to avoid drinking too much.
Tomorrow will attach to Machu Picchu mountain.
Youtube is also shared. Please visit youtube also.
世界遺産マチュピチュの旅 (World heritage Machu Picchu travel)
Please refer below link to see how to purchase Machu Picchu ticket cheap.
How to purchase Machu Picchu ticket cheaply
Machu Picchu the world hertitage traveling #Day2