Good morning, Lets enjoy the 2nd day in Peru!
FYI this is hotel garden. Even after check out they allow me to keep my luggage it was really good hotel and staff.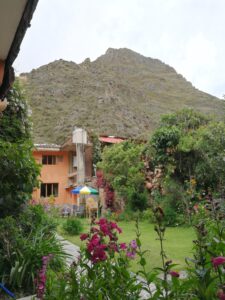 Visit to Ollayntaytambo
Before moving to Machu Picchu village I went to Ollayntaytambo ruins.
If you have time at least better to go the top of ruins to see the view of Ollyantaytambo but this trip purpose is to go to Machu Picchu so if no time I recommend you to focus Machu Picchu. Since that is more important.
And I didn't know this time but if you really have time I prefer you to go to the new world heritage place at Cucso which is Rainbow mountain. That is also really amazing spot which I can strongly recommend.
This is entrance of Ollyantaytambo ruins. To enter you need to pay the entrance fee but this entrance fee is not only Ollyantaytambo but also can be use for Cusco museum. The fee was around 22USD.
You might feel like I'm not suggesting to go there but actually I liked this place. Since it was used as fort during Inca, not so crowded and the ruin itself was maintained clean and good.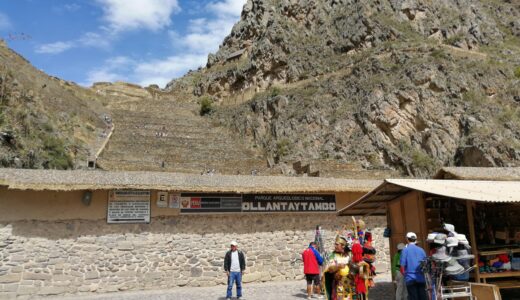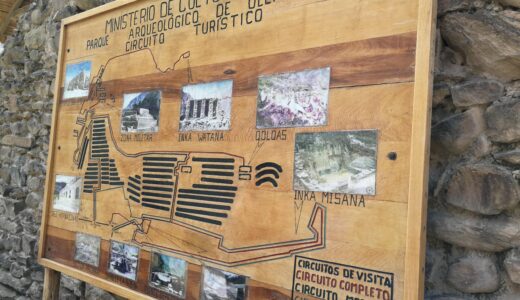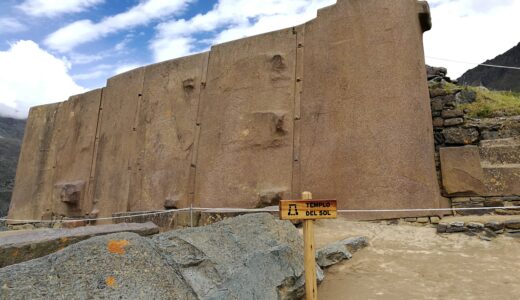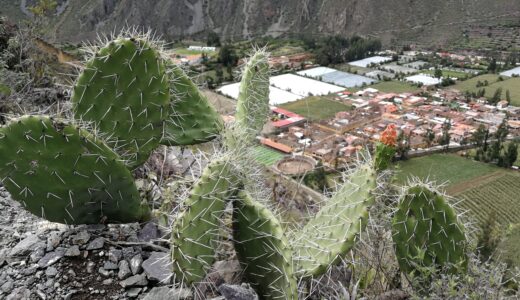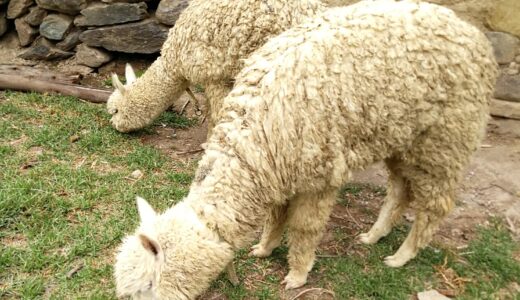 Inside or near the ruin you can meet real alpaca too.
Depart to Machu Picchu village
Then lets go to the main place Machu Picchu village.
In order to reach Machu Picchu there are 2 way. 1 is using train and another is by your own foot so called stand by me. I choose to use train even is costy. 2 train company is arranging and each company have feature.
Perurail : During transportation staff wears the Peru traditional costumes and play the music.
Incarail : Have panorama roof. Perurail also have but Incarail can move to the deck and you can have a nice experience with the wind.
They also provide snacks with drink and seems like this service grade is depends on the seat what you had book like flight ticket. But overall I felt no much difference.
It depends on season but once you select and confirm the time better to book before its sold out. I choose Perurail to go and to return was Incarail. Perurail fee was around 90USD.
Even South America you they will check the ticket and passport before you ride for the ticket you will receive by email so don't forget to print and bring. I didn't take screenshot so not sure if that can be accept or not so in case the worst case you should better print the ticket.
Train duration is about 1.5hrs to 2hrs.
During your reservation if the front seat is vacant please get that seat. You can monopolize the view.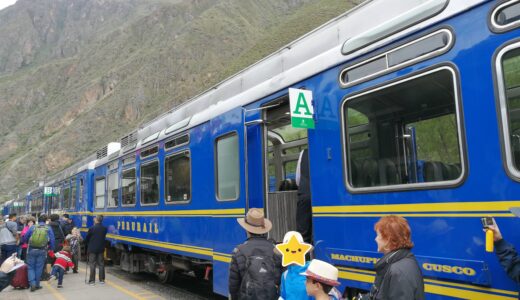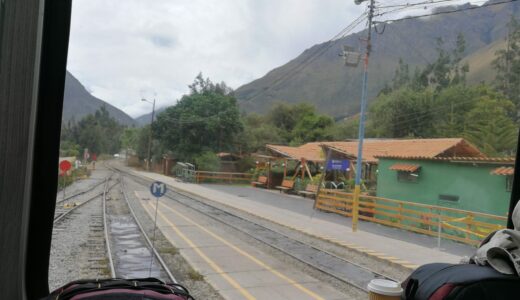 In below link there some part of video of view which I took at front seat.
世界遺産マチュピチュの旅 (World heritage Machu Picchu travel)
Unfortunately this day was cloud. The picture was taken during it was stop to wait opposite side train to path through.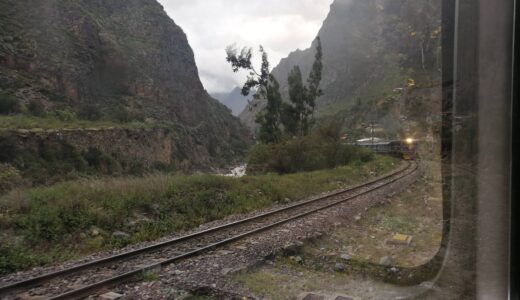 Because of rain and waiting the other train, the arrival time was bit delayed butfinaly arrive to Machu Picchu village.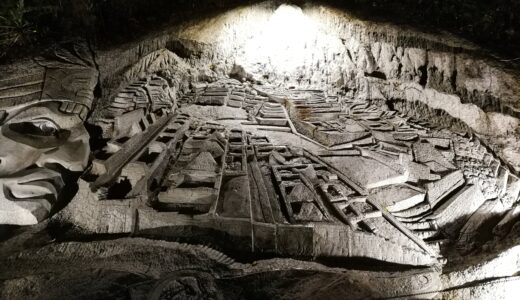 At first you can see the object of Machu Picchu. It was really excited for tomorrow trip.
Dinner was taken nearby hotel and sleep early again. Tomorrow will go to Machu Picchu by the first bus.
This time I used the hotel name Vista Waynapata. Fee was around 15USD per night without breakfast. Owner couldn't speak English but they were very friendly and sometime using Google translator to tell me something. They were very kind.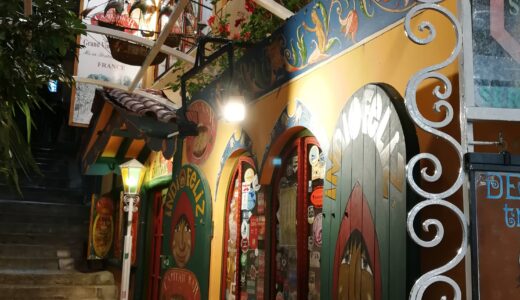 Hostal Vista Waynapta availability (Expedia)
Vista Waynapta hotel availability (Bookin.com)
This photo is nearby hotel entrance. Its located near to restraint so bit difficult to find it. But you can find by going to the upstairs and turn right.
It is around 300m from the station. Its not so far but because of many steps carry case is not suitable. I was using backback.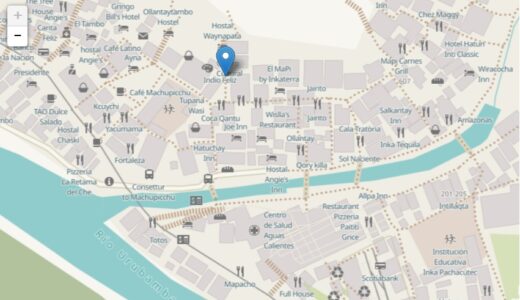 This time was like rainy season so I purchased time for GoreTex product.
Do you know GoreTex?
GoreTex is the material named Goretex membrane which have the waterproof and Moisture permeability character.
It can protect from snow and rain but also the sweat inside the cloths and discharge outside.
Its really suitable to use at mountain climbing or skiing since the weather is easy to change. And these days its consider to use for fashion item.
I bought Montbell brand which is well known as mountain brand. North Face design is maybe more better but this was much more cheaper. And quality was good about the waterproof and Moisture permeability was true. It can also use for Spring and Autumn.
Tomorrow is the main day to attack Machu Picchu.
Thank you for reading until last.
If you didn't see the Youtube please also check by below link.
世界遺産マチュピチュの旅 (World heritage Machu Picchu travel)
Please refer below link to see how to purchase Machu Picchu ticket cheap.
How to purchase Machu Picchu ticket cheaply
Machu Picchu the world heritage trip #Day1