I went to Peru of the wish on 2018!!
What you think is famous in Peru.
Yes! Its city in the sky Machupicchu! It's register as world heritage but often introduce by TV or guide book which is the place to visit before you die.
There are several common tour to visit Perun and mostly combine with Bolivia.
I went there by my own.
You might feel its not easy but let me introduce and I believe that this info makes you helpful for your trip.
Root to go to Peru
1st day was only transportation.
My route was from Narita (Japan)→New York→Lima(Peru)→Cusco(Peru).
Flight schedule took more than 30hrs including the transit.
Especially from Narita to New York is longest flight and I was feeling terrible to get on economy but luckily because of double booking matter I was upgraded to premium economy by free. This is called involuntry upgrade but seldom happen such kind of case. The beginning of my start was so successful.
I'm not the person who can sleep easily inside the aircraft but if you can manage your time with the place of destination it can help you to prevent from jet lag.
You may need to stay in Lima 1 day. I heard in Japan that Lima public order is not so good. It's a bit expensive but advise you to stay hotel which is right in front of Lima airport.
Hotel name :Wyndham Costa Del Sol Lima Airport
Wyndham Costa Del Sol Lima Airport availability (Expedia)
Wyndham Costa Del Sol Lima Airport availability (Booking.com)
There are also restraunt to use. And even you can also use the shower instead of booking the room. I didn't take photo but the shower room was clean and tidy.
Arrive to Cusco
Without any trouble I safely arrived to Cusco.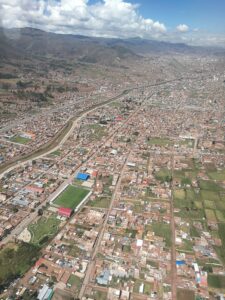 Cusco is one of the famous city in Peru. During Incas empire it was register as capital and main place of the Incas culture. Also Cusco is register as world heritage.
Elevation is around 3300. Once you arrive to the airport you may feel difoculties to breath.
I prefer you to prepare the altitude sickness medicine. Take medicine during your flight, drink water should be better to do before your arrival. If you cannot prepare inadvance you can also buy the medicine at the pharmacy in Cusco.
In Spanish it says [medicina para el mal de altura]. Of course I cannot speak Spanich so I just screen shot this word and show it at the site to purchase too.
Since its elevation is quite high you should be calm. Try not to be too excited and take your time for moving around so that you don't be tired to breath. To solve the altitude sickness is need to go to lower elevation only. Its quite pity that you will waste your time there so that think easy about the altitude sickness.
If you have sim free phone you should also better the sign with Peru sim card once you arrive at the airport. Its very cheap and the setting of simcard will be done by the shop officer.
I used the brand name Claro and the price was 1 month for 3GB , 8usd. Should be not much difference between other brand.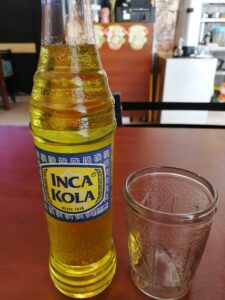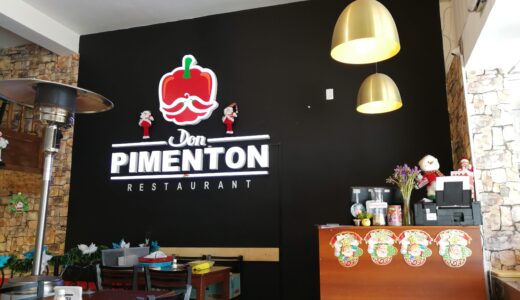 You can try Inca cola when you come to Peru.
Its Peru cola. Bit different from original cola. How it looks and how it tastes is also different but you might become fan of this.
I ate lunch at this restraunt Don Pimenton. In Trip advisor reputaion was good and the actual dishes was also delicous. You can eat Peru dishes.
Well still far from Machupicchu. The reason why we drop off at Cusco is because this city is the nearest airport from Machupicchu. Now need to go to Ollyantaytambo which is the nearest city (village?) to Machupicchu.
Move to Ollyantaytambo
There are 3way to go Ollyantaytambo from Cusco.
Train
Taxi
Share bus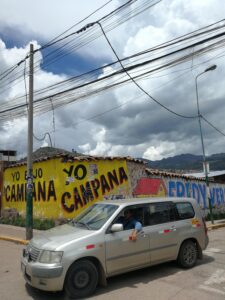 Train is very expensive. Depature time and time schedule is also inconveneint.
If you can speak Spanish taxi might be better but cost is bit high. If you are in group the fee per person can be cheaper. Or if you plan to stay in Cusco 1 day you can request the hotel to arrange the transportation to Ollyantaytambo. The fee is around 40usd.
This time since I was alone I use share bus. Of course they only can speak Spanish but the local person is also using this method to go to Ollyantaytambo or nearby town so even price negotiation is not required. The fee is around 3usd.
From Cusco to Ollyantaytambo is around 90mins.
Arrive to Ollyantaytambo
Share bus will stop at the main plaza in Ollyantaytambo.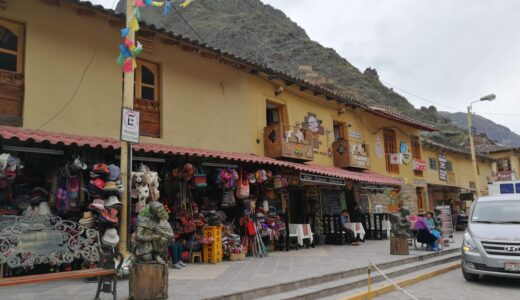 You can quickly move to Machupicchu but I stayed 1 day here. You can finish sightseeing in several hours and also there is nice ruin to visit. If you have enough time you should also see this.
Ollyantaytambo elevation and Machupichuu elevation is lower than Cusco so compare with Cusco risk to become alitude sickness is lower. I also didn't feel anything when I reached there.
This day was only tranportation and it was so exhausted so after eating dinner I immediatly sleep.
I used the hotel Las Portadas. Around 5 min walk from the plaza but single room with private shower room and the cost was 15usd (so cheap!!)
Las Portadas check availability (Expedia)
Las Portadas check availability (Booking.com)
Summary
If you need to stay 1 night at Lima better use Wyndham Costa Del Sol Lima Airporto
Buy Sim card at Cusco (I bought Claro sim)
If you want to save the cost use share bus to go to Ollayntaytambo
If you are ruin lover better consider to stay 1 day at Ollayntaytambo
Well done for the 1st day!!
Please also see Youtube.
世界遺産マチュピチュの旅 (World heritage Machu Picchu travel)
Please refer below link to see how to purchase Machu Picchu ticket cheap.
How to purchase Machu Picchu ticket cheaply
There are 5 articles about Machu Picchu but the main event which is talking about Machu Picchu is from day3 so if you are only intrested about Machu Picchu please go to day3 or day4 or day5.
Do you know how to purchase the cheapest fligh ticket? In below link I'm explaining about how to get the cheapest flight ticket by using skyscanner.By doing this method I had saved around 50 USD.