On 2020 due to COVID-19 pandemic Malaysia lifestyle has dramatically changed especially because of MCO (movement control order).
On June 2021 again MCO was announced and from September if vaccination is fully finish, most of the activity had become normal. Such as playing sports , eat inside the restraunt and do shopping.
From now on would like to share some latest info in Malaysia.
New icecream shop I found in Malaysia
Most of the foreginers are living around Kuala Lumpur which is Malaysia capital. And the area name Mont Kiara is well known place to stay of most of them. This time I found nice icecream shop in this area at 163 shopping complex.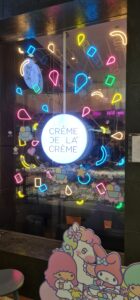 Icecream shop name is CREME DE LA CREME.
Additive free and uncolored is there sales point.
This shop I found during MCO and once I tried I become fan immediately.
Entrance also is nice for instagram I guess…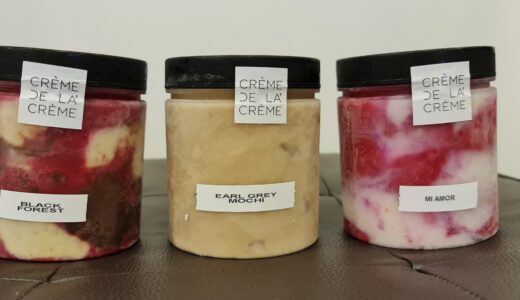 I bought these 3 icecream.
Black Forest
Ingredients
French dark chocolate
Madagascar vanilla
Morello cherries
Homemade brownies
Its like icecream but the chocolate is not too sweet and the combination with vanilla with sour cherry is excellant.
Earl Grey Mochi
Ingredients
French eary grey icecream
Brown sugur mochi
Inisde sweet earl grey icecream you can find mochi. Mochi is Japanese food which is very common food in Japan for every season.
Mi Amor
Ingredients
Raspberry
Lychee
Rose sorbet
Its very famous icecream in this shop and frequently to sold out. My favorite is sorbet so this is my best.
Of courese you can order by cup or corn like Baskin bobbin.
There are 3 type of bottole and each bottle have different price.
100ml Price 10.90RM
200ml Price 15.90RM
200ml Price 59.90RM(If order 4bottle)
300ml Price 22.90RM
I purchased no.4 300ml type bottle.
When I introduce this icecream to my freind they also fall in love. If you find nice flavor please let me know.
Restaurant Info
Address is below. You may use Waze and key in [163] that should be more easy.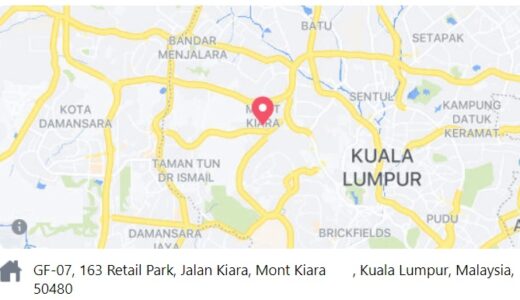 Address : GF-07, 163 Retail Park, Jalan Kiara, Mont Kiara , Kuala Lumpur, Malaysia
Phone : 03-7494 0735
Other than this if you have anything to recommand please share.