I normally use local restaurant when I want to eat India cuisine and not going to nice restaurant. Because in the past when I went to the restaurant in KLCC it was very expensive and taste was also not good.
But this time I went to India cuisine restaurant which was highly recommended from my friend. If you are the person who only want to go clean and nice restaurant this will be useful but of course price is higher than local type. I also really recommend this restaurant actually!!
If you are demanding for local India cuisine please check below article. The cheese nan is very popular menu here . So many cheese they are using.
Malaysia info#20 No.1 Malaysia Cheese Naan restaurant "Ehsan's"
Khans's Restaurant serving super nice India curry and nan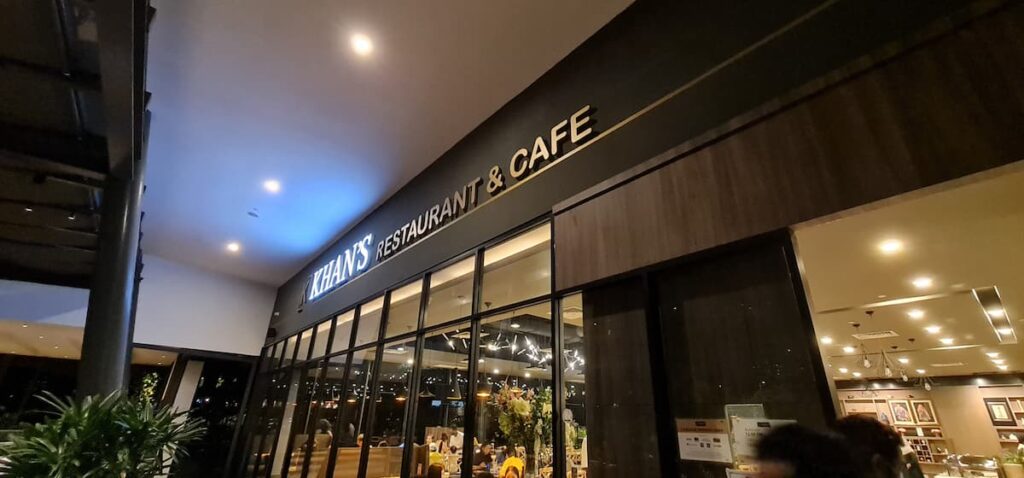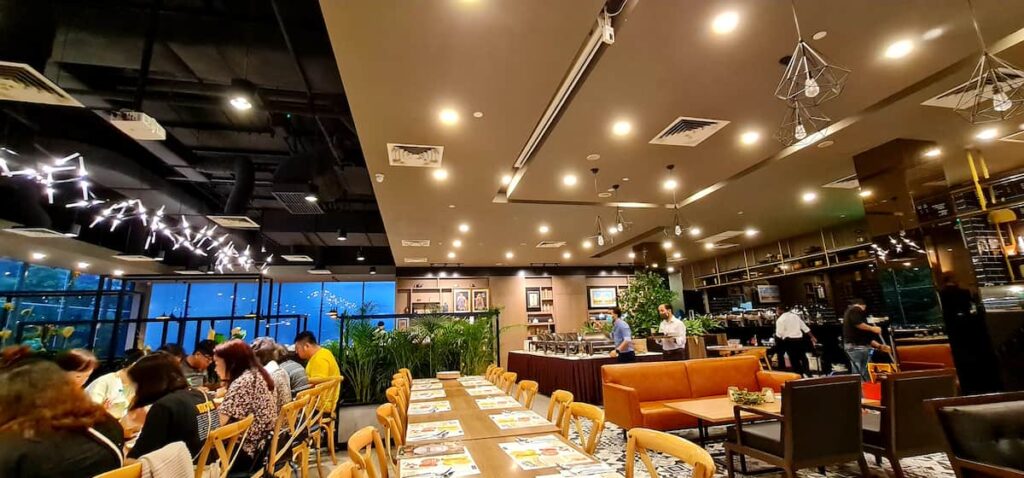 Even I visited during weekday for dinner inside and outside of restaurant was quite crowded. After Malaysia boarder is open and many tourist can come in this view is becoming common now in KL.
This restaurant popular menu is butter chicken curry RM27.90(7 USD). I will choose this common but popular curry.
For side menu I choose garlic nan RM6.5 (1 USD) and cheese nan RM9.9 (2 USD). For drink ordered Mango Lassi. As you can imagine lassi is typical drink for India. You cannot find in local restaurant to drink lassi.
Tandori chicken is also able to order RM24.9 (6 USD). Taste was little spicy but smell is very tasty and delicious.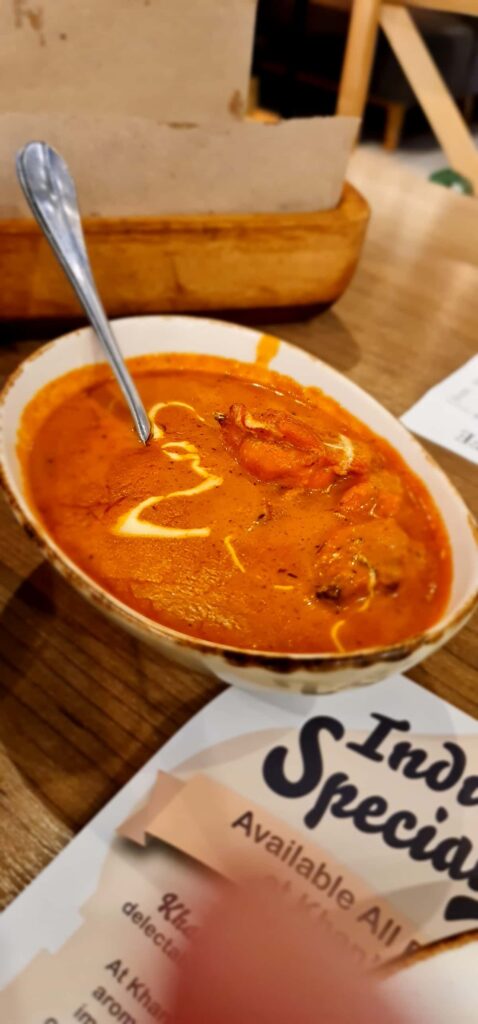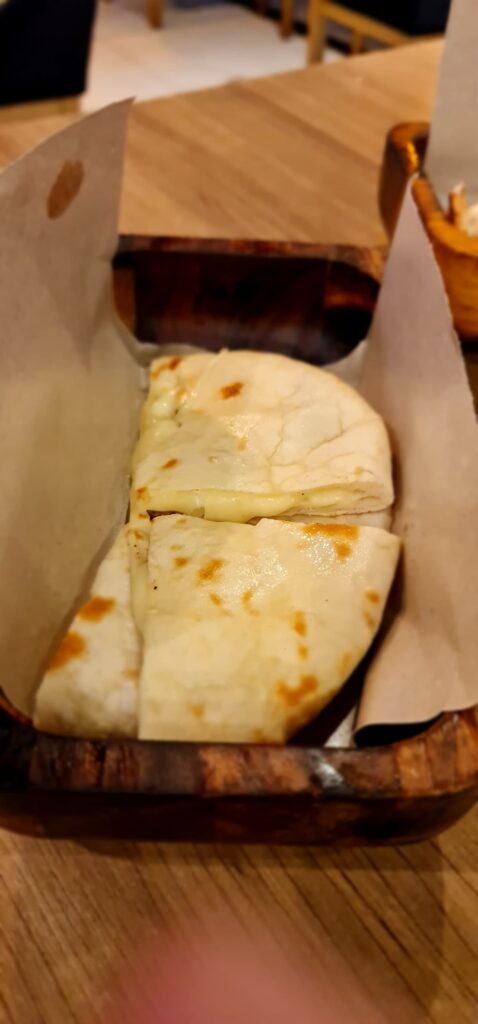 This butter chicken curry was really nice. You don't feel much expensive that you think (I guess…) but I can say you cannot eat this delicious curry at local restaurant. Cheese nan also good because using enough cheese.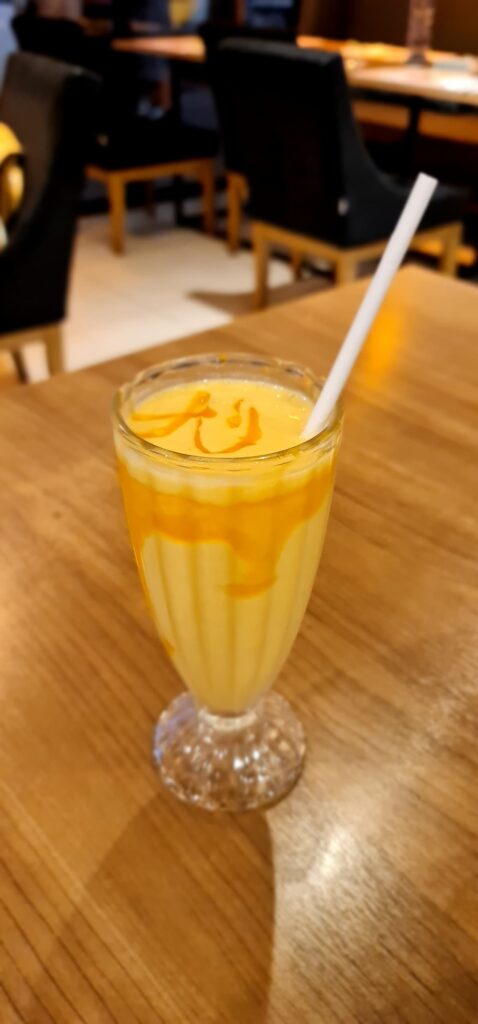 Mango lassi was using good mango. Sometime when you drink the bad mango lassi it's terrible taste but this restaurant don't have to worry about it.
Actually butter chicken curry price is not so expensive but compare with local yes expensive. I'm quite used to Malaysian price haha.
Interior of restaurant is clean so most of the people will think no issue about the environment.
Restaurant Info
The restaurant is inside Sphere mall.
Address:No.8, Level 1, The Sphere No.1, Avenue 1, Jalan Kerinchi, Bangsar South, 59000 Kuala Lumpur
Operation hour:12:00 pm ~ 10:00 pm
TEL : 0397794998
Previously I introduced the Italian restaurant at Sphere mall. In Speher mall you can also find other restaurant and also it's quite popular there. If you are fan of Italian cuisine this is also delicious and nice environment please check if you are interested in.
#48 Italian restaurant which make you feel like in Italy
#59 Best chicken soup ramen "Toripaitan ramen"