Ramen can say it's Japanese soul food.
In Maylaysia there are several type & restaurant to eat Ramen.
And foreigners also like ramen.
I found the restaurant which is cheap and not much different with Japanese taste of ramen.
In here I will share the info about ramen you can eat in Malaysia which is quite cheap and delicious.
If you are willing to eat traditional pork ramen which made by Japanese chef you should go Kanbe in Kuala Lumpur. You need to wait the very long queue especially during lunch time but the taste is really good and you won't be dissapointed even waiting long time.
Malaysia info#9 (Delicious Hakata Ramen KANBE)
Halal Ramen Tokyo Ramen KAGURA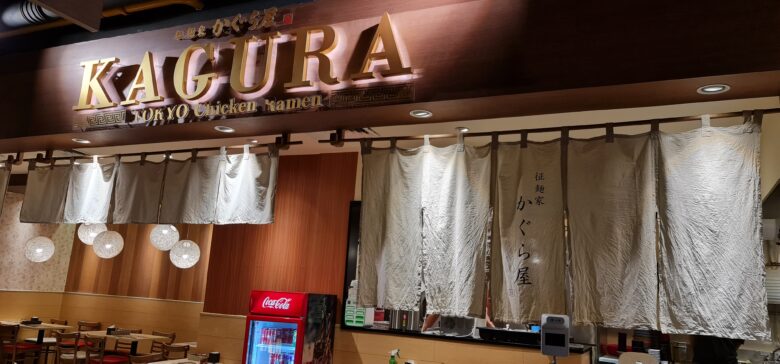 The restaurant name is Tokyo Chicken Ramen KAGURA.
They mainly server chicken ramen.
The amazing point is this restaurant is Halal. So Muslim people can also enjoy. Normally Japanese ramen is using pork but this restaurant doesn't use and even the chicken and other ingredients is also Halal.
To eat Japanese Ramen which is almost like original can be eat only at this restaurant in Malaysia.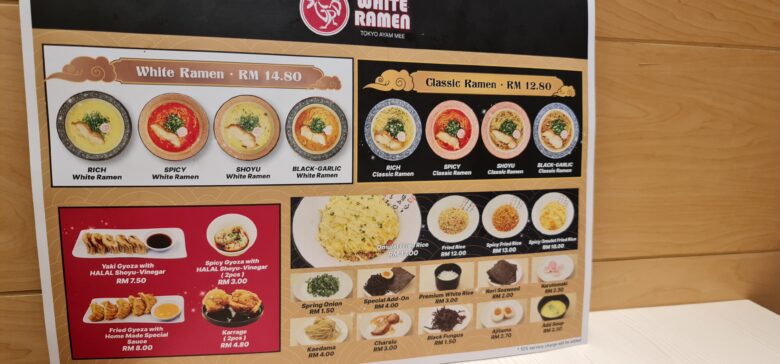 Price is around 4USD which is very cheap compare with other Japanese original Ramen and also very delicous.
Its Black Ramen. In Japan we also have Black Ramen which is very famous in Toyama prefecture but this is different. Garlic spice give me big impact. Actually I wanted to order Rich black garlic ramen but this one was also delicous.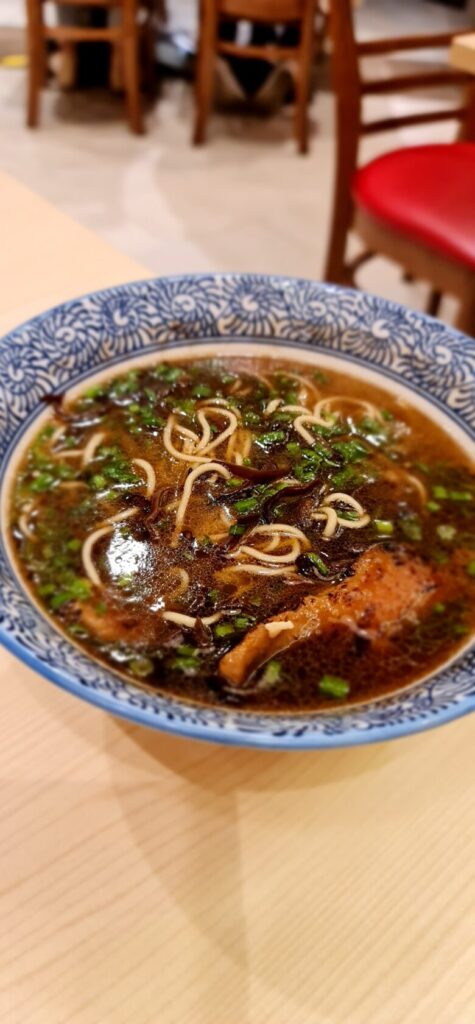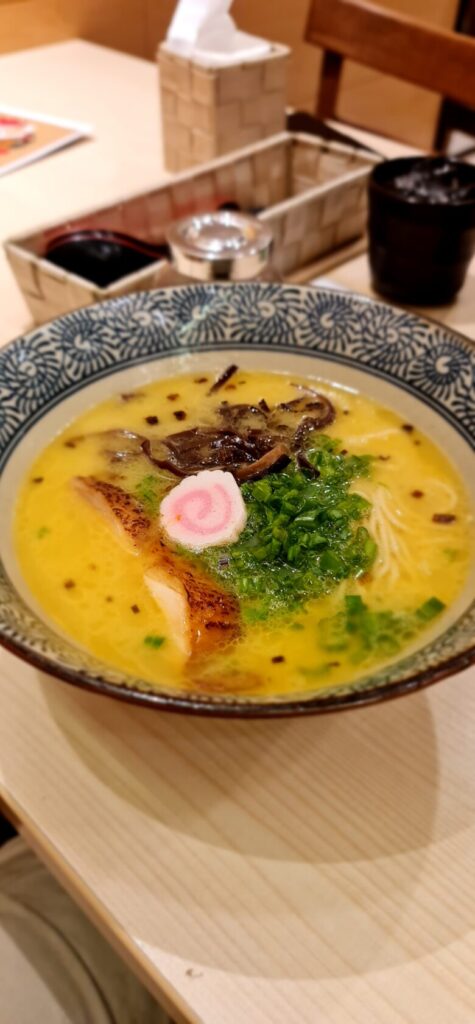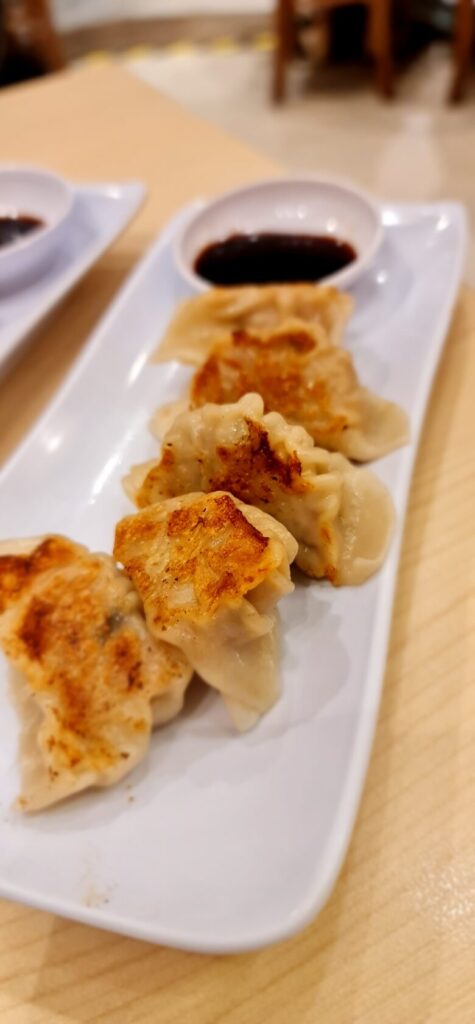 The difference between classic is whether using chicken soup or not. If chicken soup is added the taste become more creamy & tasty. Soup was very nice and to be honest not so much difference between the one I eat in Japan. The noodle hardness was also just in nice hardness.
Gyoza which is using chicken. Well cooked with this black burn.
Price is around 2USD. So cheap.
You cannot miss gyoza also which is very common to eat together with ramen.
Restaurant info
This restaurant is located at Bukit Bintang Lot10 shopping lot.
4th floor at Lot10 at the Japanese reataurant street J's gate.
Isetan and Don Don Donki (open on 2020)also is inside so you can visit after you eat the meal.
Address:50, Jln Bukit Bintang, Bukit Bintang, 55100 Kuala Lumpur, Wilayah Persekutuan Kuala Lumpur
Opearation hour : 11:00~23:00
Phone : +603-2110-2366
Before lock down at KLCC food court also had Tokyo Ramen KAGURA but not sure if still opearate or not.
Will check later.
My Malaysian freind also liked this restaunrant so if you have Malaysian freinds please also introduce this reataurant.