I was really demanding to go this when I found this was opened. Its from Japan Hakata city one of the famous Ramen Tonkotsu Ramen KANBE. Tonkotsu means using pork as main soup. Most kind of Tonkotsu soup is oily but tasty.
The reason I didn't go even I wanted to go is because every time there were long long queue to get inside the restaurant.
In Malaysia it was my first time to wait in the long queue to eat Ramen.
Pork Noodle shop Hakata KANBE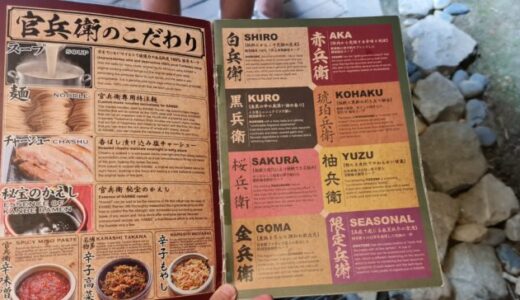 The queue length was almost half compare with the peak queue.
Around 30 minutes I waited and seat at the counter. During my wait in the queue they let me to order in advance.
You need to order below
Select Ramen type
Select soup from 8 species (I choose Kohaku)
Select noodle hardness (I choose hard)
Select soup base (oil,garlic & riches quantity)
Topping (Pork meat, spring onion type)
Spicy sauce quantity
Extra topping requirement
Extra noodle requirement
There are so many variation since you can choose 8 kinds of soup.
I choosed Kohaku Ramen with Pork kakuni RM36.20 (10USD) and Pork soboro rice RM15 (4USD). If you drink black oolong tea its free and refill also free. For these kinds of bit heavy Ramen this service really helps me.
*Kakuni is Japanese in English I guess its braised square.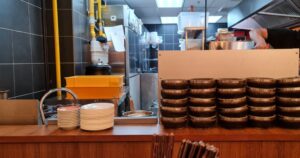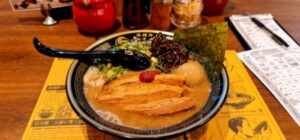 Forget to take pictyre of Pork soboro rice but that was mistake to order. It was enough with this Ramen only. The rice was also good but Ramen made me aleady full so I ate like I'm food fighter.
Long time didn't eat Tonkotsu Ramen so it made me really happy to eat it. Since the chef is Japanese I believe the quality is good and hope that is also the reason to make the long queue every day. Pork kakuni is so tasty at every part and juicy when eat. Thickness of kakuni is also thick but maybe not able to notice by this photo. Hardness of noodles was also my favorite type.
Restaurant Info
Restaurant is located in 163 shopping complex which is at Mont Kiara.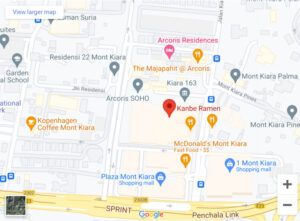 Address:GF-08, 163 Retail Park, 8, Jalan Kiara, Mont Kiara, 50480 Kuala Lumpur
Operation Hour:11:00AM 〜 9:00PM
I believe its worth to wait at the long queue. Tell me your favorite soup and toppings.
Malaysia info#8 (Vantador Steak)
Malaysia info#10 (Ramen Izakaya Kazushi announcement to close)