Today is the topic to share abot steak.
This is one of the famous restaurant which is using dry aged beef.
Restaurant name is
Vantador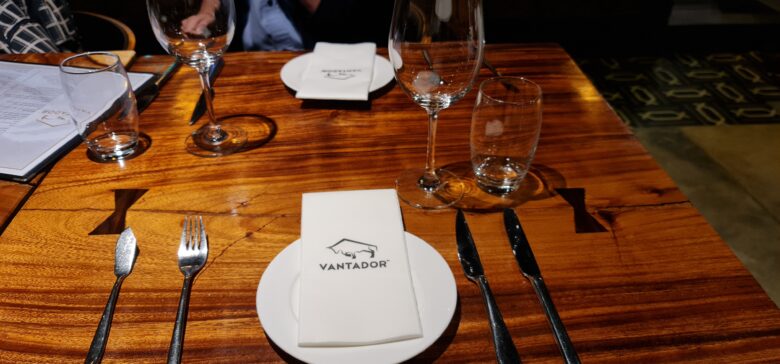 Its 3 floor nice restaurant.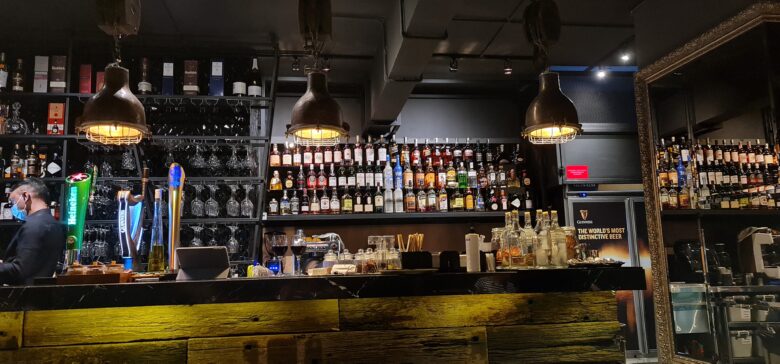 They serve Spanich, Australia & Wagyu (Japanese)
If you are intrested the menu I will attach the menu.
Price is decide by the gram but the meat size is already fixed so you cannot choose 200g or 300g. So in some species you can only choose 400g or 340g so its better to go with group and share.
This time we were demanding to eat dry aging T-bone so we choose the Australian T-bone which was around 700g.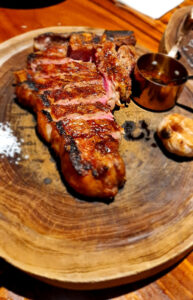 If you deduct the bone weight will be around 500g. Medium rare cooked and the price was 315RM(around 85USD)
Another is Spanish Ribeye 450g.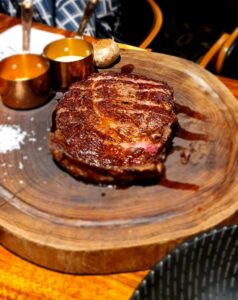 This was also cooked Medium rare price was 310RM(around 83USD)
It was cooked by charcoal so the smell was savory. Ribeye was not so oily but tasty and juicy.
T-bone cotained more oil but it doesn't feel heavy and easy to eat all with 3 person.
For side menu we ordered Tomato salad RM28(7.5 USD)and Ceviche RM55(15 USD). Ceviche is Peru cuisine its reminds my trip at Peru. You may also view the Peru trip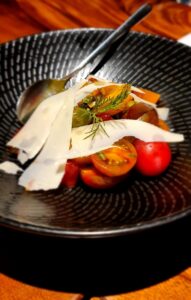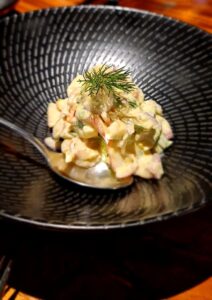 This Ceviche was bit spicy. Each restaurant have different taste of Ceviche if you love it please compare the difference and find your best Ceviche.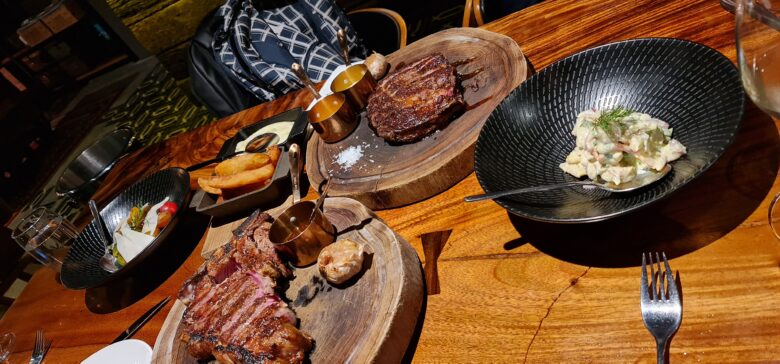 We ordered white wine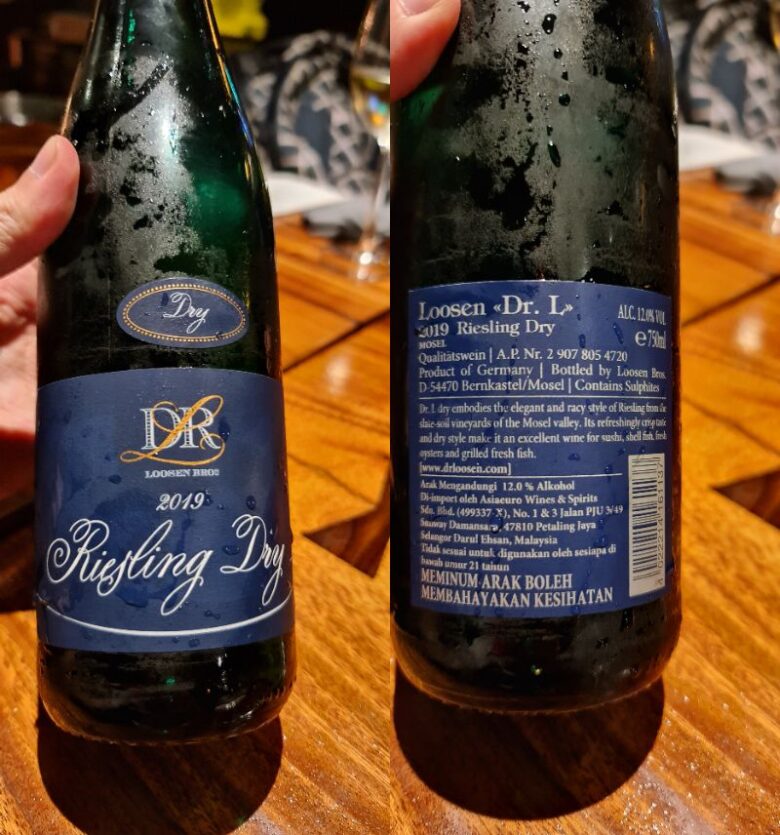 We understand that more most steak red wine is better but from my side I like white wine better so we choose this. I'm not the expert to explain the taste of wine but even some white wine have some accsent, this one didn't have quite sweet and so easy to drink and didn't distrub the taste of steak.
Price RM175(47 USD)
We order the same wine since it was too delicious. Actually we ordered France wine before but Gemany one was more nice than France so already forget how it taste.
Restaurant Info
Vantador is located at Desa Sri Hatamas. You can find easily because of the lighted cow display.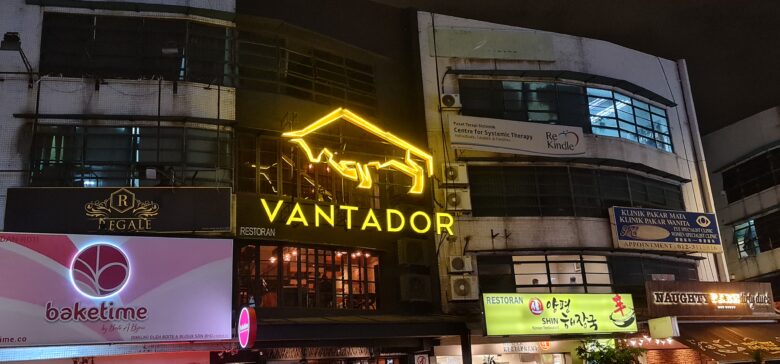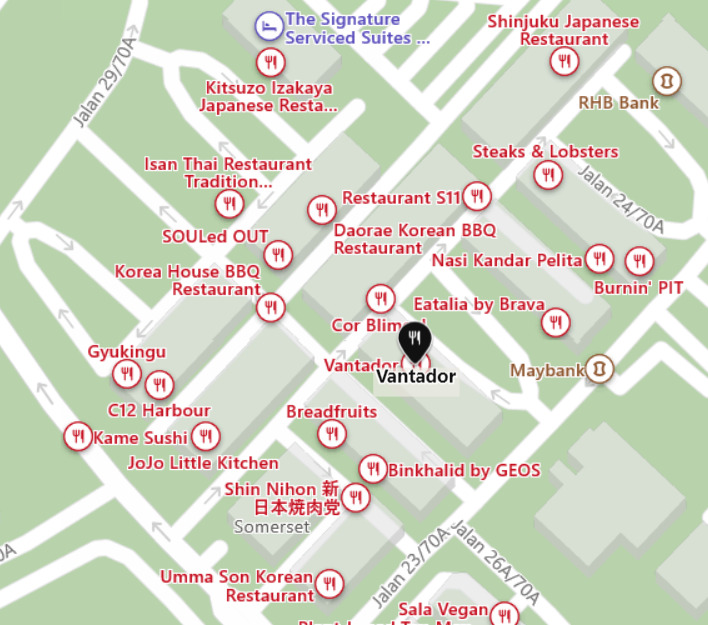 Address:38 Jalan 25/70a, Desa Sri Hartamas 50480 Kuala Lumpur Federal Territory of Kuala Lumpur
Opearation hour:18:00 – 00:30
Phone:03-6211-5588
Its also near to the restaurant I introuced before Yakitori ITSUMO.
Malaysia info#7 (Blue Mountain coffee)
Malaysia info#9 (Hakata Ramen KANBE)
You may refer to below link for other restaurant at Desa Sri Hartamas.