Most people may heard about the name of Galapagos island.
It's very famous island since it had been introduced by tv or other media so many time but to answer the place should be difficult.
So in here I would like to explain about the Galapagos to understand little bit more.
What is Galapagos island??
At first would like to explain what is Galapagoa island.
Galapagos island is the island just below the equator of the Pacific Ocean which in Ecuador territory.
It was register as World Heritage Site on 1978 and on 2001 register as Galapagos Marine Conservation Area.
In Spanish is called Islas Galápagos.
Below is quote from Wikipedia
Galapagos National Park

Galápagos National Park (Spanish: Parque Nacional Galápagos), established in 1959 and beginning operations in 1968,[1] is Ecuador's first national park and a UNESCO World Heritage Site.

The government of Ecuador has designated 97% of the land area of the Galápagos Islands as the country's first national park. The remaining 3% is distributed between the inhabited areas of Santa Cruz, San Cristóbal, Baltra, Floreana and Isabela.

In 1971, the Galápagos National Park Service had its first Superintendent, 2 officers and 6 park rangers on Santa Cruz Island. In 1974, the Galápagos National Park Service had its first management plan and a team of officials in accordance with the organic structure issued in 1973, with a Superintendent, 2 conservation officers, 40 park rangers to comply with management objectives. On Santa Cruz is the Charles Darwin Research Station.

Wikipedia Galapagos National park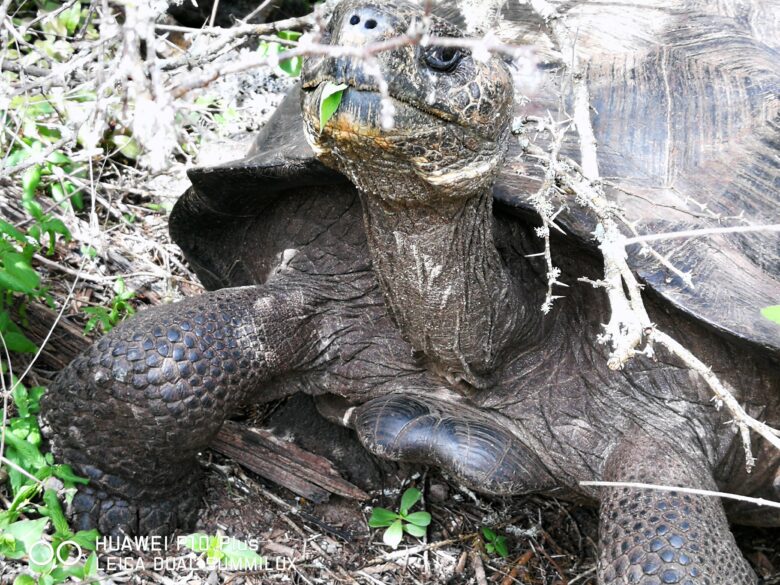 When you heard Galapagos guess you will discribe Galapagos tortoise first.
Giant tortoises are endemic species of the Galapagos Islands.
Galapagos island location
Galapagos island is the island just below the equator of the Pacific Ocean which in Ecuador territory.
So air flight is the only way to go there.
How to go to Galapagos island
As you can understand from the map where ever you depart you need to go to Ecuador first and take the flight to go to Galapagos island.
The airport at Ecuador is Quito or Guayaquil. I used Quito.
To get the cheapest flight ticket I used skyscanner which is also explaining how to use in different article.
You can click [How to use skyscanner] to jump at the link so that you no need to find.
In Galapagos island there are 2 airport.
Aeropuerto Isla Baltra(GPS)
Airport Isla San Cristobal(SCY)
Don't mistake on your flight is deprating to which airport and departing from which airport.
Aeropuerto Isla Baltra(GPS)is called Galapagos airport and located at main island of Galapagos Santa Cruz island.
Airport Isla San Cristobal(SCY)is located at the east side of Santa Cruz island which is another island called San Cristobal island.
If you want to go to Galapagos in cheap price at first you must purchase the cheap flight ticket.
There is a method to purchase the flight ticket cheaply. The method is by using skyscanner and compare all the flight ticket at once. The price difference is between from few dollars to 100 dollars or more. It's free to use and no need to register so why not use and try.
For more detail you may refer to below link Method to purchase the cheapest flight ticket.
If you are going to use LCC such as GOL intelligent airline there are some few points to be careful. Depends on how you travel but have possibility to get the higher price than Ratam or other major airline.
That point is clearly shown in below link. If you are intrested please also check it The point to be careful when purchase LCC ticket.
Things to be careful when go to Galapagos island
There are some point to be careful when you go to Galapagos island.
To need to go to Galapagos from Equador you need to checkin twice. That's the difference between normal flight and to Galapagos.
At first before you issue the flight ticket you need to go tthe below picture counter which is the counter to register for your trip to Galapagos.
It's located at the east side of Quito airport so it should be easy to find.
You need to write details inside the transit control card which you can get at the counter and the fee is 20USD.
After you get the transit control card just bring your luggage right behind this counter and scan your luggage.
They will check whether you bring the prohibit item or not.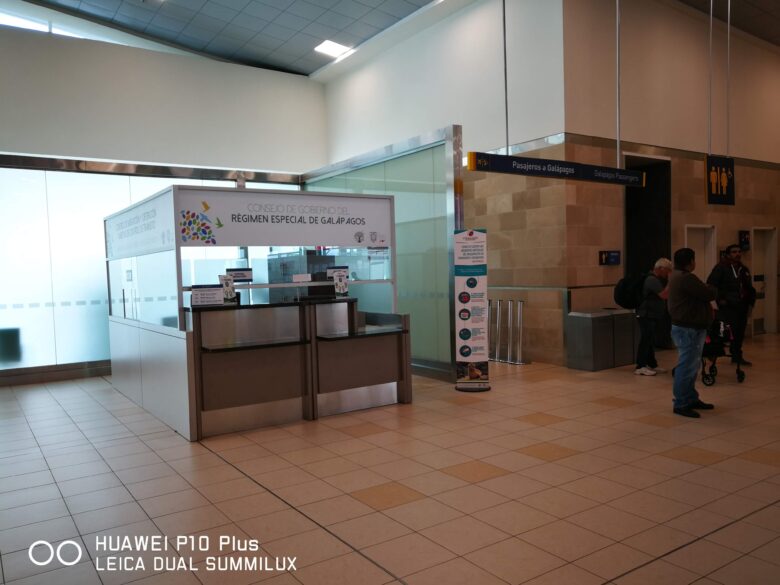 After your luggage inspection is done they will provide you the sticker which is the evidence that your first checkin and luggage check is done and go to the airline checkin counter as usual.
Galapagos island is World Heritage Site and all the animals there are endemic species meaning only exist inside Galapagos island. Anything that threatens the ecosystem is prohibited to bring inside.
Normally fruits and vegetables are prohibit but rice, cup noodles and can food which is the processed foods are allow to bring. If you are planning to go to fish market and try the tuna sashimi you should bring soy sause. It's amazing.
If anything found by luggage inspection at check-in exclusively for Galapagos, it will be confiscated. Some items are left to the decison of the local officer, but if they judge the item suspicious please give up and have them discarded.
At above it's only explaning about the food but other than that there are several rules to be follow inside Galapagos island. Some might be same but please refer below list.
・Foods are not allow to bring
・Animals and plants are not able to bring
・Follow the tour guide direction (Most of the area need tour guide to be attend)
・Do not get out from the promenade
・Don't scare or touch the animal
 Sealion might be able to touch but sealion is ferocious and can injure you
If you heart the animal there you will be charged compensation. The staff who rent me the bicyle there
told me that in the past tourist hit the Galapagos tourtoise by bicyle and needed to pay few thousand
dollars
・Don't get too close to the animal
・Don't use camera flash when taking photo
・The Galapagos naturual items such as sand, rock, shells or what ever cannot take away
Compare with other Equador place the price in Galapagos is bit high.
Inside the big restaurant or super market you may use credit card but the souvenir shop and tour company only allow to pay in cash.
Entrance fee for Galapagos also need to when once you arrive which is 100USD so you'd better prepare cash more.
There are ATM but I never use at overseas so don't know about how it use, what is the commission fee so considering the risk I recommand not to use.
But for the restaurant there are some restaurant for the locals which is only using Spanish so that kind of the restaurant is very cheap.
Summary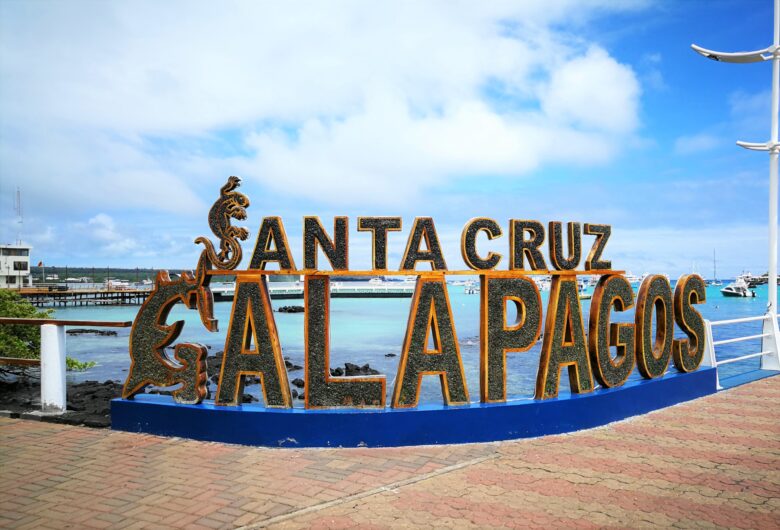 Galapagos is the World Heritage Site which has strong relation with Darwin
How to go to Galapagos
What to be careful before and after in Galapagos
Galapagos island is very wonderful place to have fun with nature.
Galapagos island should be an islands for adventure for you.
Sealions and marina iguana can see plenty time which might make you feel bored soon but other animal can only see in specific area or specific season.
Make clear on what you want to see there and arrange your schedule.
There is the tour you should join when you go to Galapagos island. That tour name is Los Tuneles which you can also see the blue foot booby. At Los Tuneles you can also join the snorkeling tour and to see the white tip shark, sea horse at mangrove area. It's worth to spend whole day by participating Los Tuneles tour. You'd just satisfy and never regret.