I heard about Dakgalbi before.
It's Korean food which is fried cook by using chicken and vegetables.
I went to the franchise restaurant which seems to be good in Malaysia for my first time to eat dakgalbi.
Eating dakgalbi at Mr.Dakgalbi
In Korea dagkalbi is called street food but the menu is many.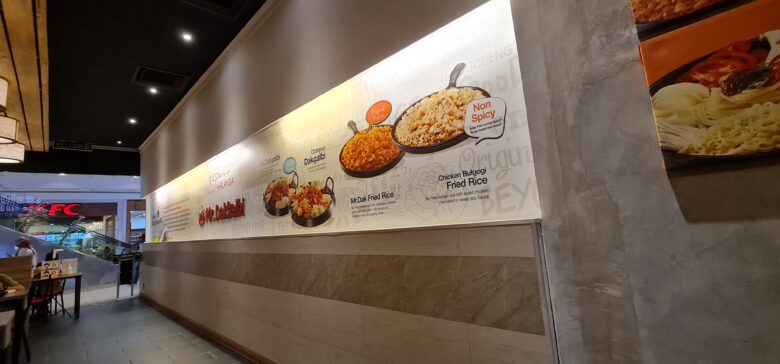 Original dakgalbi is using chicken and vegetables. But other than that there were seafood, cheese & bulgogi.
I choosed the new menu octopus so order octopus dakgalbi octopus set.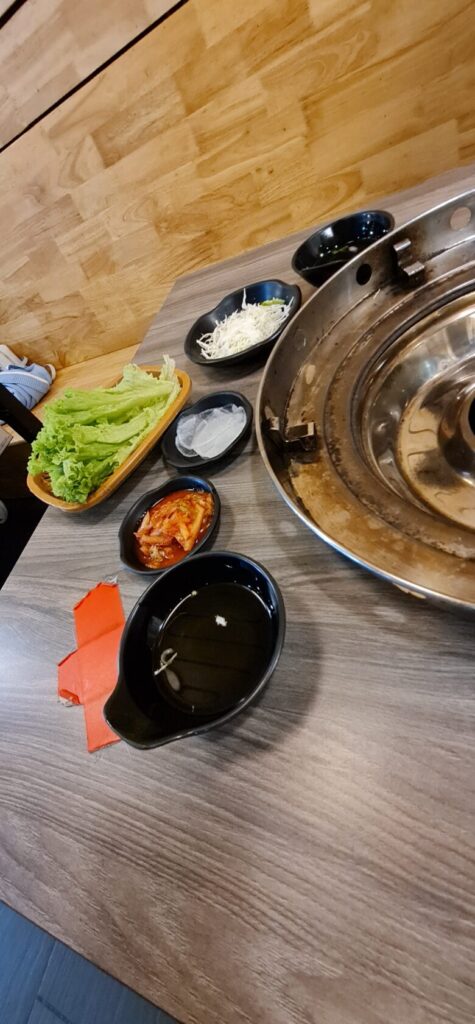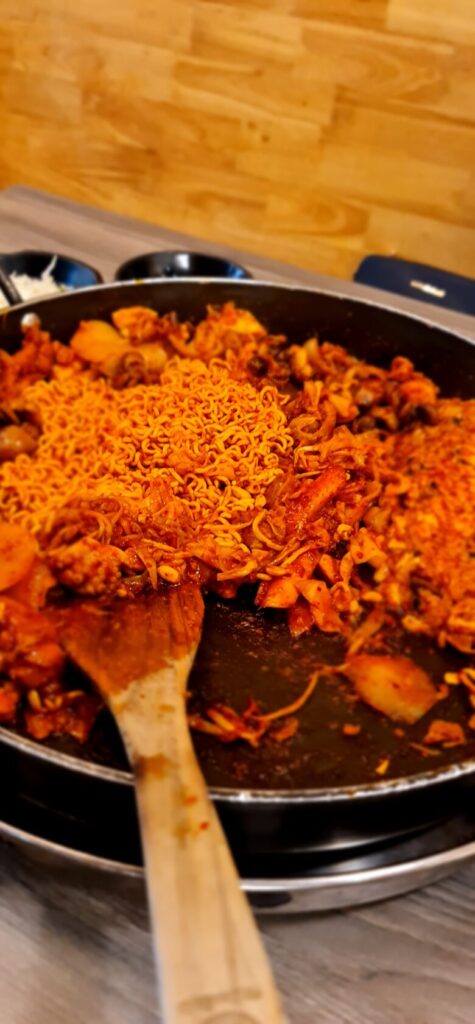 If you order the set menu it's also including ramen, fried rice and cheese and the price is 79RM (21USD) and the volume is for 2 to 3 person so should be reasonable price.
It was bit spicy but the combination of seafood and other ingredients was very nice even consider this is franchise restaurant it was really delicious. It was also good for me because my favorite Korean food rice cake was also inside.
Ramen was using thin noodle but this really match with spicy food. It's Japanese food but such as Tantanmen, Shin ramen and Taiwan ramen all spicy Japanese ramen is using thin noodles.
Satisfy of the taste.
Restaurant Info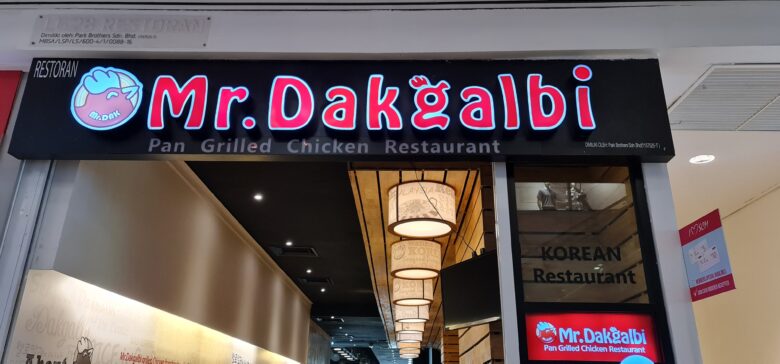 It's surprise that it's not inside the major shopping center.
I went to Sunway Pyramid & Setia city Mall.
Address:OB3.F.6, 3, Jalan PJS 11/15, Bandar Sunway, 47500 Petaling Jaya, Selangor
TEL:(+60)35-611-1210
Operation hour:10:00am ~ 10:00pm
Setia city mall is the place I first time drink the blue mountain coffee.
Its my first time to enjoy the coffee from the flavor. Why not go to take coffee after your meal there?
Malaysia info#7 (The best coffee in the world Blue Mountain coffee)
Malaysia info#41 Only serve delicious steak and lobster Kay's steak & lobster