In Japan skewer is not so common or well known.
Maybe "Kushikatsu" is like skewer but it's different from this restaurant style.
Since "Kushikatsu" is more like Japanese style of deep-fried kebab.
Anyway this was quite intresting for me so I went to skewer restaurant Loong Hot Pot which was seem like famous here.
Specialist on steam boat & skewer 龍行天下 Loong Hot Pot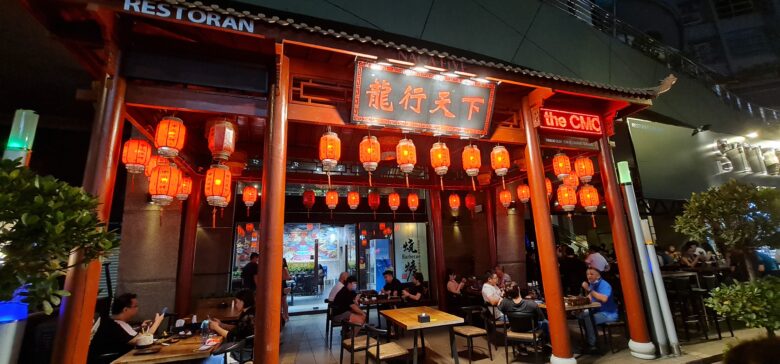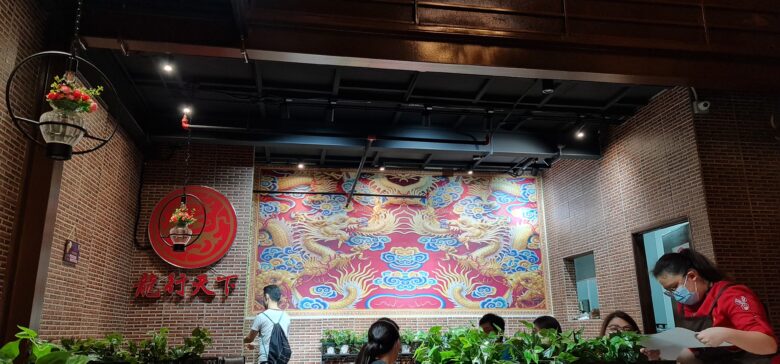 Loong Hot Pot have 2 type of restaurant 1 is steam boat and another is skewer.
This time I choosed the skewer.
Both restaurant you can choose outside or inside to eat but for skewer I prefer to sit outside which is more better mood to eat skewer. And also no concern on rain since it has the roof.
For the skewer we order lamb, beef and chicken. Looking forward how they are going to serve.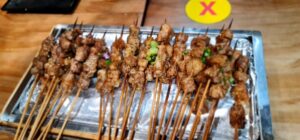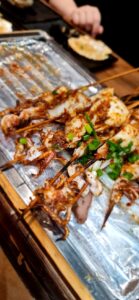 Skewer is cooked at kicthen and serve with hot plate to avoid the skewer become cold.
I thiught we can do the bbq at own table but this style was same even eating outside seat.
For the flavoring it was only using spice and taste like bit curry flavor.
It's really nice to eat with beer but for whom doesn't drink beer or for family might be bored since most skewer taste is similar.
Beef and chicken is of course good but lamb was best for me. The smell of lamb was almost nothing.
Other than that we ordered hearts, tongu, eggplant, oyster & scallop.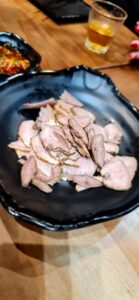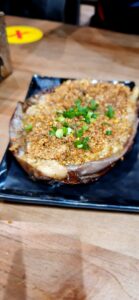 Tongue and hearts didn't have similar spice like skewer and not like special taste so quite nice.
But for Japanese we are more familar at bbq to eat tongue so I really wanted the bbq one. Anyway for children also these can withour any issue.
Eggplant was quite big and many garlic was used so the smell of burned garlic made us more to eat and very juicy/tasty.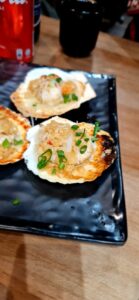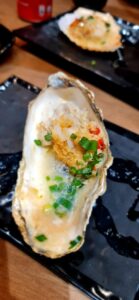 In this restaurant menu my favorite was scallop and oyster it was very delicious.
These can also eat with family and children since both scallop and oyster itself taste is also strong and defeating the spice.
Next time would like to go to the steam boat side since many people using there.
But unfortunately it's Non-Halal.
Located at Solaris Montkiara.
Loong Hot Pot can find along the street at both side.
When you see from the Maybank left side is steam boat and right side will be the skewer.
When I booked the restaurant and went to the site, I didn't notice that skewer was different location so both of us and staff was confusing.
Please take note on this. Our reservation at skewer side was no porblem and booked properly.
At the map below start mark is the skewer location. Only the address is steam boat side.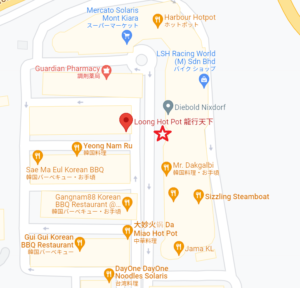 Address:22, Jalan Solaris 4, Mont Kiara, 50480 Kuala Lumpur, Wilayah Persekutuan Kuala Lumpur
Operation hour:14:30 ~ 23:00
TEL:+60126779368
Malaysia info#34 Japanese famous fish restaurant was opened in Malaysia
Malaysia info#36 Authentic delicious Vietnam cuisine to eat Sao Nam