I ate the famous cuisine in South East Chile crab.
I went to the restauarant in Malaysia where is the famous place to eat chile crab here.
Actually this restaurant I already went before but after lock down it was my first time to go.
Spicy but cannot stop eating this chile crab "Fatty crab restaurant"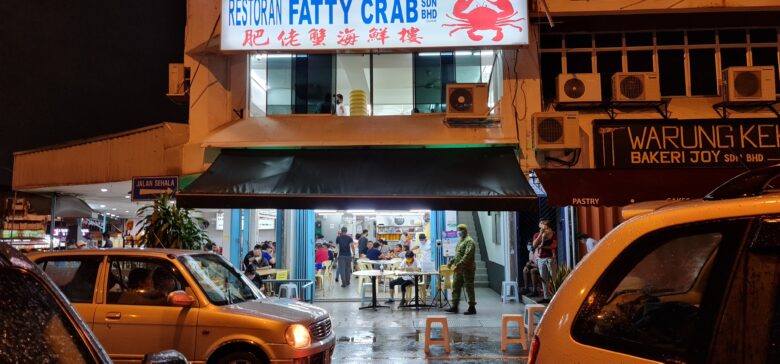 Around here there are several chile crab restaurant but no other restaurant was crowded like here.
Luckily this day we were able to go inside the resturant fast maybe because of heavy rain.
This restaurant main dish is of course chile crab but as starter I prefer to eat chicking wings.
10 pieces for 35RM (9USD) and actually they put more than 10. Order additional satay.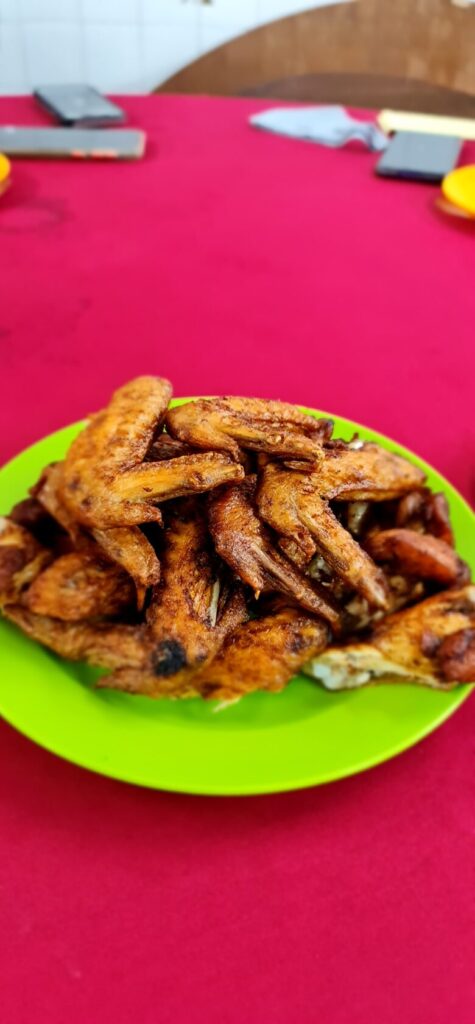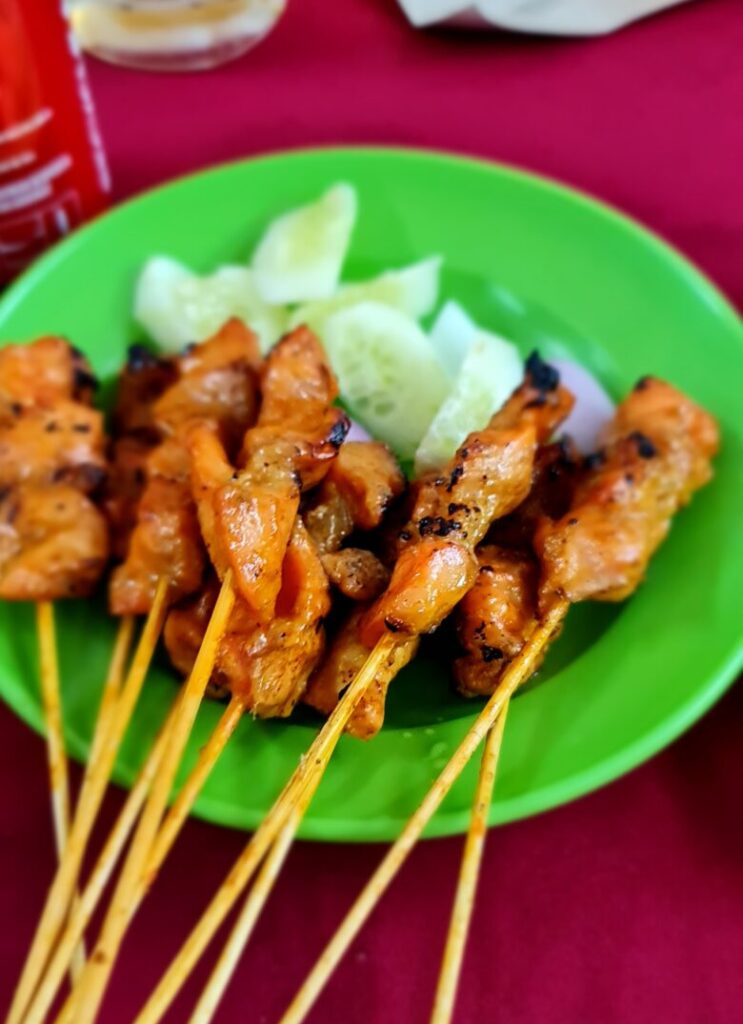 Chicken wings is not using so many salt and pepper but using the spice taste a bit like curry and that make it very tasty.
If you drink beer its very good combination.
Satay also delicious but I think I order too many.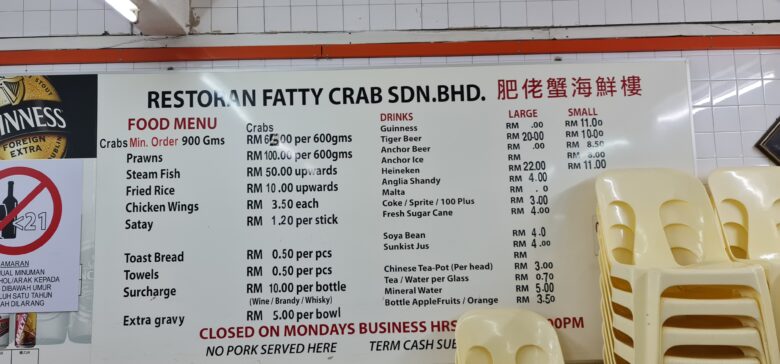 So lets order the main dish chile crab and together with fried rice.
Fried rice is also delicious and helps to calm down your spices from chile crab.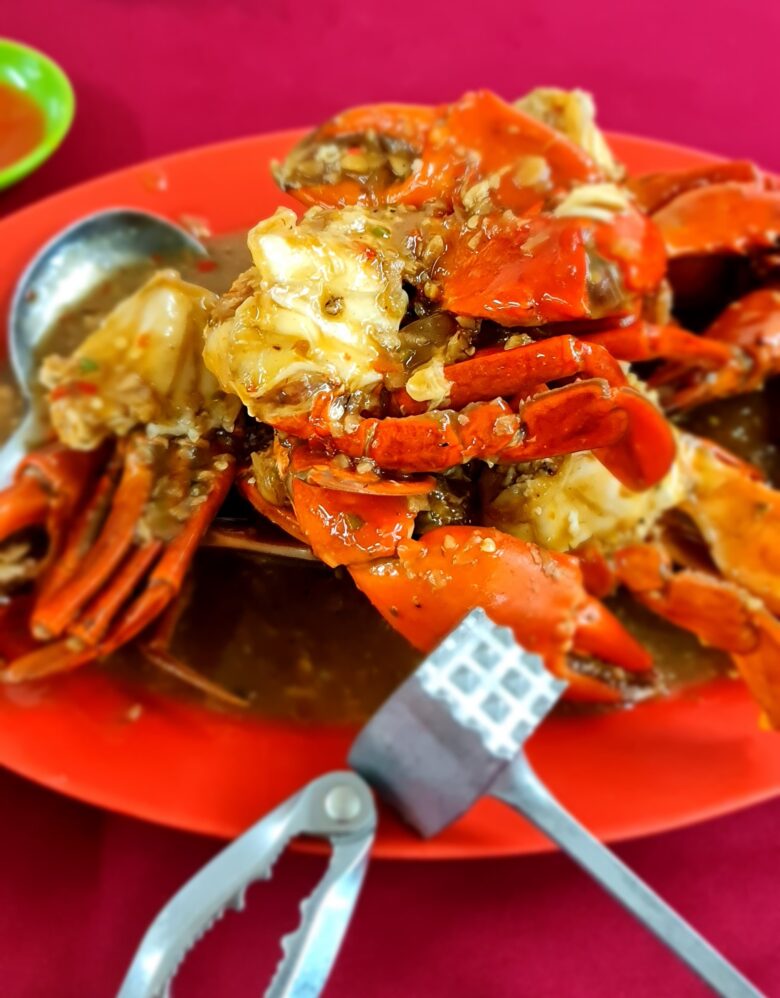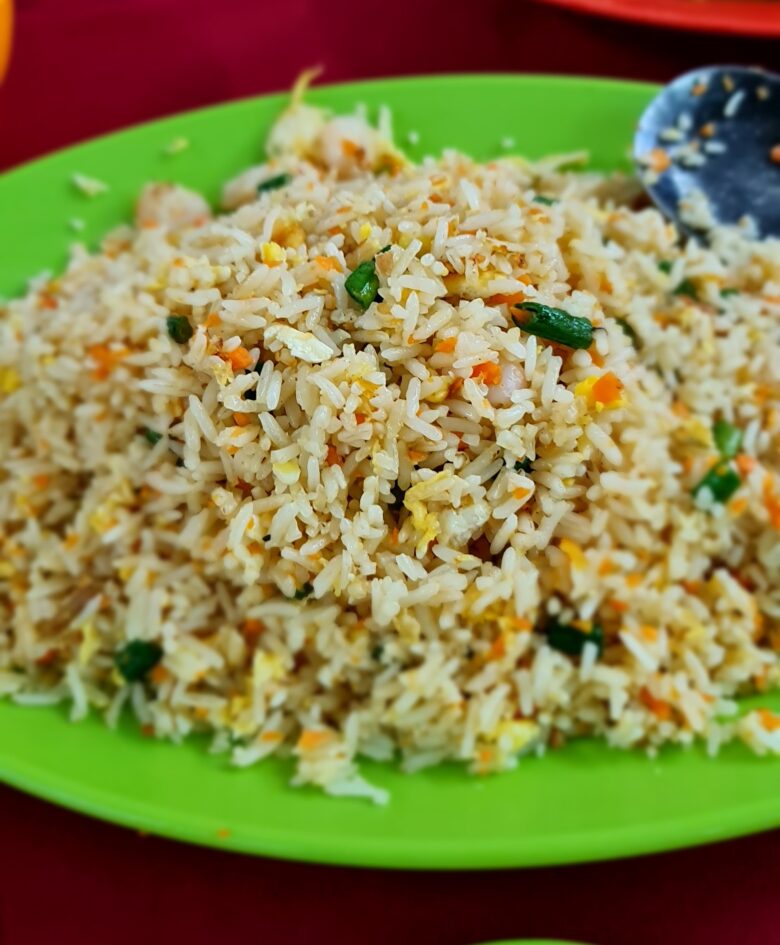 Chile crab is using black and red pepper starch sause and that makes vey delicious flavor. As you can see in photo you need to use hammer or vise to break the shell.
You just hit the crab on the table that is this shop style which also might be strange view.
Your hands will become sticky because of this sause. If you have issue on your skin you'd better use globe to protect your hand.
Fried rice is like seafood fried rice and its very delicious.
When you order fried rice please also order the chile crab sause. You can put in on the sause to fried rice and it can become starch fried rice which will make more enough delicious.
There is place to wash your hand but if you can bring wet tissue it's nice.
I don't think you will go to wash hand so often.
Ordering 6 chile crab, 3 fried rice , 10 chicken wings, 10 satay & some beer was total around 530RM (140USD).
I guess chile crab spicy level can be accept by children too even you cannot eat Tom yum goong.
The restaurant is Halal food so Muslim people can also eat it.
Bring glove and not use hand to eat (If your skin is weak from spices)
VBring wet tissue (When you break the shell it will spilt and your hand also become dirty)
Restaurant Info
Located at Petaling Jaya. From KL it will take around 15 to 20 minutes if no jam.
It's quite difficult to park in front of the restaurant so you should park from little bit far place.
That will be more easy for you to find.
If you go on Sunday you can enjoy night market at that area.
Operation hour had changed from 5PM to 4PM.
Address: 2, Jalan SS 24/13, Taman Megah, 47301 Petaling Jaya, Selangor
Operation hour:4:00PM ~ 9:30PM
TEL:03-7804 5758
Malaysia info#30 Best donut in KL ORITO
Malaysia info#32 Even chicken soup dumpling is nice at Din Tai Fung