Lock down had finish on August 2021 & from October if the people who had finish the vaccination were allow to cross the state for traveling or whatever.
I decided to go to Penang for 2day trip after this long absence.
For Malaysia info basically I will share the information about 1day trip place or sightseeing to have fun & for foods.
For this trip I added inside category (Malaysia info).
Theme park you can enjoy whole day Penang Escape
When you heard Penang you should image the world heritage area Georgetown or Penang hill where you can see the panorama view of Penang island. But there are also the theme park where can enjoy by adults and children called "Penang Escape".
I notice later but seems like similar theme park is also have at PJ(Petaling Jaya).
If you purchase through online you can get discount. Original price is adult 167RM (45USD), after discount is 150.30RM (40USD).
When purchase by online you can register you photo and enter to the theme park can be done very fast same like immigration control. These kind of technology is more advantage than Japan.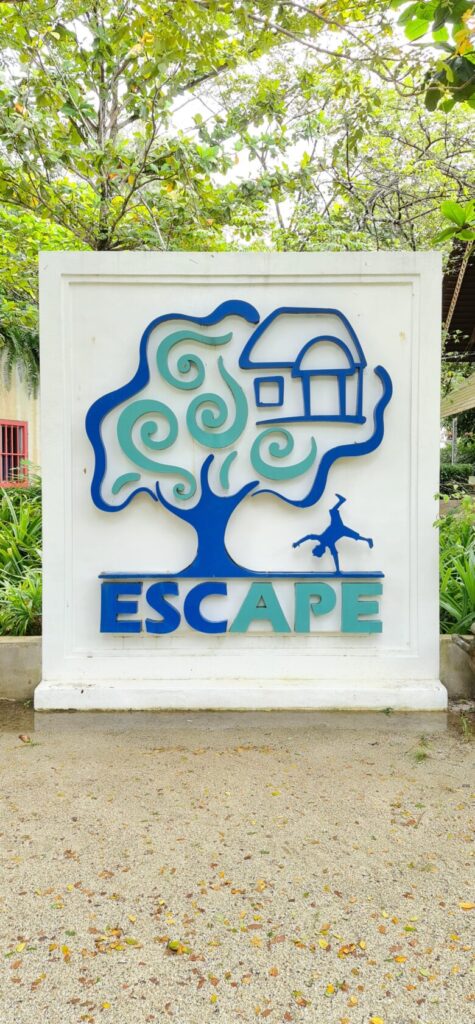 Point to tbe careful when enjoy at Penang Escape
Once you enter please go to the locker and store your stuff.
This theme park have 2 big area. Pool area and Forest area. Pool area will be open at 2pm so at first you can enjoy at forest area.
I will summarize the point to be careful.
If you have plan to go to pool bring bath towel
Worst case you can rent or purchase but need to wait at long queue
Pool area attraction is prohibit to use sandals
Forest area attraction ust wear the shoes
There is place to change your cloth so no need to wear the swimming wear at the beginning
Locker can use full day once the payment is done and anytime you can open/close
Place to eat inside is only A&W burger shop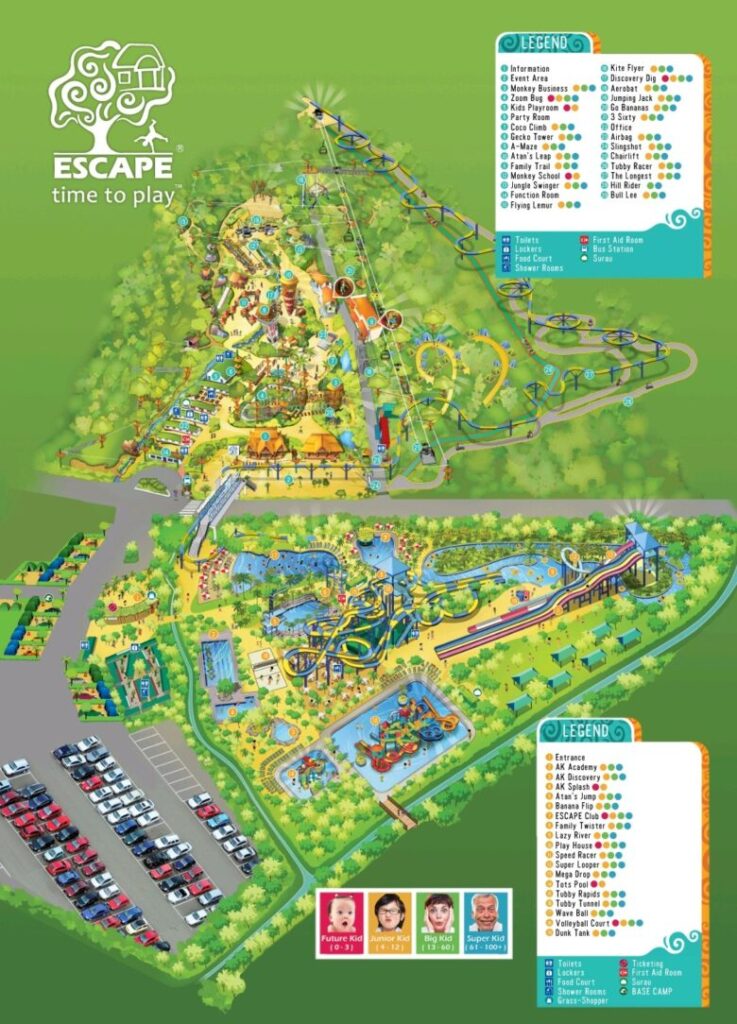 Not real bungy jump but scariness is real
At first I tried the bungy jump but actually it's not real bungy jump. The attraction name is Atan's Leap.
You have to take 1 step from the 20m height point at the top and then it become like bungy jump.
When you wait at the tip of the point your leg should be shaken.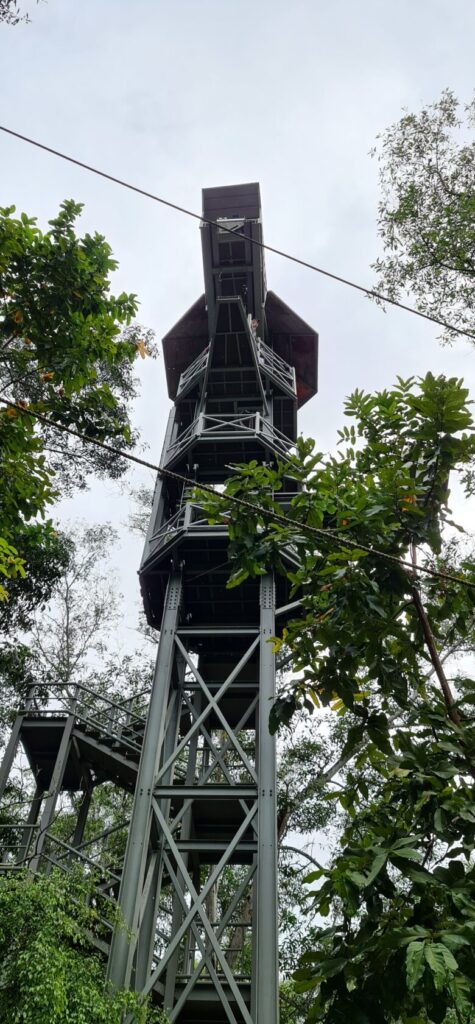 The jumping scene you can see at Youtube. So if free please check too.
Penang Life enjoy the day at Penang (ペナンライフ ペナンで満喫しよう)
The guide staff were able to speak some Japanese which made me relieved.
When you landing to the ground you will face quite big impact so make your body ready on it.
Other than this I wanted to join Kite Flyer & Jumping Jack but because of long queue and rotation speed was slow I give up to do.
From 1PM the longest water slider in the world "The Longest" will be open so I return to change to swimming wear.
But problem happened at the locker. It was unable to open the locker and huge amount was charged. Seems like other customer also having same issue so it was there system problem.
But don't worry. You can call the staff there to help open your locker. Around 12PM already locker was almost fully occupy so you'd better enter Penang Escape.
Challenge on the longest water slider in the world "The Longest"
The sales point of the themepark is the attraction name "The Longest" which is the longest water slider in the world.
You need to get the float in advance and go to the start point by the lift.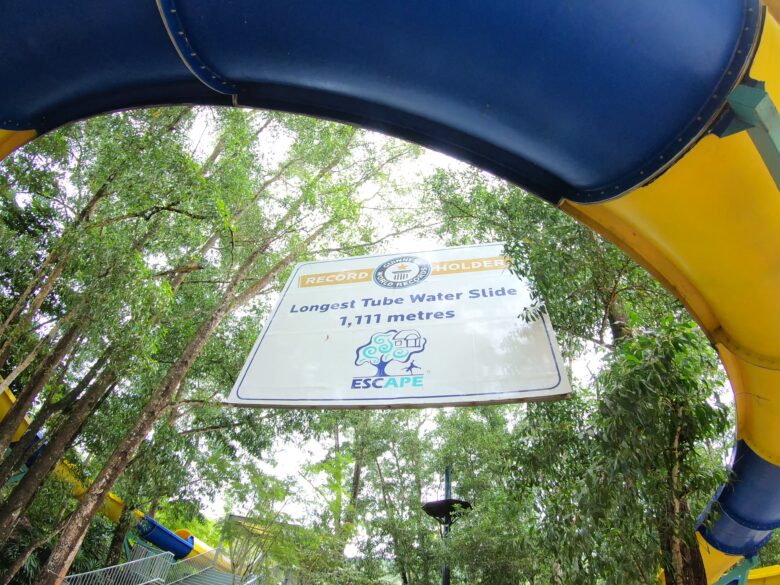 Length is 1,111m quite long and to reach to goal it took 3 minute.
I personally feel that other water slider in this themepart was more fun.
Maybe because of I was alone at that time but my next ground catch up and become as 3 people.
The only competition attraction in this theme park Speed Racer
It should be familar with other country pool but it's the attraction which is using the matt to slide.
Staff will give you a signal and then you start with your best timing.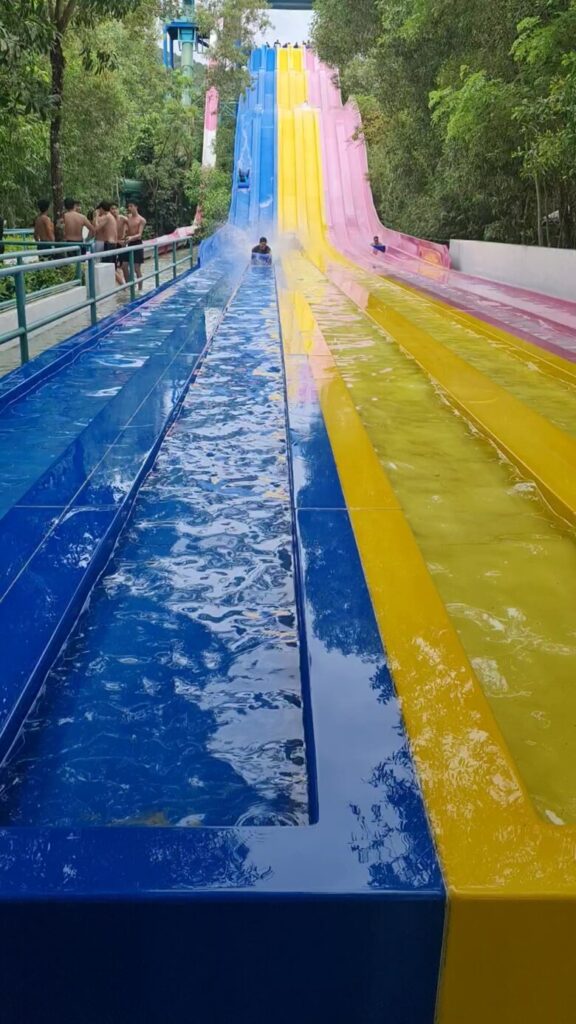 Well I was first out of 6 person.
Free hole pool version Super Looper
Next is the free hole pool version named Super Looper.
You will get inside the capsule. Once the staff confirm and ready you will drop down. I think this was the most scare attraction but enjoyed a lot.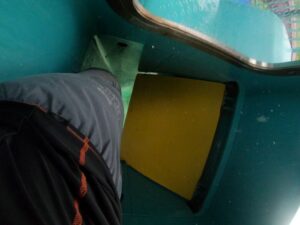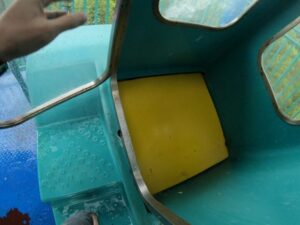 This one also uploaded at Youtube.
I think the video conveys a sense of nervousness, so please take a look.
There were also other attraction but it should be common like other pools. Which is also inside above link.
Actually I wanted to join more but unfortunately when I did Atan's Jump my leg cramped and my day was end.
Next title will be about the dinner at Penang.
Malaysia info#26 New Japanese style restaurant YARAKU
Malaysia info#28 Best seafood restautant in Penang Dehappy seafood