I will introduce the dinner place at Penang.
Due to Penang is island seafood is very popular and you can find many seafood restaurant in the city.
The restaurant I'm going to explain now is the place I went before several time and during this trip I also used.
Best seafood restaurant in Penang Dehappy seafood restaurant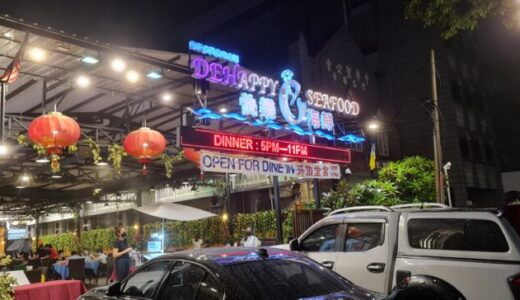 You can find many type of seafood restaurant in Penang.
Kuala Lumpur also have of course but to eat the fresh seafood is quite limited to find.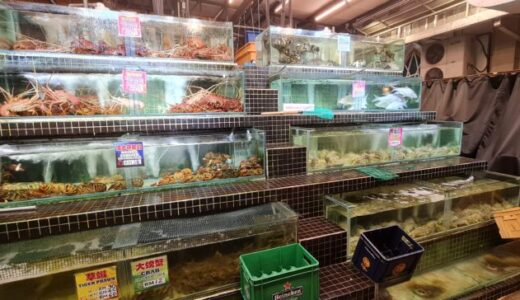 I also wanted to check whether this restaurant was still open or not since I came here was in the past. So it was good news for me to confirm that still this restaurant was opened.
I really like the lobster here. You can find the restaurant who serves lobster but eat lobster sashimi I never seen but this restaurant can do it for you.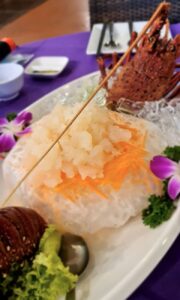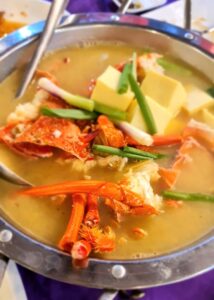 I choosed lobster size 850g from Australia. The price was 467.5RM (120USD).
If you order lobster sashimi they will make soup with the lobster shell which is very tasty with strong lobster flavor.
Soup is 20RM (5USD).
Other than that we order scallop & broccoli stir fried, Grouper fried with soy sause & shark fin soup.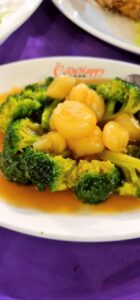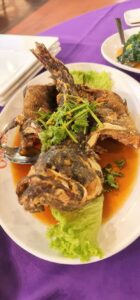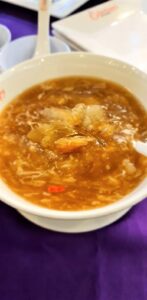 Each price is RM30 (5USD), RM104 (27USD) , RM60 (14USD).
Lobster sashimi is plumpy and very delicious and the soup also the lobster flavor was strong and nice.
Grouper size we select the small one so it was just enough ans soy sauce was good selection for this fish.
Total was around RM800 (210USD) but if you consider that more than hald is lobster so if you don't eat lobster here its more cheap. We ate with 3people.
In the internet review few people mention that they order the recommand food from the restaurant staff and it was so high price but you can request to choose small size and if you really don't want you can just say no need so they will not recommand.
During traveling it's quite normal to ask especially about the price in advance to avoid to make trouble.
All the food was delicious and we were all satify. Maybe it's bit expensive if compare with other's. But I think many customer is using this restaurant because its delicious.
This is my 3rd time to use this restuarant.
It's really my favorite seafood restaurant in Penang so if you plan to go Penang please try.
If I have chance next time I would try other fish and not to order lobster.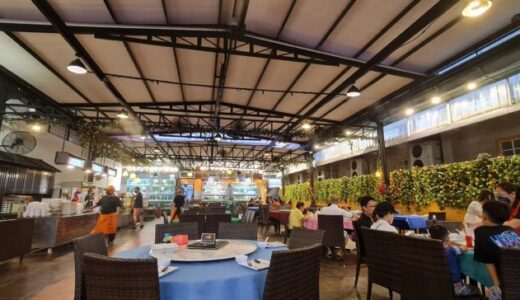 You can park in front of restaurant or at side of the road nearby but if there are no space, you can park at the red square area in below map.
But you need to pay in some amount.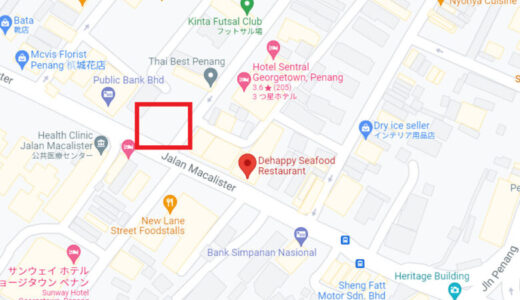 Address:58, Jalan Macalister, 10400 George Town, Pulau Pinang
Operation hour:17:00 ~ 23:00
TEL:+60124852388
For next article I will introduce the hotel (Blue Manison) I used for this trip.
Malaysia info#27 Other than world heritage Georgetown Penang have exciting place for fun
Malaysia info#29 Staying at World Heritage hotel Blue Mansion