Coffee is pf course but sweet drinks and chocolate is also very famous in Malaysia.
The first sweet drink I get is at Starbucks frappecino but I found more luxury flavor drink which is going to introduce today.
Molten Chocolate cafe
Molten Chocolate cafe is the cafe which is using Belgium chocolate.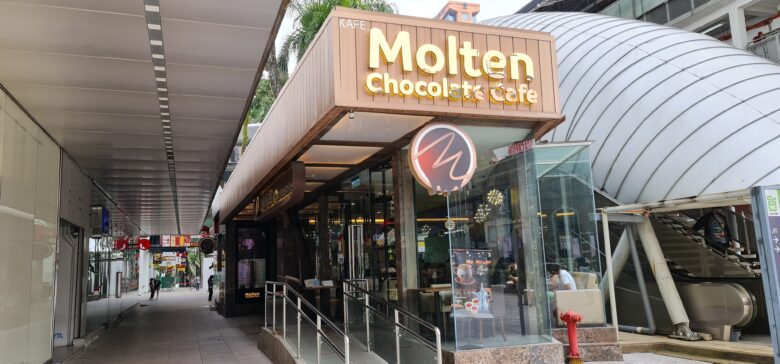 In menu there are crepe, waffle, brownies, churros and chocolate fondu. After eating sweets bitter taste coffee turkish coffee is also nice.
I order "Molten planet"RM23 (6USD) its chocolate drink.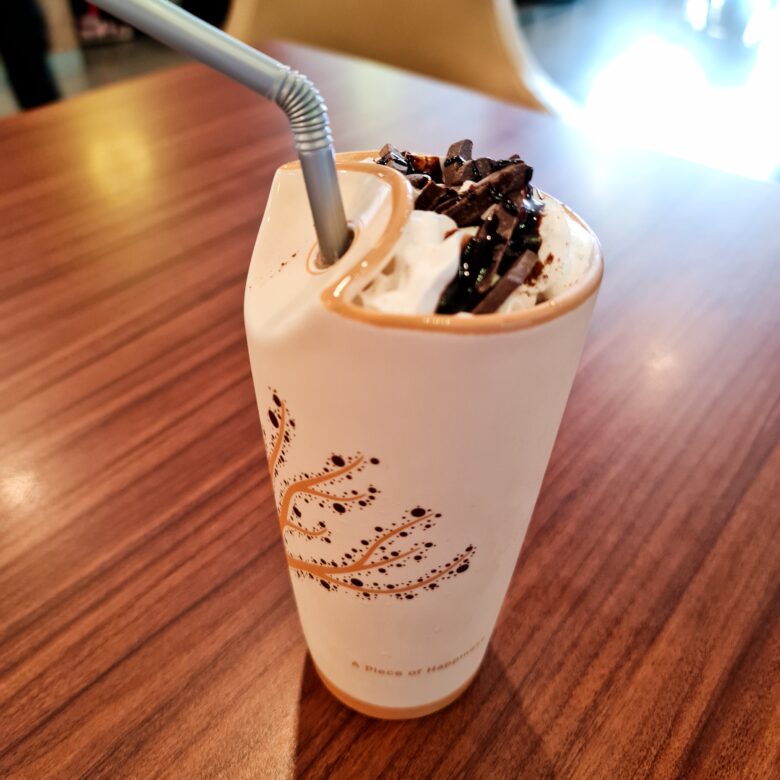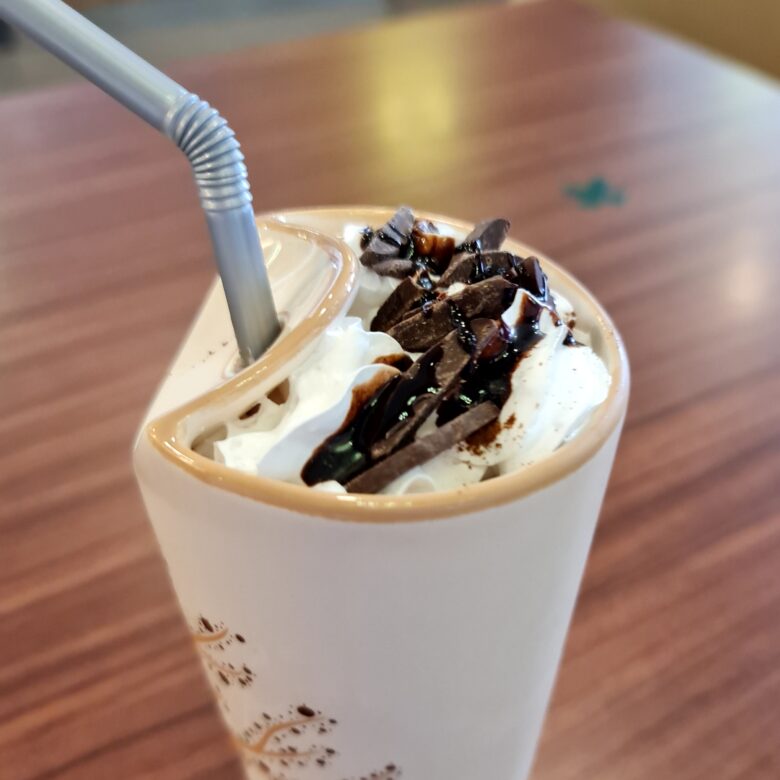 Using Belgium dark chocolate and white chocolate with icecream and shredded chocolate. Cannot see in the picture but some shredded chocolate is big size you cannot eat by straw so you should ask them to prvide the spoon as well.
Chocolate taset is bitter.
I forget to order turkish coffee. Turkish coffee is very bitter taste since using the skim of coffee.
If you are black coffee lover should be nice.
Cafe Info
Cafe is located at Bukit Bintang right in front of Lot10.
Address:Lot No. LTC/T3(A), Bintang Terrace,Lot10 Shopping Centre,50, Bukit Bintang St, Bukit Bintang
Operation hour:12:00PM ~ 12:00AM
TEL:+603-2110 1796
Malaysia info#20 (No.1 Malaysia cheese naan restaurant Ehsan's)
Malaysia info#22 Delicious sushi you can eat in Malaysia "Sushiya"