Malaysia is treasure of foods & cusuins.
Maybe because of Malaysia is mixed culture there are many cuisine such as Malay, Indian, Chinese, Japanese, Italian, French, Indonesian, Arabian, Brazilian & Spanish so many thing you can choose.
I found quite interesting and rare cuisine which is Kazakhstan cuisine.
Central Asia Kazakhstan cuisine Astana Restaurant
When my friend introduced that it was so surprise to hear and couldn't imagine what kind of food they were going to serve.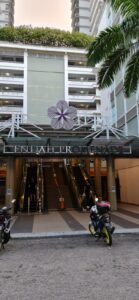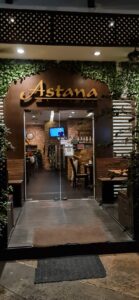 Above picture is the entrance for Astana restaurant but to reach there you need to use the escalator below the display "Endah Promenade" after go up turn right and continue straight so that you can reach "Astana Restaurant".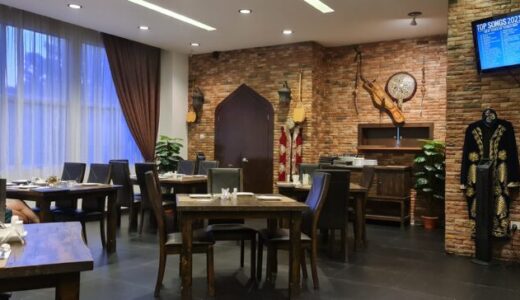 At the restaurant homepage it is introducing that serving Russian and Kazakhstan. I also find the Georgia cuisine inside the menu. Seems like serving most of Central Asia cuisine.
What imagine me about Russian is Borsch. So I didn't want miss this soup.
Ingredients is red radish, cabbage, potato, beef & few spices. Since I never eat this kind of soup so difficult for me to explain how it taste like. But it was plain taste and bit sour , all vegetables were well cooked and delicious , beef was cooked good and didn't have any issue totally I was satisfied of this soup. They serve with sour cream and if you use that the taste change but I like the original one. 1 soup is bit big so you'd better share so that you can enjoy other food more.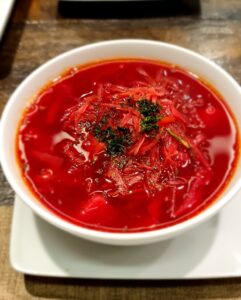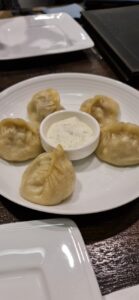 Next is Kazakhstan famous dishes Manty. Its using beef and onion. The size was little bit bigger than I expected but the taste was similar to my image of Japanese Gyoza the only difference was Gyoza is burning but Manty is like steam & boiled. Manty was also delicious.
Kazakhstan is also famous with using horse meet. But unfortunately today it was sold out so try the beef tongue. Its like Beef Tongue fried rice. Rice was same like it used in Arabic country which is long and thin but not dry like as expected. Beef tongue didn't have much flavor or taste which I know from Japan but if eat together with rice and vegetables it can taste good.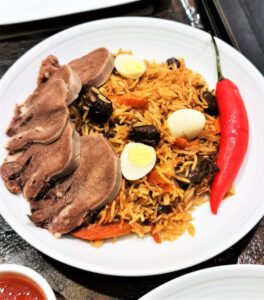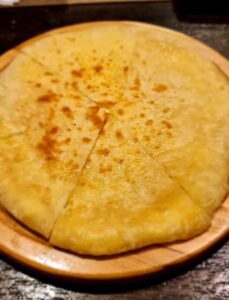 Next is the Georgia dishes pizza Khachapuri. Actually its more like cheese nan since we ordered a lot this made us very full even though the taste was good.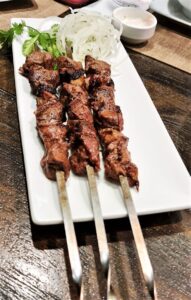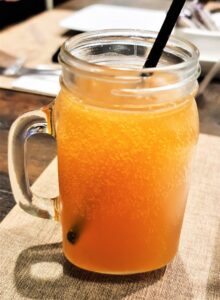 Finally we choose Kazakhstan satay (Shashylk) the meat flavor was strong and understand the reason why they serve with fresh onion. There were nice BBQ smell at outside of the restaurant so seems like they cooked at there. We eat chicken and you can also choose lamb there.
For drink we drink yeasted rye flour with sugar which is Kazakhstan drink Kvas. It was soda and even its not using alcohol it tasted a bit like beer haha. But in this restaurant they don't serve any alcohol.
Total price per person was around 50RM (13USD) each dished price was not so much high. In Malaysia many Russian region people is living and most of them including my friend also says that this restaurant flavor is good.
Please also try.
Restaurant Info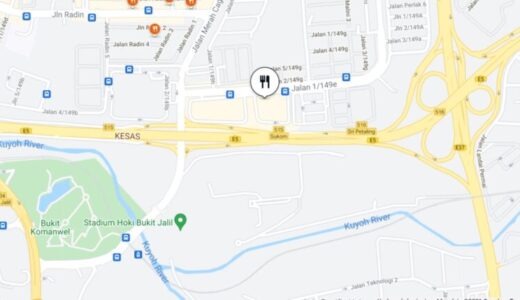 Restaurant Name: Astana Restaurant
Address:Jalan 3/149e, Taman Sri Endah, 57000 Kuala Lumpur, Wilayah Persekutuan Kuala Lumpur
Phone:+60 3-9054 3642
Next will revenge for horse meat.
Malaysia info#3 (Traditional Sanuki Udon Nikai)