Went to the 19th Suzuki Shoten.
During lock down I used here for take away so many time.
Maybe it's well known already but there restaurant sells Japanese rice and also they do rice cleaning.
Inside the restaurant there is small space to dine in.
The 19th Suzuki Shoten Japanese restaurant reveiw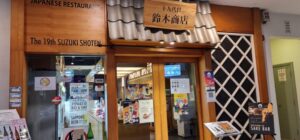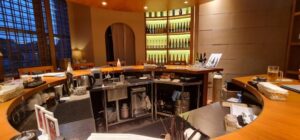 I went there for the first time after lock down is finished.
Normally I use during lunch since the lunch set is quite good price but today I went for dinner.
Japanese staff is also working but not as chef.
I ordered pork ginger steak and salmon marinade.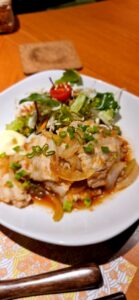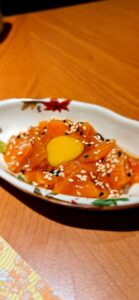 During lock down because of usage was low rice quality was very bad.
So I hope that is solved now but seems like this day it was using old rice so not good as I expected but the pork ginger steak was delicious.
Salmon marinade was also nice but since I'm really big fan to eat wagyu marinade it made me more demand to eat wagyu.
To whom likes the Mapo Tofu
Suzuki Shoten also serve Mapo Tofu but it's really spicy.
I feel it's using many spice and make storng spice and flavor so I cannot eat since too much for me.
But if you really like the spicy food you can satisfy.
Japanese rice they is not the non washable but you can buy the Japanese rice.
I'm not able to drink Japanese sake but this restaurant have several type of sake.
If you come during lunch time they will give you 1 drink service of sake.
The restaurant is located at Publika but in KLCC also have.
In Publika there are also other restaurant I intorduced before so please also check others.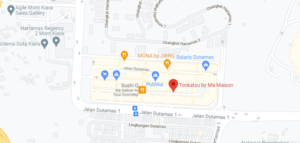 Address:A3-G2-6 Publika, No 1, Jalan Dutamas 1, Solaris Dutamas, 50480 Kuala Lumpur Kuala Lumpur
Operation hour:Lunch 11:30 ~ 14:30 , Dinner 17:00 ~ 21:00
TEL:+60 3-6211 4994
Malaysia info#36 Authentic delicious Vietnam cuisine to eat Sao Nam
Malaysia info#38 Cheap, Fast & delicious local noodle restaurant JOJO little kitchen