Der Backmeister is the bakery managed by German which is using German bread.
Many Europe people is using a lot so I guess that the taste is not so different from original one. I often used for brunch but after lock down it was my first time to visit.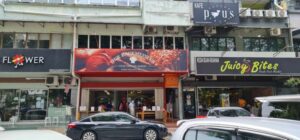 Offering authentic European bread German bakery Der Backmeister
Menu is like inside picture below.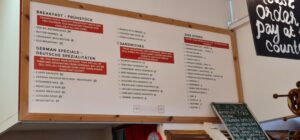 Most popular one is sandwiches you can choose the bread which you can see it right behind the casher.
This time I choosed from German specials since I always ordered sandwiches.
German sausage with bun Bratwurst, Italian Bresaola & German black coffee.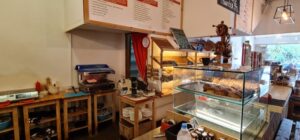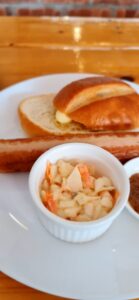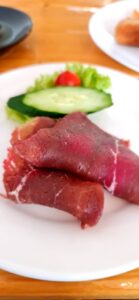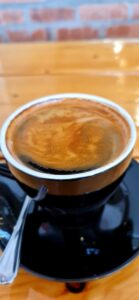 It was delicious but the volume of portion was smaller than expected so if you want to become full better to order sandwiches. Only 1pc German sausage was pity for me haha.
Italian Bresaola feeled like eating thick raw ham. And taste was more to salty which is my favorite type of ham.
Its nice to choose from several type of bread because in Japan you cannot choose so much its normally fixed. Please find your best bread and menu.
Bakery is also Halal so Muslim people can eat. When I went there few Muslim was eating too.
This time I went to TTDI.
Other than TTDI the bakery is located at Bangsar& Ampang.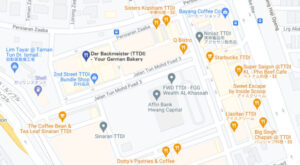 Address:40, Persiaran Zaaba, TTDI, 60000 Kuala Lumpur
Operation hour:Tuesday- Sunday 8am- 5pm (Monday is closed)
TEL:603-2856 0613
Malaysia info#23 mei by fat spoon Japanese inspired comfort food
Malaysia info#25 Best price Vietnamese restaurant Banh Mi Cafe