Updated info for entering Japan from 2022 August.
Unfortunately still foreigners cannot enter Japan but only via tour company you can enter.
From 7th Sep 2022 only specific people no more need to do PCR but fully vaccination is required.
This article is useful for the person who
Planning to go for business trip to Japan
has Japanese passport but English speaker
enter Japan by using tour package
Kuala Lumpur International Airport situation after COVID-19
On 2021 KLIA was like ghost town.
But on 2021 November Malaysia government had allowed the Malaysian to go abroad go the environment was improved and many shops before the immigration was opened.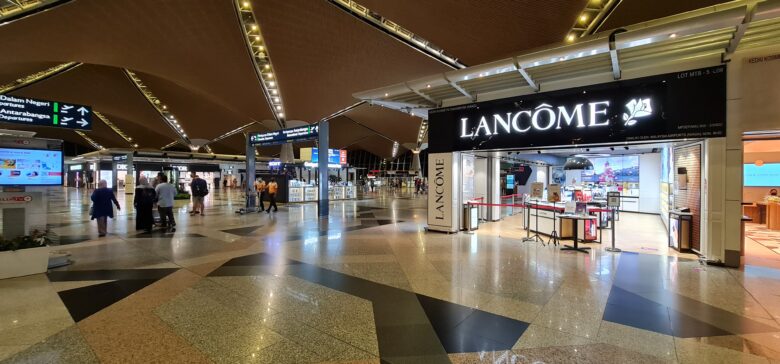 My most surprising news was Din Tai Fung was opened at the airport.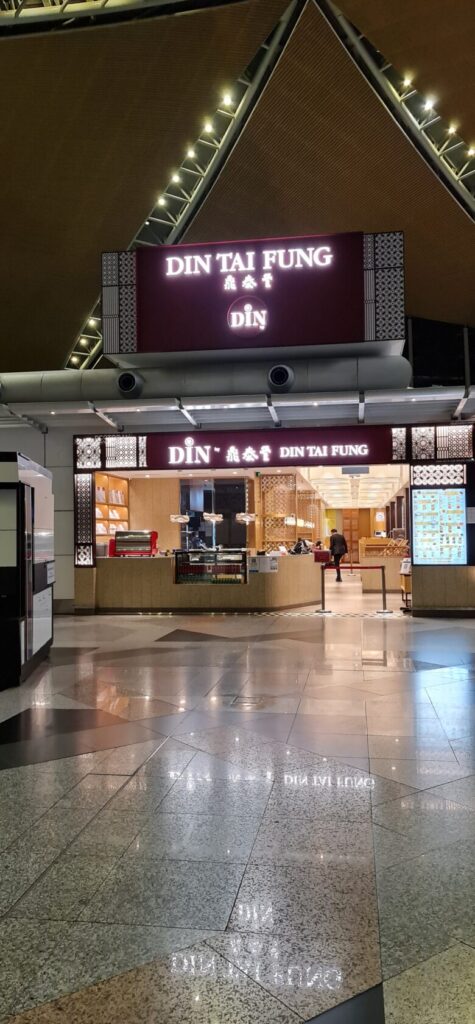 Because of this now you can eat your last soup dumpling before your depart from Malaysia. Seems like Kuala Lumpur international airport is the first airport who opened the Din Tai Fung at the airport and since it's pork free restaurant Muslim people can also dine in.
Din Tao Fung is very famous in Japan too. Previously I also wrote about Din Tai Fung which is also pork free Halal restaurant at KL Central station. If you are intrested please also reveiw.
KLIA Immigration situation
Next is about the KLIA immigration. Regret to inform that the lane for MM2H or working VISA people the auto gate was unable to use.
And the restaurant inside also not much was opened.
But I went there for the night flight so maybe during night not much restaurant or shop is not opened.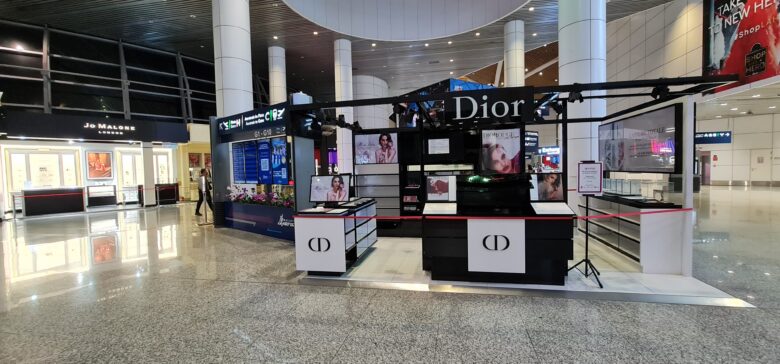 If you are going to eat dinner or meal before your departure maybe it's better that you eat before passing the immigration.
I'm frequent travel for Oneworld so able to use lounge but Oneworld lounge was not opened this time and able to use only the PLAZA Premium lounge.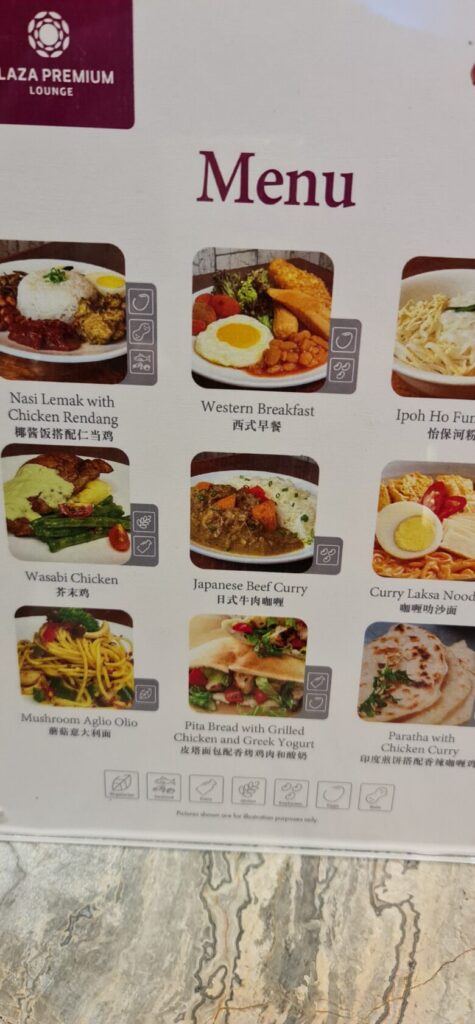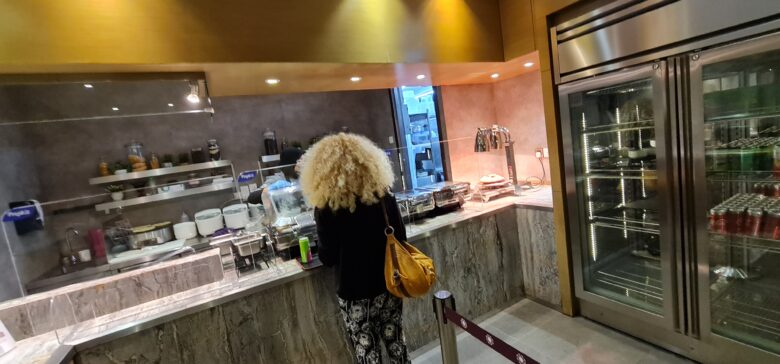 Lounge menu was already fixed and the staff was only able to prepare for customers. You need to order from the menu.
Normally this lounge is buffet style but I think it's COVID-19 SOP.
It's just little but spend time until the gate is open.
Not so many people was using the lounge maybe around 20 people.
You can also take shower so if you want please ask the staff there so that they will prepare for you.
Immigration procedure in Japan
When you enter to Japan there are several things you need to do in advance.
Install MySOS which is Japanese immigration application
Sign the contract which is given by staff at checkin counter or inside the aircraft
Submit via internet by answering to the questionaire
And other several documentation must write in advance (PCR result, vaccination info)

All people must perform PCR test before departure (72hours before) and submit the record. You may see for detail from below chart whether your country is Blue or yellow category.

For more detail or for accurate info please refer to official site.
Grouping of the country or region of your stay before arriving in Japan
Everything is submit in advance via MYSOS application and if everything is pass your display of MYSOS will turn green or blue which means approved. Yellow or red is not approved which means have possibility not to enter Japan.
All Japanese and foreigners must do the same thing.
Now it's very easy if your screen is green or blue.
You just show your screen and pass to immigration. But if yellow or red it will take more time because airport staff need to check detail.
Procedures during quarantine
Currently if you PCR result is negative, you just need to quarantine 3days only.
From next day you need to do below 3 items.
Report your health
Report your current location when MySOS send you the notice message
Pick up the phone call from MySOS when they send you the notice message
Report your health
You just need to report whether you have fever or not, or your family or others have fever or not by pressing YES / NO button.
If you forgot to do MySOS will send you the notice message to proceed.
Report your current location
MySOS will send you randomly to report your current location.
Once you receive the notice message you need to press report button within 5 minutes.
Even after 5 minutes please report.
Pick up the phone call
2 times per day or once per day MySOS will call you randomly.
First you will receive the notice message from MySOS that they will call you soon so after that once you get the call please pick up.
It's video call using AI system and it will detect your location.
If you couldn't pick up they will call you back after some hours later. So you will have another chance.
1day I was late in reporting my current location, so the message "You are away from the registered waiting area. Please hurry back to the waiting area" appeared on the screen.
Even I pressed "report my location" within 5 minutes from the next day, the condition continued for several days, but it returned to normal without any notice.
If you do not report at all, another warning message will be sent, so even if you receive the above message, it seems that there is no problem if you continue to respond.
I was worried, so I called the Immigration Center all day, but I never success to reach to the staff there to ask about this problem so no meaning to call Immigration Center.
Summary
At KLIA Din Tai Fung every body's favorite restaurant was opened
Prepare and do all the things before arriving Japan
Install MySOS in advance
Follow procedure during the quarantine
Let's follow the rule properly and enter to Japan. Even from Malaysia, USA, Europe, India or whereever what to do is all same.
During immigration at every process they will ask same question and you will feel wasting time but every body is doing best so be patient. Nothing goes good when you are angry.
Hope this pandemic will finish and can be able to travel around the world again.
I also wrote about the method to purchase the flights ticket cheaply. If you only have 1 option to purchase the flights ticket why not just try the new way.
Previously I only used Expedia to buy flight ticket from Malaysia to Japan but when I used skyscanner I was able to find cheaper flights ticket which was around 50 USD.