I stayed at Yufuin hostel during my visit at Yufuin Oita prefecture.
But there some point that I was looking which is as per below
Have private open bath inside the room
Breakfast and dinner is combine in the hostel plan
Surrounding is quiet
This info will be benefit for the person is looking for hostel in Yufuin or looking for private open bath.
Yufuin onsen hostel "Wazanho"
This time I stayed at "Yufuin Tabian Wazanho".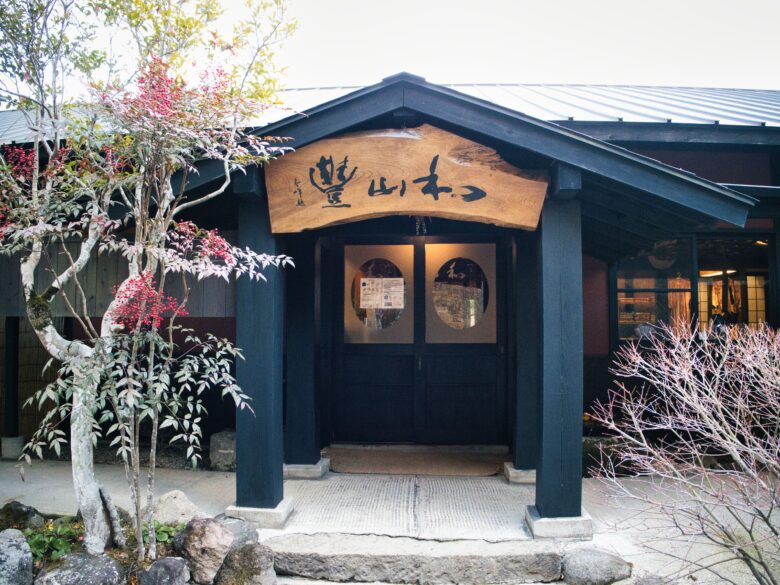 Guest room has 2 room one is Japanese style 12.96m2 and another is Europe style 12.96m2. My room name was skyriver.
We stay there with 4 adults and the room size was enough but toilet was only 1 so that was a bit inconvenient.
Actually not a big issue since almost everything was satisfy at this hostel.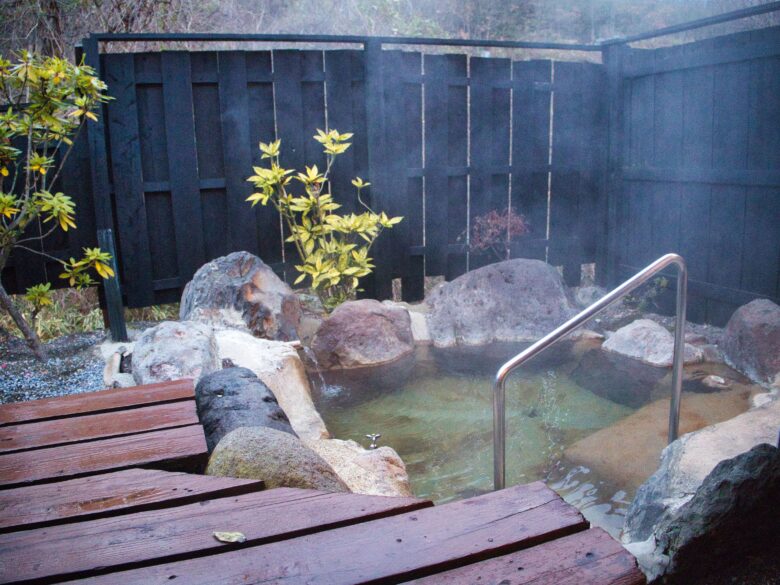 Open bath was right next to our room and also easy to access from inner bath tub. The size was open bath was enough for 2 adult at the same time. The water temperature was also just nice.
For the room inside the website it is shown that you can select Japanese + Europe or Japanese + Japanese but the size is no difference. Just at the Europe room there are using bed.
Japanese room is using "futon" during check in hostel staff will ask you when to take dinner. They will prepare the futon when we are eating dinner at hostel cafeteria.
Since we stayed there by 4 people and our plan was including breakfast and dinner the price was 20,000 yen (200 USD) per person.
Just for your info but without the breakfast and dinner it's around 15,000 yen (150 USD). But if you consider the price difference is only 5,000 yen it's so cheap because the breakfast and dinner at Wazanho was very delicious.
For more detail please check the official website.
To be honest in Yufuin there are several hostel which has private open air bath but most of the hostel is more higher price. Of course it depends on how many people will stay but Wazanho cost performance is very very big.
Address:388-1 Yufuincho Kawakami, Yufu, Oita 879-5102, Japan
TEL:0977-28-8805
Check in & check out time: check in 3:00 pm , check out 10:00 am
It's 7 min drive from Yufuin station but around the hostel not restaurant is available so you should eat at hostel since it's very delicious.
Below is the dinner and so many menu was served.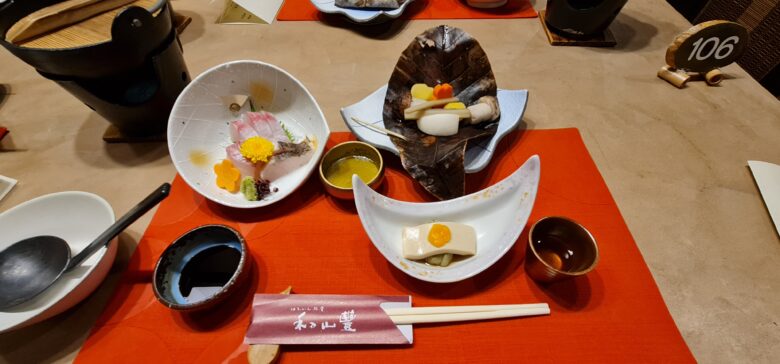 Sashimi and vegetables from Yufuin. The menu was 15 dishes including the plum wine as welcome drink.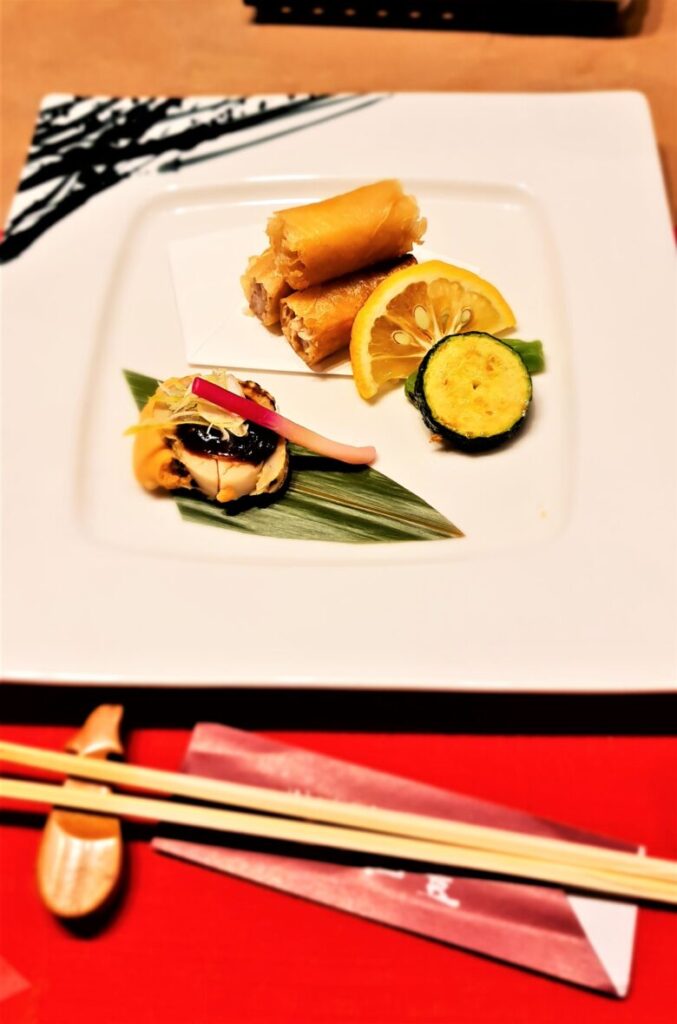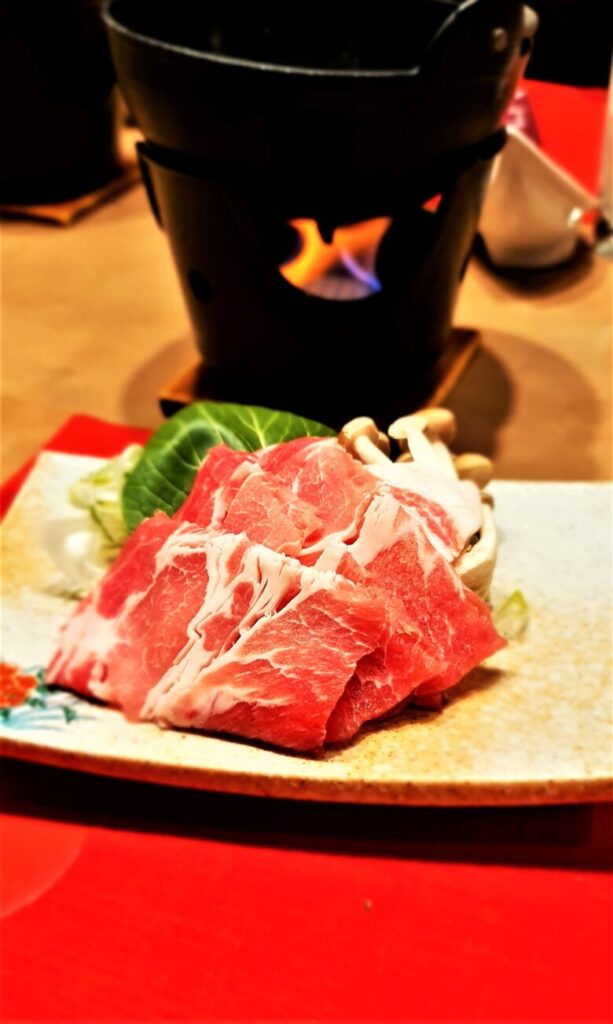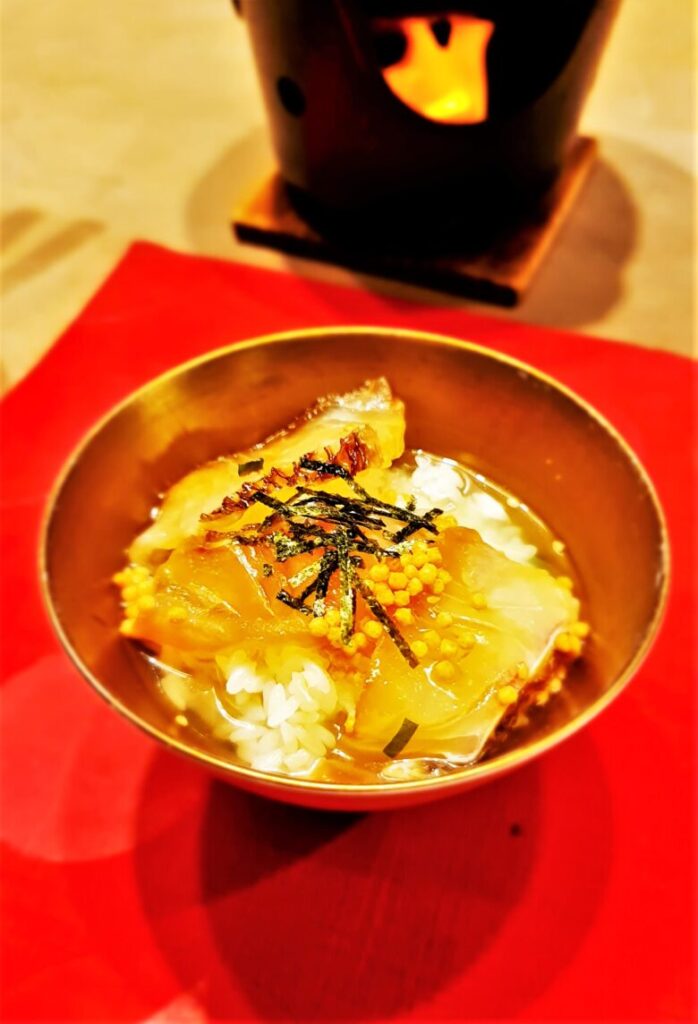 All dishes was hot enough so it was good for cold winter.
The fruits look like lemon is named "cabos" it's sour but have sweet taste. This cabos was often used when eating at Kyushu.
I really loved this fruits cabos since it can make fresh too.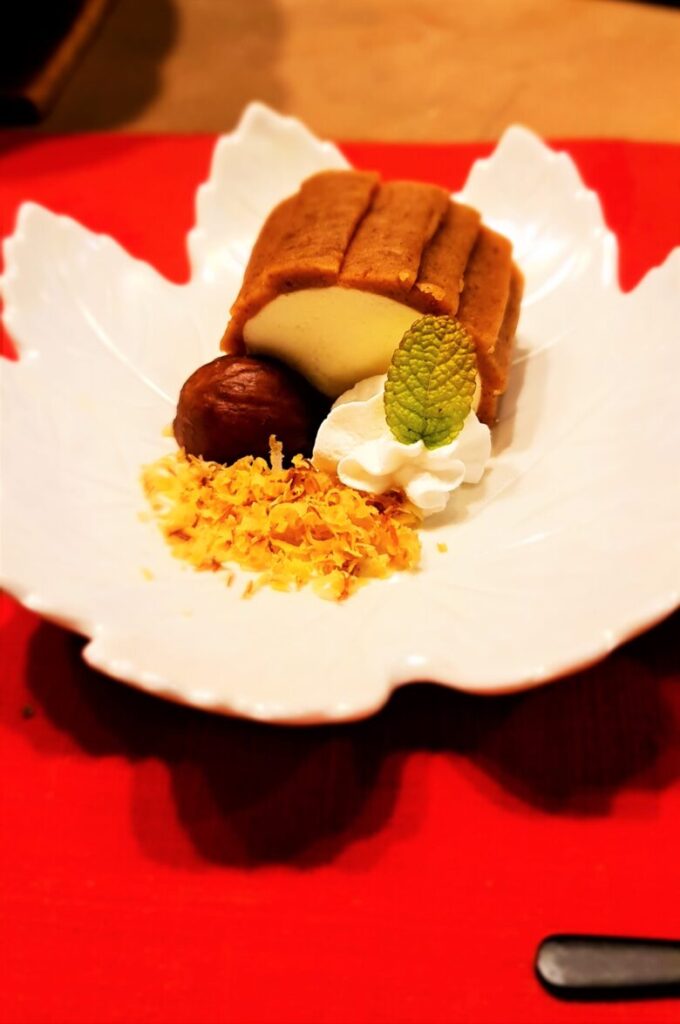 Dessert is house made Mont blanc cake.
For myself Mont blanc cake is not my favorite cake because at last it makes me boring to eat and it also took away all the water inside my mouth and make it dry. But this one was totally different from what I ate in my life. I wish theres a shop who sell this Mont blanc cake…
The next photo is breakfast.
Breakfast time also need to inform in advance so please inform to the staff when you finish your dinner.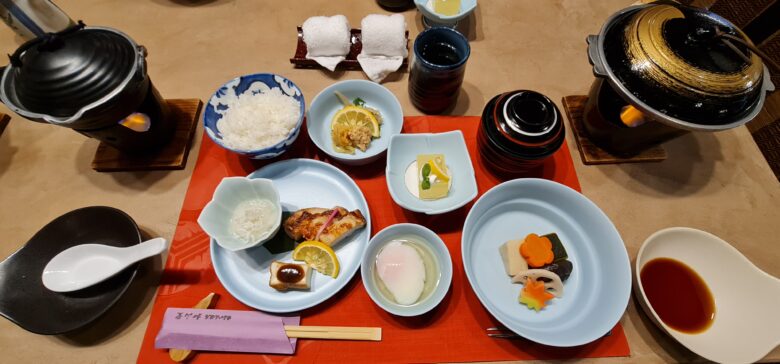 Well I think most people want to eat the meal in right condition. This time we went to Kurokawa Onsen again and also stay at the same Hostel "Hozantei" but there dinner and breakfast was dissappointed.
But the guest room and private open air bath was amazing. Much more better than Wazanho.
2020 atricle is highlighted in below. If you only focus on the private open air bath definitely Hozantei is best.
Kumamoto Onsen trip#4 recommand to stay in Kurokawa onsen "Hozantei"
Private open air bath is nice but also the public open air bath is nice.
After dinner or the early morning there are nobody so you can use like private. It's really recommand on this time especailly during current situation to avoid the crowd area.
Maybe it's dark but you can see that the bath is big.
Just the place to wash body was so cold since it was using 1 plate to divide but no meaning to block the wind. So when the strong wind blow you will be freezen.
This bath water was quite hot so several time I did in & out.
In front of the entrance of public bath you can get the free drink of soda. Marble is inside so you need some technique to drink the whole soda inside. After taking bath it's really nice to have this.
Summary
If looking for good cost performance with private open air bath Wazanho is best
You should take plan including breakfast and dinner since it's really delicious and cheap
After using public bath should try Japanese old style soda
The place well known as Onsen city Yufuin and Beppu is quite close each other.
It's around 35 minutes by car. If you have time you should try to go to Beppu Jigoku round trip. Among the way to Beppu is also nice. In belw article introducing and sharing how to manage good sightseeing at Beppu jigoku round trip.