It was my first time to visit Oita but had some enough time I decide to go to Oita marine Palace aquarium "Umitamago".
If you have a time after visiting to Yufuin onsen, Beppu onsen & Beppu jigoku trip which is the famous sightseeing place in Oit, why not consider to go to Oita aquarium.
Honestly I really like aquarium but will report the countryside aquarium was nice or not in this article.
If you are intrested to aquarium or looking for some place to sightseeing in Oita this can be helpful for you.
Umitamago is what kind of aquarium?
On 1964 it has open as Oita ecology aquarium marine palace and on 2004 it reborn at Oita marine palace aquqrium Umitamago.
It is located along the Beppu by and the aquarium concept is "the aquarium to become friendly with animals". Base on the info given by the aquarium there they are doing several events and show so you can describe that they are following thier nice concept.
Umitamago highlight part for me was sea animal show which is famous of Walrus. But other than that they also have event so called backyard tour which is rare event. The contents of backyard is how they treat or train the animals there and go closely to them.
From big fish to small fish, Saltwater fish, freshwater fish, tropical fish, deep-sea fish maybe you can find a new findings.
Umitamago entrance ticket can get little discount if you want. Will introduce after this.
Umitamago entrance ticker info
You can purchase the ticket once you arrive there. And the price will be below
| | | |
| --- | --- | --- |
| Adult | Child(6years to 15 years) | Baby(above 4 years) |
| 2,300 yen (23 USD) | 1,150 yen (11 USD) | 750 yen (7 USD) |
Umitanago entrance ticket fee
Below 3 years old is free.
From below link adult can get 100 yen (1 USD) discount. Please use if you want.
Oita sightseeing spot Umitamago dicsount ticket
Umitamago funny show
At Umitamago they have several show. This show should be the good point of Umitamago.
Please check the detail on below official site to check what kind of show they have and what time to start.
The show which I saw was
It helds at the sea animal area which is outside and you can see Walrus, Steller sea lion & pelican show.
This Umitama performance show was highlighted by several TV in Japan.
Steller sea lion feeding is amazing the staff throw the fish from 20m away from Steller sea lion and he will catch it.
At the end there is a service for the audience to throw the fish to Steller sea lion.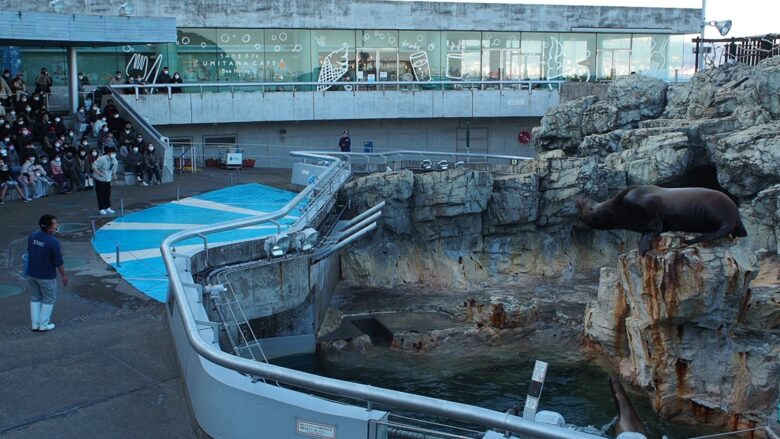 At Walrus show Walrus will do several performance and make us laughing.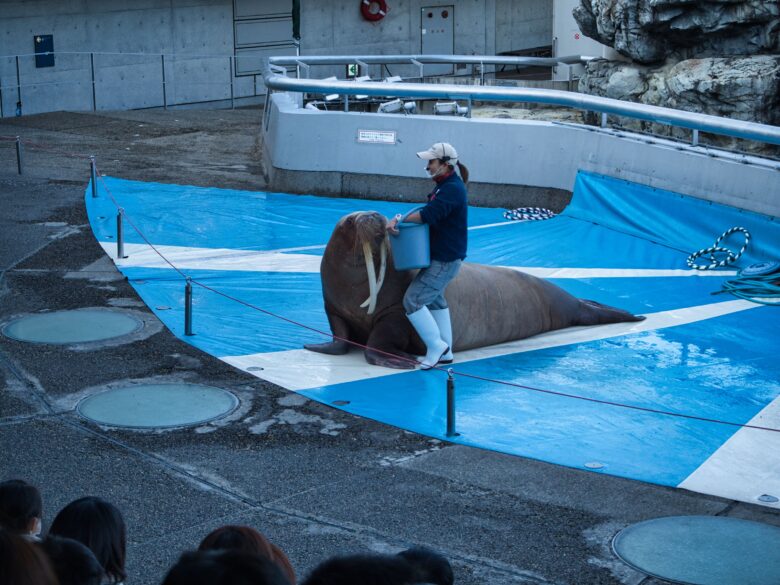 In the afternoon 3pm after Umita performance is done feeding time at giant circular tank at marmade hole will be held. It's quite near from the sea animal area.
While diver is feeding the staff will also explain about each fish.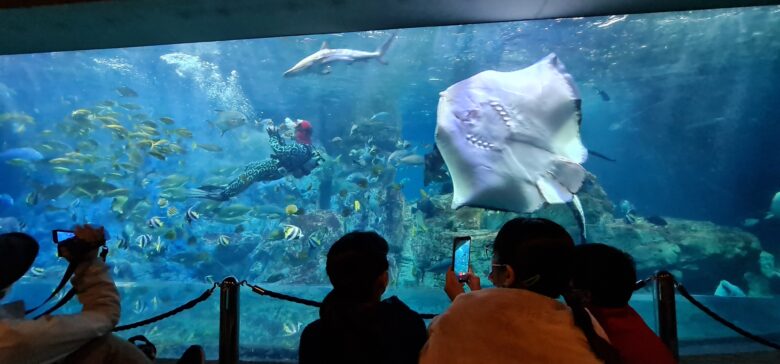 In side the circular tank there are also shark and manta but they live friendly together. There is a reason why they can live inside together there.
Diver custume is special used for new year season.
At wonder zone you can Spotted garden eel. In Japan we call "chin anago".
The word "chin" is coming from the dog species "chin" and the face is similar to the dog so that's why in Japan we call chin anago. In Japanese chin also have meaning of rare so I thought this was the origin.
In Umitamago there are 2 type of Spotted garden eel 1 is the original one and another is Splendid Garden Eel.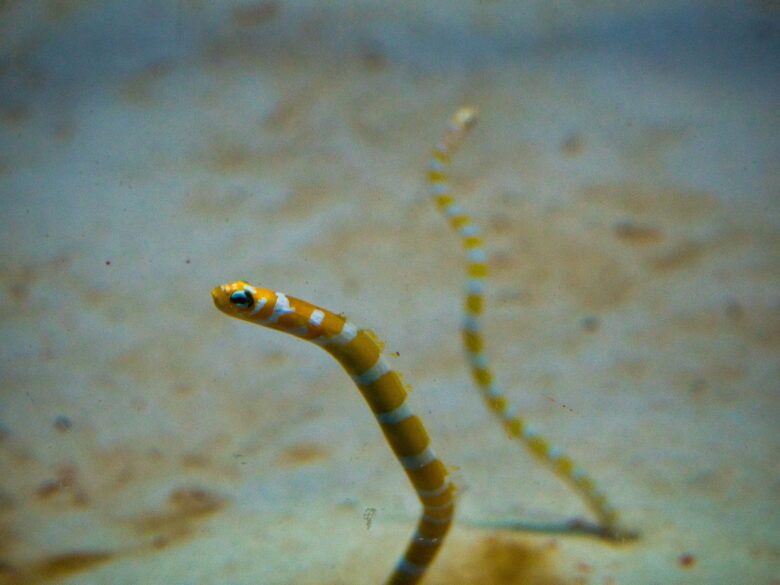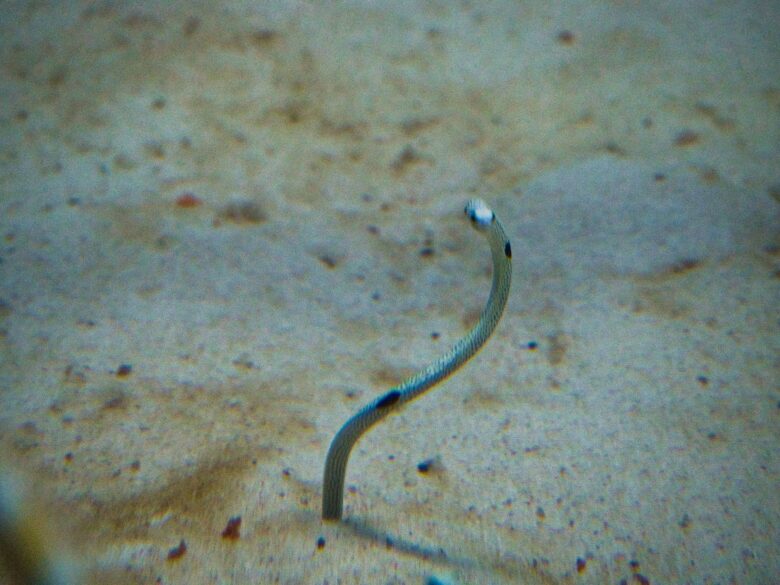 They are always waving so the it was difficult to set the camera focus.
At ocean zone there is Umitama hole which you can see the giant circular tank from inner side.
During the show at giant circular tank some fish were not able to see but at here you can see them much more closer.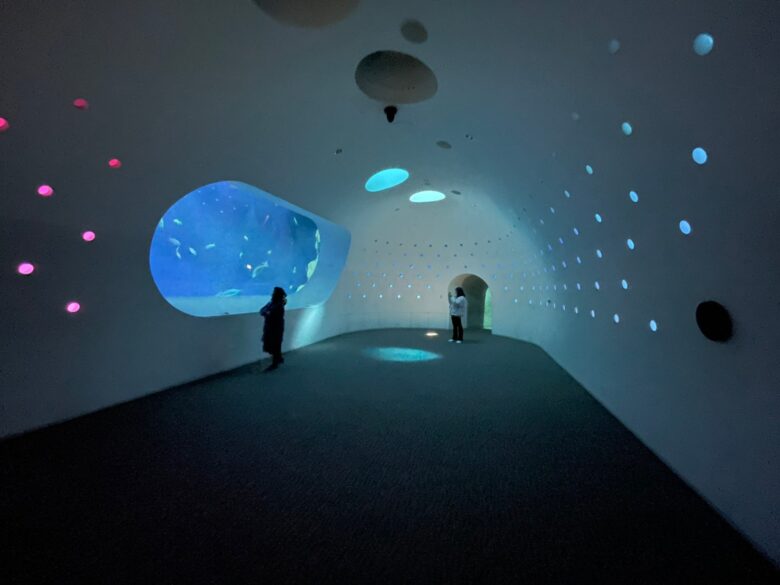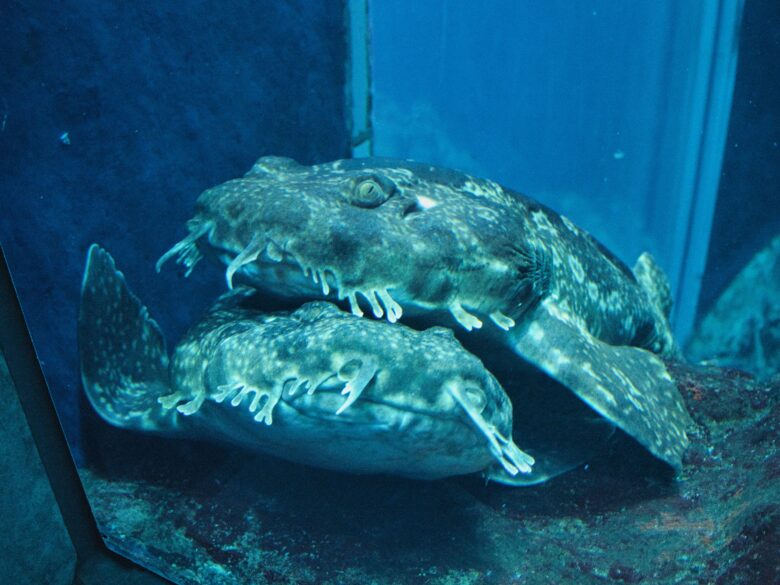 The design of Umitama hole is like submarine and very cool.
Like the environment there can describe the fansy movie theater and feel like the time at there is running very slowly. I didn't get bored even just standing and looking around there.
After this is deep sea area, boreal zone which you can see the sea lion & the place to see dolphins.
Maybe because that I was there at the end of the operation time, I was able to see the fur seal walking around with audience.
I met at boreal zone and sea lion was also looking at fur seal.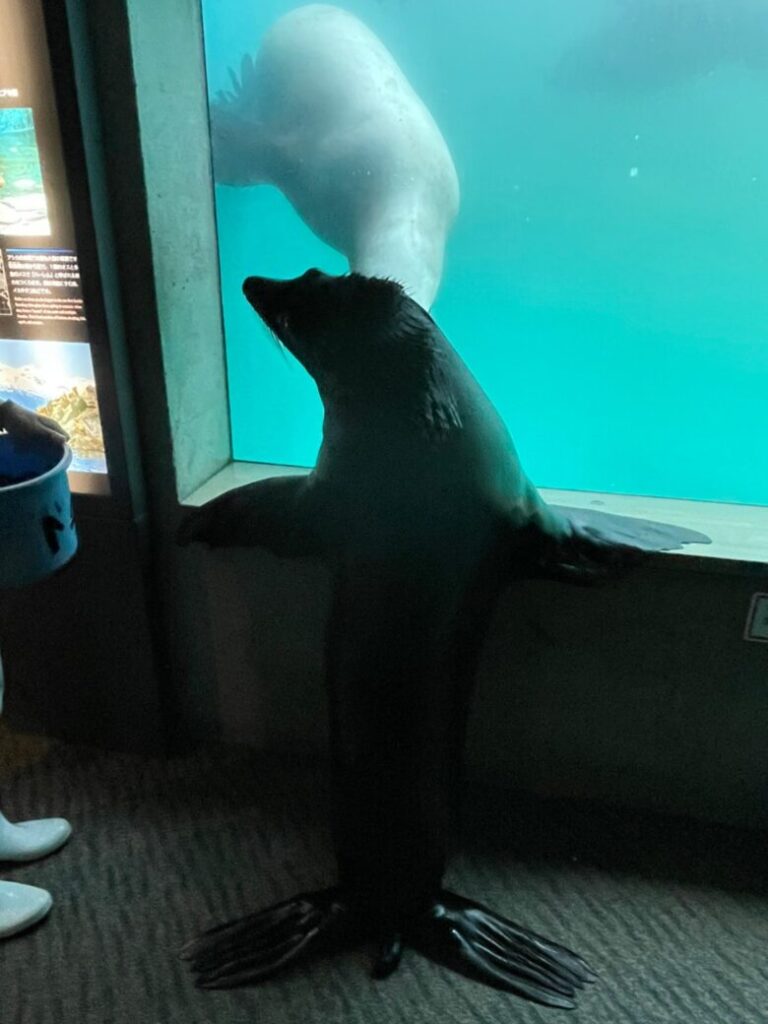 Last part is souvenier shop but I also met fur seal at here too.
Firstly I wonder what was the black thing which was pass over behind.
They walk quite fast even on the land.
Next to the aquarium the Takasakiyama natural park is located.
There are plenty of monkey there so whole they you can enjoy at both place.
Even half day in Umitamago was very fun for me.
Summary
If you go to Umitamago purchase the web ticket for discount price
The steller sea lion fish catch is worth to see at Umitama performance
If lucky you can meet fur seal walking around inside
I recommand to go to Umitamago for Oita sightseeing spot.
Firstly I didn't expected too much but finally I was satisfy of the contents there.
At Oita I went to Beppu jigoku (hell) trip. The information is lastest 2022 and sharing the nice view of jigoku area.
Please review from below link.