After I become older I get intrested in power spot and visiting to temples and shrine.
Or maybe due to long stay in Malaysia made myself to understand well about Japanese culture.
During my first trip to Oita prefecture I also went to the power spot which is becoming popular recently as Yufuin power spot "Unaguhime temple".
This temple is called Unaguhime, Unagihime, Unakihime and seems like several pattern to call but I feel Ugagihime is nice after checking the origin of the name.
Ugaguhime teh person who is said that made Yufuin basin
 Unaguhime was the past enshrined deity at this temple and currently called rokushogu due to have 6 enshrined deity which is
国常立尊 (Kunitokotachi no mikoto)
国狭槌尊 (Kunisatsuchi no mikoto)
彦火火出見尊 (Hikohohodemi no mikoto)
彦波瀲武鸕鷀草葺不合尊 (Hikonagi Satakeugayafukiaezu no mikoto)
神倭磐余彦尊 (Kamuyamatoiwarehikonomi no mikoto、First Japanese emperror Shinbu)
神渟名川耳尊 (Kamununakawamimi no mikoto、2nd Japanese emperror Suigen)
Unaguhime temple is currently becoming popular as power spot at Yufuin. But actually this temple have very old history and local people also managing very nicely.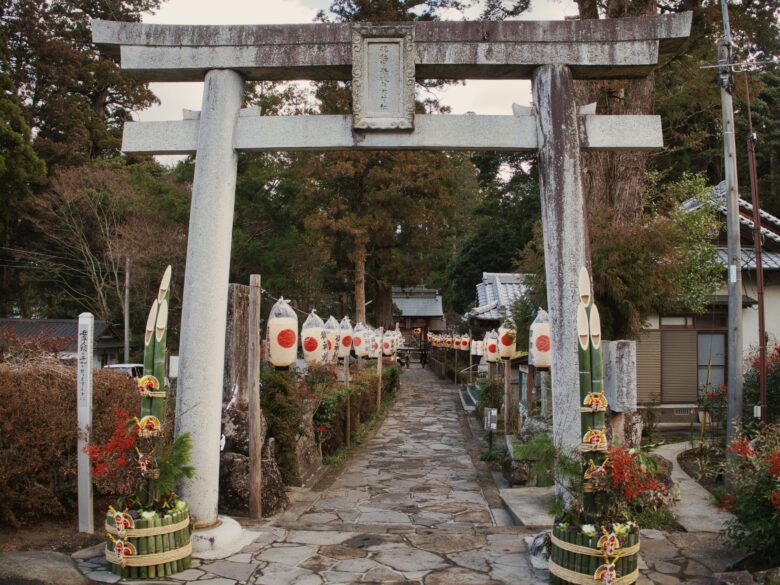 The name of the temple Unaguhime is coming from the Japanese word "unagu" which is descriding comma-shaped-bead necklace. "hime" means princess and there are legend that Unaguhime is the princess who used the necklace and become as god and that is why this temple is called Unaguhime temple. Another is the lake enshrined deity was eel (unagi) so that's why name is Unagu temple.
About Unaguhime

Regarding this Unaghime, there is a legend that the Yufuin Basin was a lake in ancient times (Kesaku Legend). In this, Unaghime, the god of Mt. Yufu, saw the lake spreading in front of here and ordered a powerful big man to kick the shore. It is said that the lake where the water drained as a result of the man kicking and it became a basin, and the current Oita River began to flow through the trace. The big man is said to have been named "Michinoomi-no-Mikoto" and is still enshrined in the current shrine. There is also a report that the dry residue of the lake became Lake Kinrin. However, the truth of the lake legend has not been clarified archaeologically and geologically because earthenware was excavated from the bottom of the basin. As folklore evidence, there is a theory that Unaghime is "Hayatsuhime" (origin of Hayami-gun), which can be seen in "Bungo Kokudoki", and that the Himehiko system is pointed out.

On the other hand, based on the tradition that the Yufuin Basin used to be a lake, it is speculated that it began with the enshrining of eels as spirits and later learned from the god of Mt. Yufu.

宇奈岐日女神社(Unaguhime temple) Wikidepia
Precients entrance
From torii you can see the lantern is set along the approach to the shrine.
Maybe night view is really nice.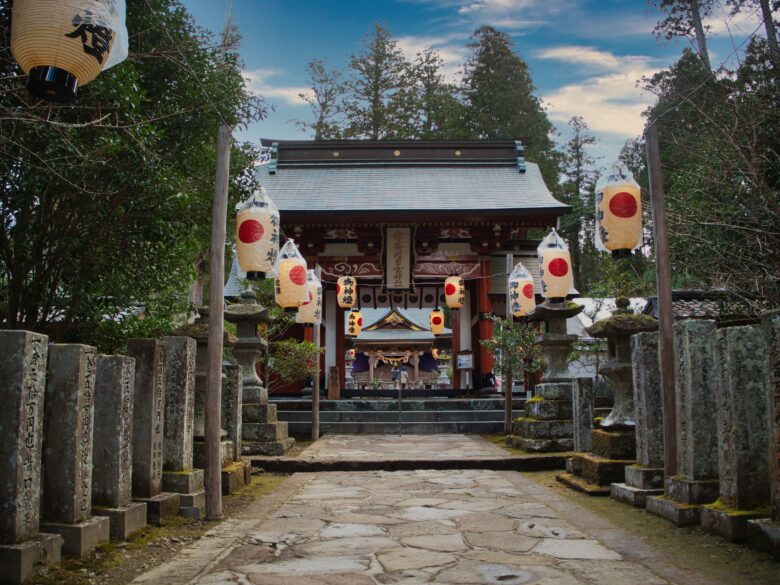 Main shrine & worship hall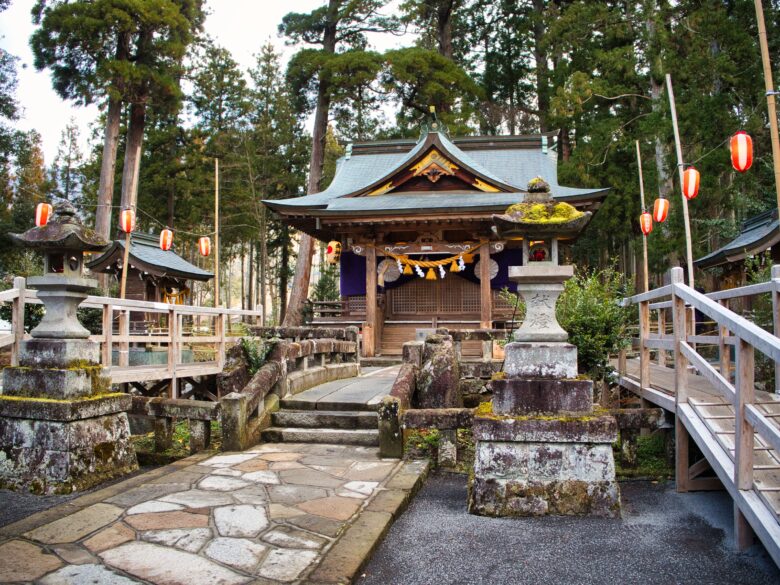 After passing Shinto gate you ca see the shrine which is maintained very well and you can notice that it's very important place for local people in Yufuin.
On the right side of worship hall you can see Itsukushimasha and on the left side is Keinaisha and both of it can reach by using sacred bridge.
There is also a mysterious structure that connects each island to each shrine.
On the right side you can see huge stump.
This huge stump is due to the damage of typhoon on 1991. I thought this huge stump can make luck and strength for leg for all stump I touched.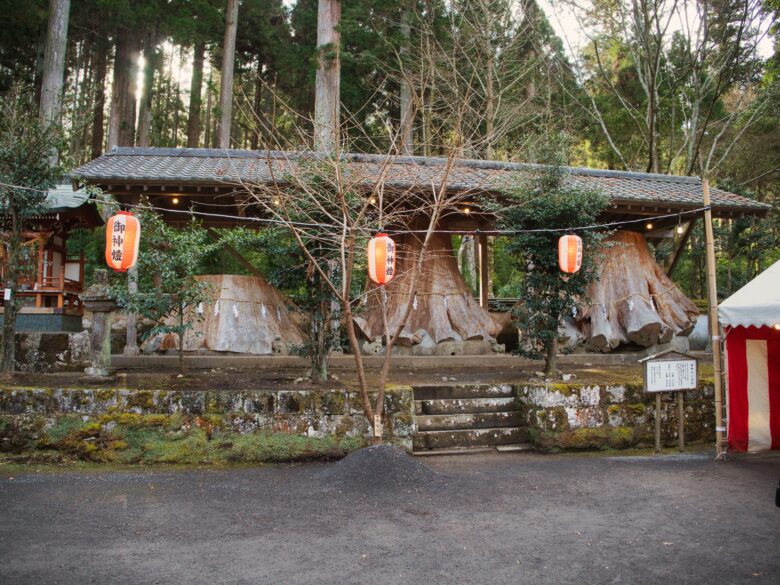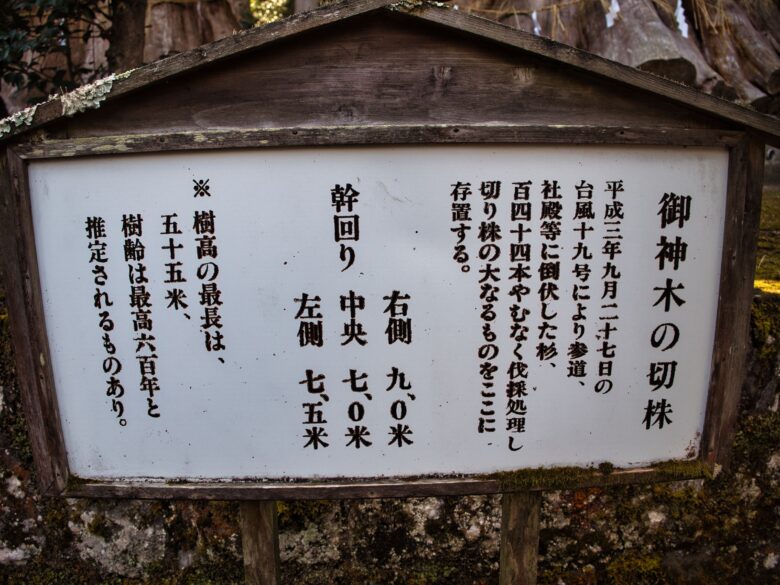 On the left side of stump there is small temple.
Unaguhime temple basic info
Address:2220 Yufuincho Kawakami, Yufu, Oita 879-5102, Japan
Parking is free it's right next to the temple.
It's power spot for marriage. I thought for health.
I had introduced about my best Yufin hostel. If you are looking for private open air bath & delicious hostel food definitely this hostel will be nice. After public open air bath there are service for free soda. Why not to try this soda which is very old style to drink in Japan.
Best private hot spring in Oita Prefecture Yufuin
Around Yufuin there are several place to see which is very near from the city. You can enjoy the nice panorama view of Yufuin and nature.