I went to same hotel in Kurokawa which I visited on 2020 "Hozantei".
I couldn't forget especially the private open bath there.
The guest room and private bath was impossible for me to forget.
In some of the website of Onsen also nominate Hozantei as 1 of the best hotel in Kurokawa onsen.
I came back to experience that excitement again.
I wrote Hozantei in 2020 too so please check since the each guest room detail is mentioned there.
Kumamoto Onsen trip#4 recommand to stay in Kurokawa onsen "Hozantei"
Special room "Akebi" was awesome
I went to Yufuin and next day to Kurokawa during my trip. Yufuin hotel "Wazanho" was also very good but the guest room space was bit small for 4 adults. But "Wazanho" was also very nice to stay. If you are interested please also refer below article.
Best private hot spring in Oita Prefecture Yufuin
Special room "Akebi" info
This time I used the Hozantei special room named "akebi". Last time was delux room "yamafuji".
I heard that special room was big but it was bigger than I expected. The 2 room size wer 18m2 but it was bigger than 18m2 actually.
Each room also has the balcony.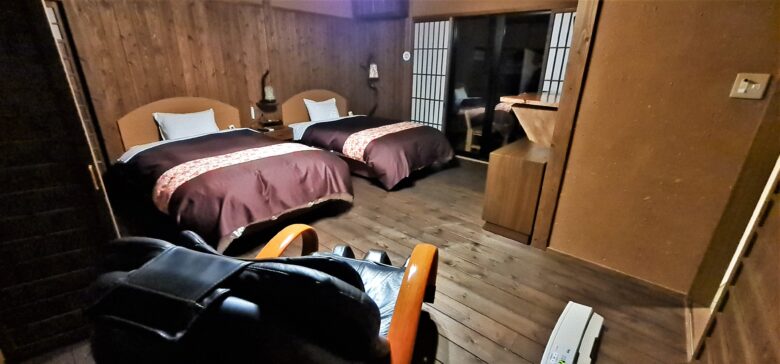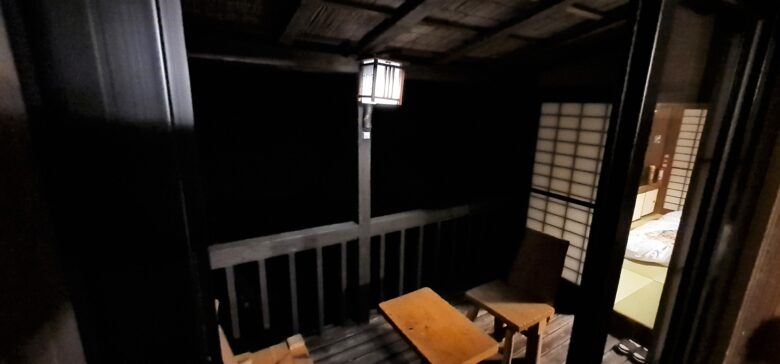 Price was 300 USD per person but if just 2 person it will be more expensive
Inn of source Hozantei guest room info
Both has Japanese type room and europe style which is 18m2 size with balcony, inner bath tab and private open air bath tab. Private open air bath tab can be use for 2 – 3 people ar once. So it's quite big for private bath.
The dining area is bit far which took 3-5 minutes but the special room concept is "the environment which doesn't interffer by others"
Truly you can have special, quiet time with your family or important person. The private open air bath size was bit small for 4 adults. From balcony you can also see nice nature view.
Private open air bath at special room
It used to say that the private open air bath is big but we didn't know how it's big.
I expected that should be bigger than Yufuin Wazanho.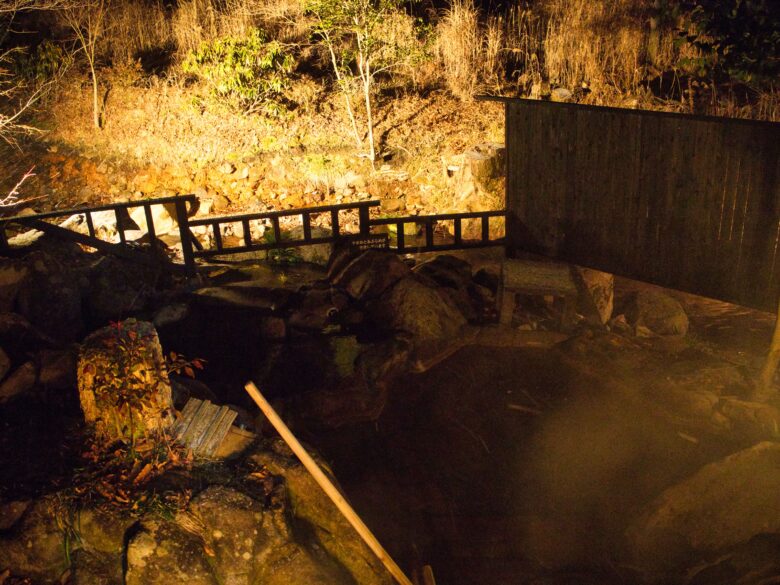 During the night some place is light up the area and right next to the bath you can hear the river sound so you can experience the bath inside nature.
Luckily only we use the special room but last year deluxe room yamafuji was also quiet so anytime you can be calm and feel stress free in this hotel.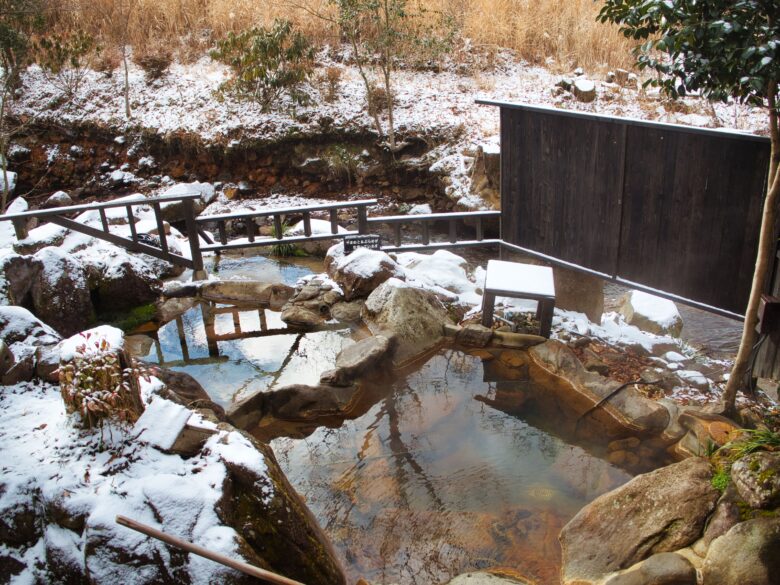 I took the bath in the morning. It was snowing a bit last night so you could see a little snow but not like last year. There are 2 ponds and one is a hot spring but another is completely water so please be careful.
The temperature of hot spring was bit hot but the place which the hot water directly comes through was very hot so please be careful on that.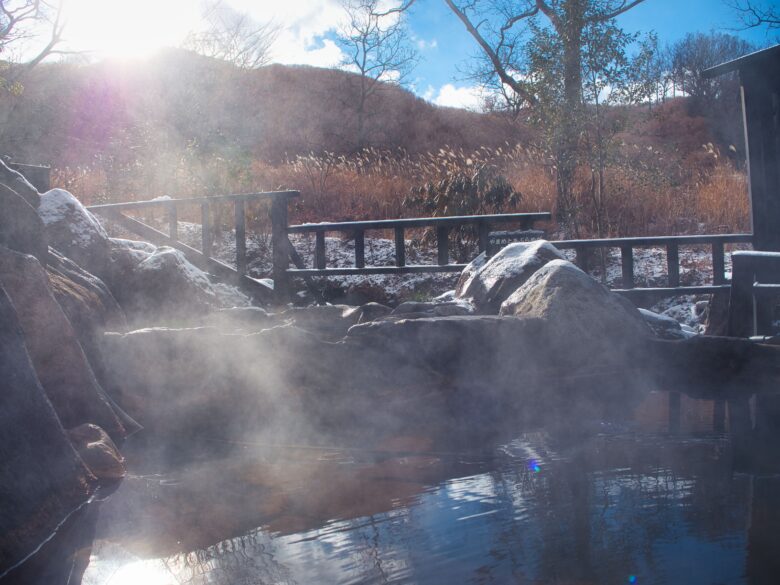 The hot spring quality and smell has changed. Sulfur smell become strong and this is because of when they dig out the hot spring it made this changes.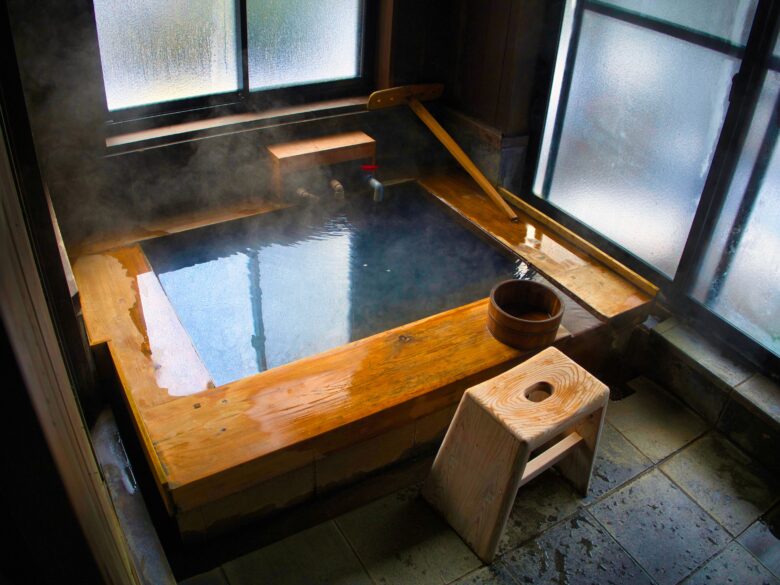 The use private open air bath you need to pass inner bath. It's just few second but might be slippy so watch out when you go there. There is slope and steps.
The ground is so cold during the winter so better use the slipper which is located outside.
As for the private open air bath condition I believe this hotel is the best.
Special room meals
First is dinner the starter was same like previous you can eat gorgeous starter.
Famous jersey milk gratin and yamame fish (river fish) bbq with salt will serve.
Finally Higo-ushi, Hiou pork and local chicken bbq by hoe. I was able to eat all meal this time.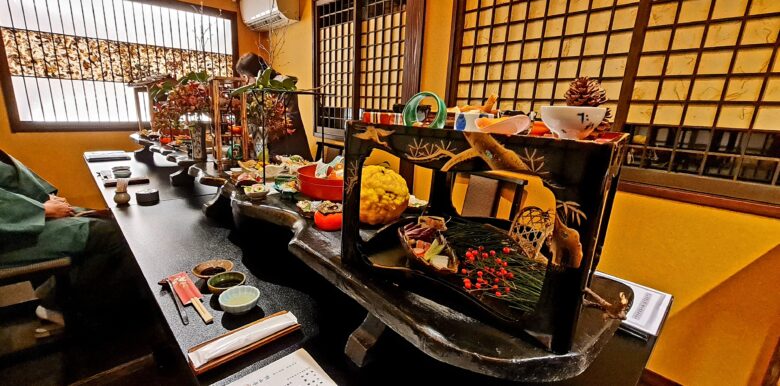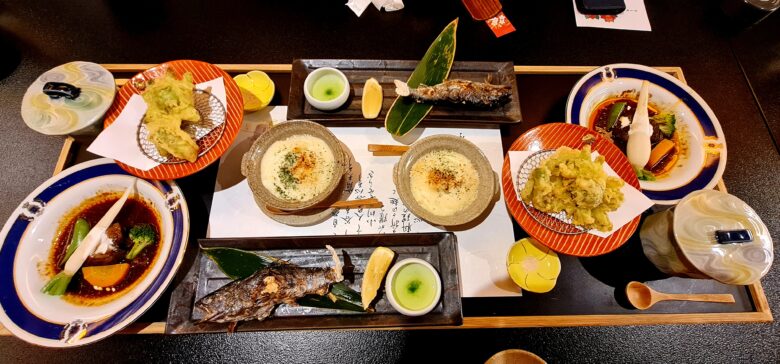 But I have 1 really regret point.
It is most of the meals are already cold when you eat. Actually last time I also feel it but because of my first time to be impressed I think maybe didn't care.
When eat again yes definitely cold compare when Yufuin Wazanho it's totally cold.
I think this is because of how they serve the meals. Every time they serve at once all together which is causing the hot foods to become cold during this winter.
Everybody wants to eat the hot food during winter so this was pretty regret for us.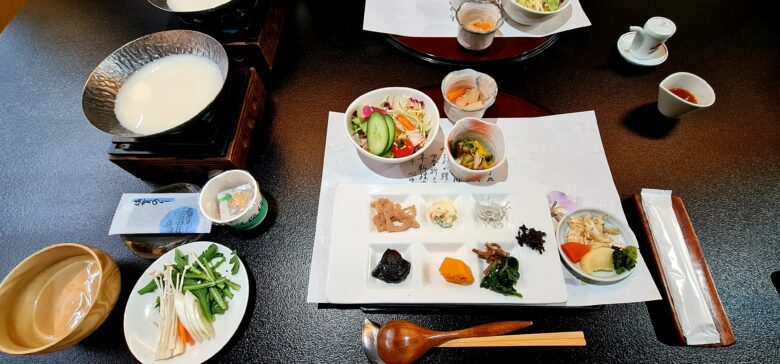 In breakfast you can eat tofu claypot so still can eat hot foods. But as you may expect from the picture the menu is cold things and difficult to make you warm up. It's was delicious but…
Hozantei basic info
Hozantei has website please refer to the website for more detail.
Address:〒869-2402 熊本県阿蘇郡南小国町満願寺6346
TEL:+81-967-44-0059
Operation hour:Check in 15:00、Check out 11:00 (Depends on the plan)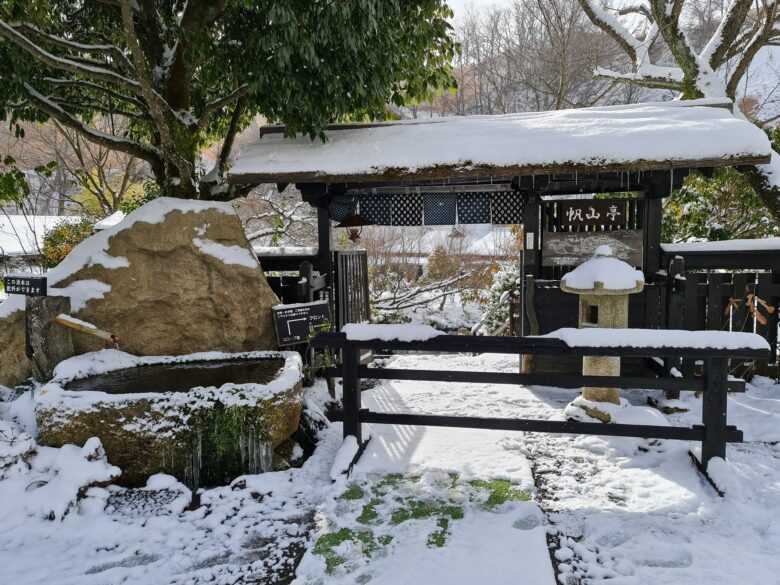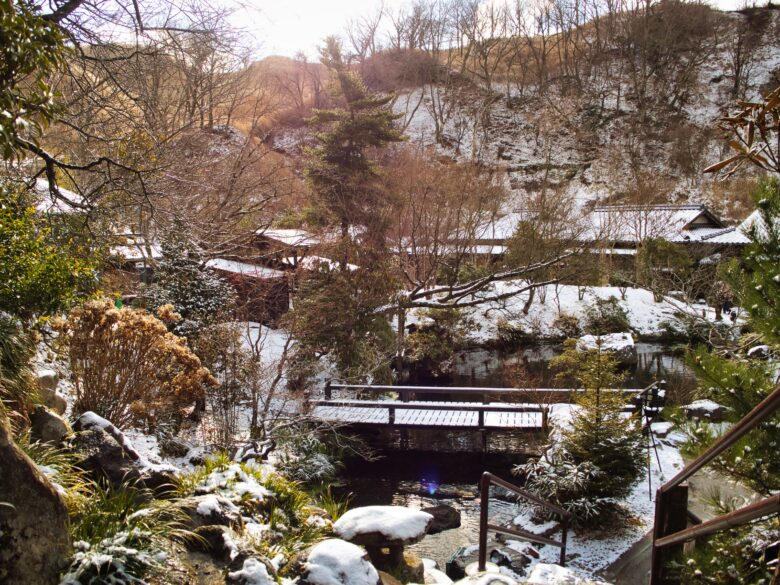 During check in staff will help to bring the luggage to the guest room from the parking lot.
When check out landlady will take some photo for you.
Above place is the place which Japanese baseball player Matsuda also took.
Summary
Private open air bath is best
Special room is worth to stay with 4 to 4people
To stay at quiet place
Want to relax at private open air bath
Want to feel the hotel season spring, summer, autumn, winter
As some of the website introduce Hozantei's private open air bath I also think that is true. The private open air bath here is really nice.
I made several article about Kumamoto prefecture. The entrance to another world that is a hot topic on SNS, Kurokawa onsen famous event in winter yuakari and so on many useful info is shared.
2022 the place to go in Aso Kumamoto Prefecture