Best place to see starry sky in the world Tekapo New Zealand #2
This day I participated the tour for Tasman Glacier Trekking and helicopter flight.
Its quite rare experience so walk on the glacier so it was really good experience for me.
What is Tasman Glacier which is New Zealand's longest glacier
Tasman Glacier is located between the highest peaks of the national park, Aoraki and Mount Tasman, which is New Zealand's longest with a total length of 27 km, a maximum width of 4 km and a glacier thickness is up to 600 m. At the end of this glacier is Lake Tasman (Glacial Lake).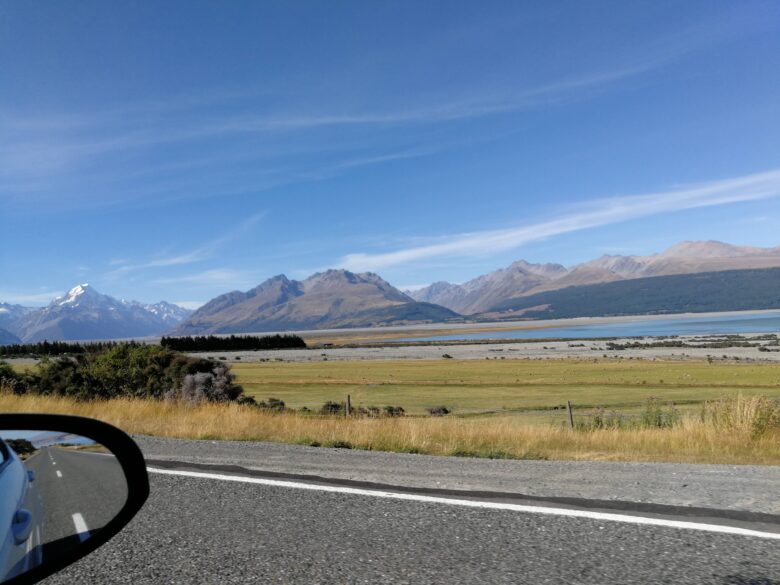 I have participated in glacier trekking and helicopter scenic flight tours on glaciers.
Glacier trekking is a very valuable experience because it is rare even if you look around the world.
If you want to take tour you should use Viator. The world wide best tour agency company.
Tasman Glacier trekking & helicopter flight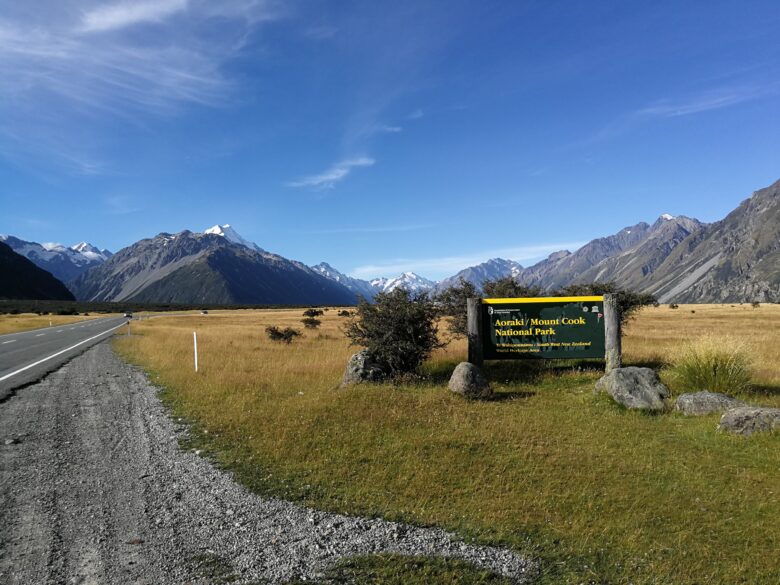 Helicopters are affected by the weather, so even if you apply for a tour, you may not be able to fly due to the weather on the day.
I couldn't fly on the day I made the reservation, but I was able to transfer it to another day.
I think it is better to secure a certain period of stay. By the way, the only tours I applied for at Tekapo are this glacier trekking and helicopter sightseeing flight only.
The tour price per person is around 850USD. Its pretty much expensive but finally I was satisfy to participate this tour.
Helicoptor flight to Tasman Glacier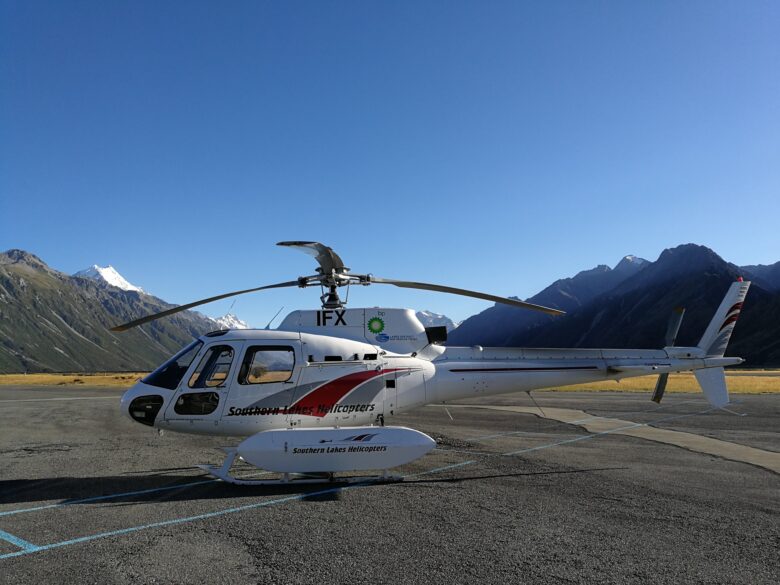 This is the helicopter that will be taken care of this time. It will seat 5 people including the pilot. You must report your weight before riding.
Group the helicopter evenly based on weight to keep the center of gravity and balance.
It was my first time to ride helicoptor so I was so excited. In Youtube I uploaded the movie during the floght.
You can also watch it.
Best place to see starry sky in the world Tekapo New Zealand #2 (世界一綺麗な星空が見えるテカポ湖@ニュージーランド #2)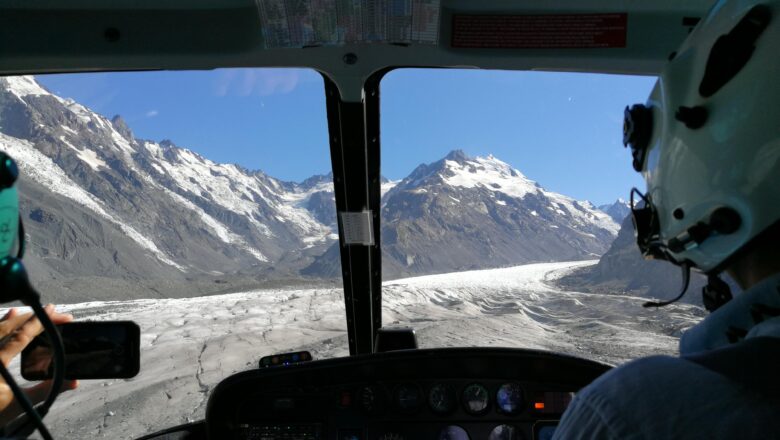 As you can see in the video, the engine noise is quite noisy. However, I'm glad that the scenery scene by helicopter is different from that of airplanes. It was a short flight, but my mood went up.
Starting of Tasman Glacier trekking
Once you land on to Tasman Glacier you need to wear the portable spike to walk around. This will be prepare by the tour company.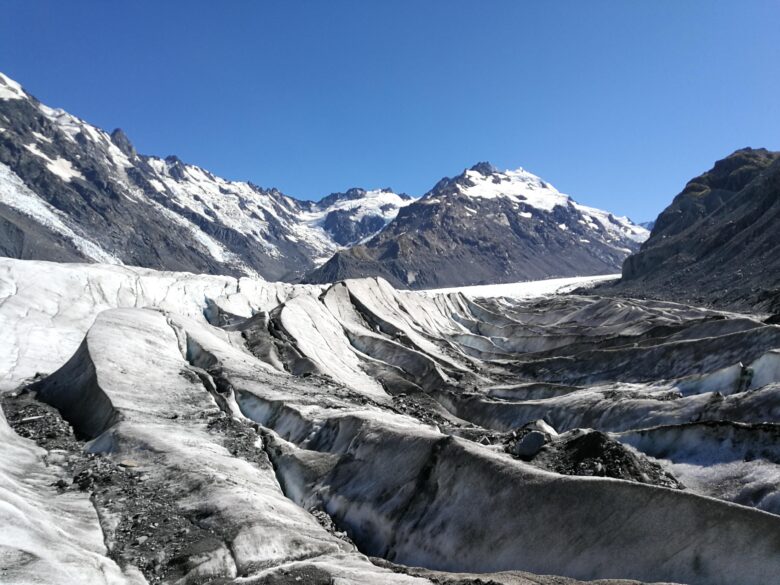 Just follow the tour guide. The guide has an ice ax to check where it seems dangerous and to see if there are any hole.
Please enjoy the wonderful view of the ice all around. I visited during the summer months in New Zealand, but it's cold on the glaciers. You will become hot when started to walk, so I think it's easier to control your body temperature if you wear short sleeves or thin long sleeves and warm clothes on the top.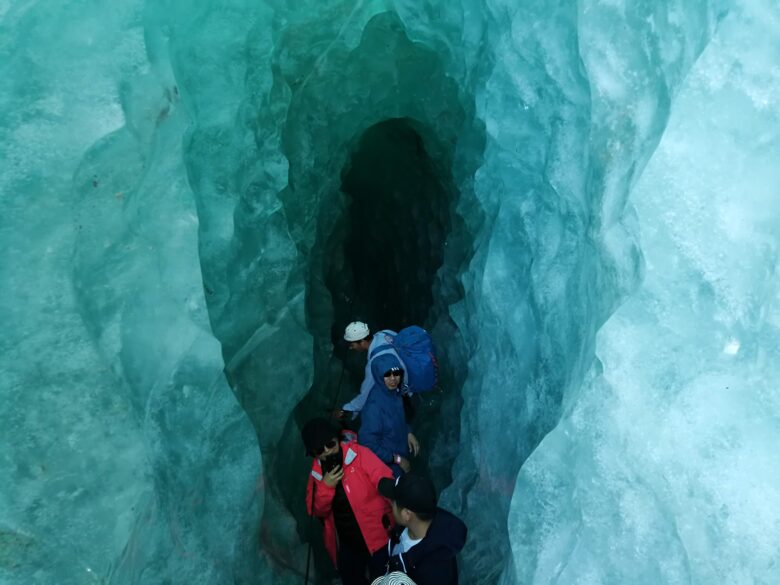 At Tasman Glacier there are few ice cave like the photo.
This is one of the main event in this tour also. Once you go inside, you can explore the beautiful and fantastic scenery of the ice cave.タスマ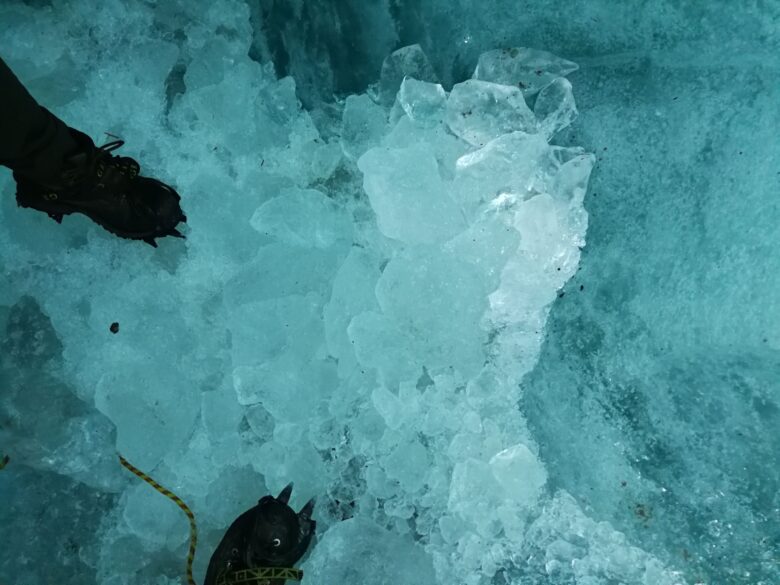 As you can see in the picture, the ice is rolling and the water is flowing, so the scaffolding is not so good in some places.
Please proceed with caution.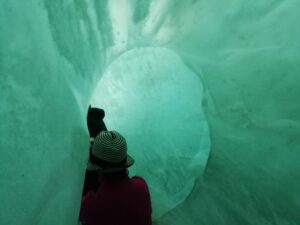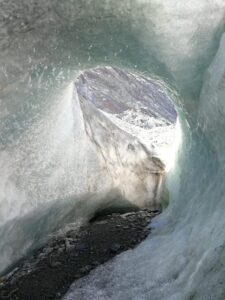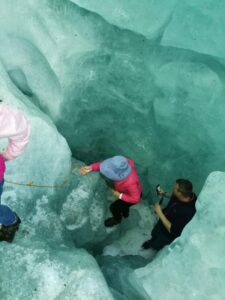 Tasman Glacier is located in New Zealand's magnificent nature and you can take a free trekking course to the Tasman Glacier. But to walk on the glacier only tour can let you do it.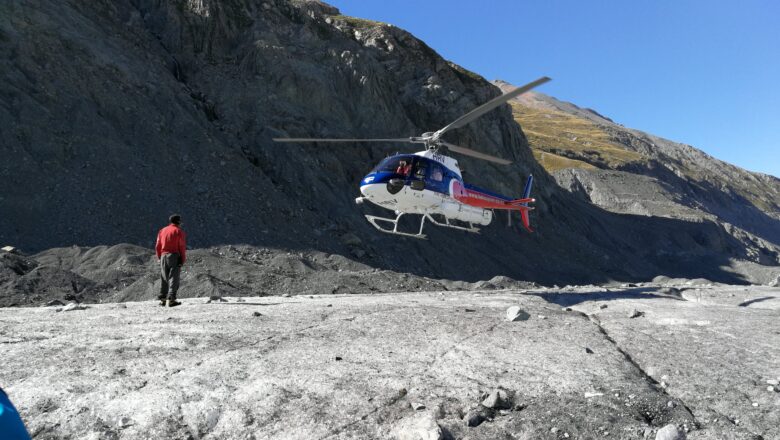 Unfortunately, the tour is over. It was a half day in no time.
It was pretty expensive tour, but I think it was the correct for me to participate.
Sunglasses is must wear, as they may burn by snow and glaciers.
Summary
New Zealand's largest glacier was spectacular and great
Good luck and participate the tour for ice glacier trekking and helicopter scenic flights if you can
Tour fee is around 850USD per person which is quite expensive
More impression and experience awaits than the amount of money
This is the tour link which I use this time.
New Zealand part is also upload at Youtube. Please watch if you have time.
Best place to see starry sky in the world Tekapo New Zealand #2 (世界一綺麗な星空が見えるテカポ湖@ニュージーランド #2)
Best place to see starry sky in the world Tekapo New Zealand #1
Best place to see starry sky in the world Tekapo New Zealand #3