TOEIC is well know English examination in Japan and normally people who work i Japanese company will take TOEIC test.
Actually I didn't know that I can take a TOEIC examination in Malaysia.
Firstly I heard that currently we can take an examiniation by online but actually this info was wrong. Other than that you are able to do it in Malaysia.
This time luckily I had chance to take a TOEIC examination so I tried to do it and share how to do.
How to apply TOEIC
First you need to register viaTest Center Malaysia to apply TOECI examination.
To complete to register your account it will take some days so if you are planning to take an examination register faster.
By the way TOEFL also can apply at here.
The TOEIC test center location is below
TOEIC test center location
Kuala Lumpur
Penang
Johor Bahru
Kuantan
2022 TOEIC schedule in Kuala Lumpur is below
29/MAR/2022 (Tuesday) – 10:00am
05 APR 2022 (Tuesday) – 10:00am
12 APR 2022 (Tuesday) – 10:00am
23 APR 2022 (Saturday) – 09:30am
10 MAY 2022 (Tuesday) – 10:00am
24 MAY 2022 (Tuesday) – 09:30am
14 JUN 2022 (Tuesday) – 10:00am
25 JUN 2022 (Saturday) – 09:30am
First check your account has been activated or not.
As per below picture when you press [Product] at the Test Center Malaysia site you need to select [TOEIC] and then choose the area where to go for examiniation. In here I will explain by selecting [Kuala Lumpur].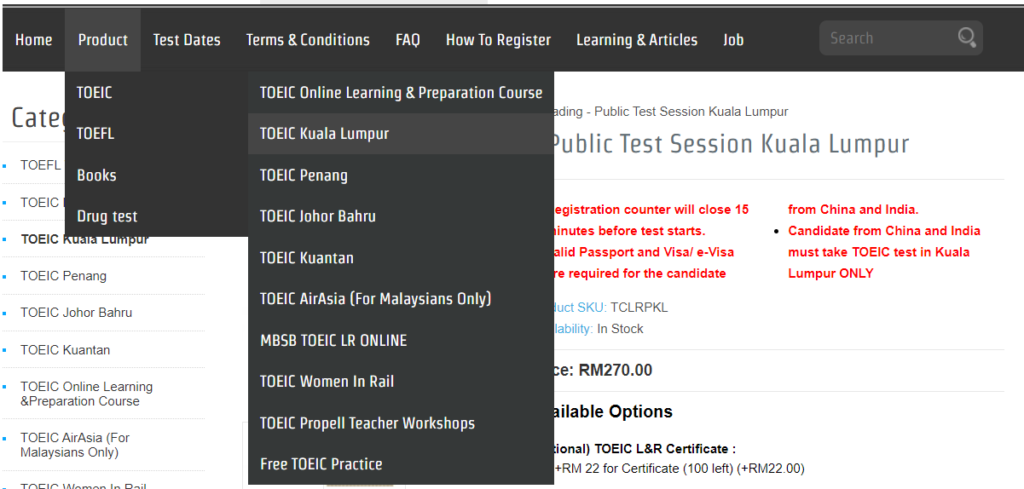 Once you select the location below this display will appear.
When you select the date don't forget to check [Availability] to check still able to proceed or not.
Price is RM270(72 USD). In Japan TOEIC price had increased to 78USD so it's bit cheaper.
If you tick [Optinal] RM22 will be charge which is creating your TOEIC score as certification.
This time I added but to be honest I don't think you need this because I never saw it when I did at Japan.
It's additional documentation but even you not add this you can get the score as usual.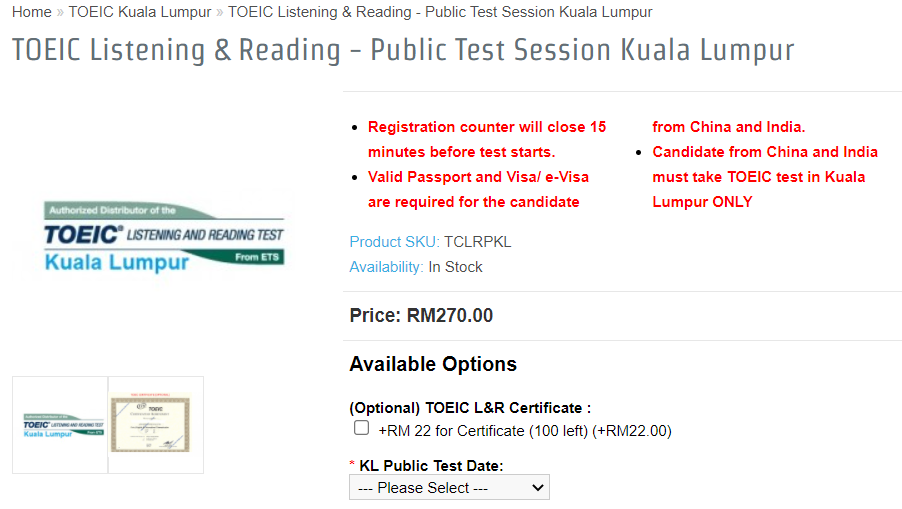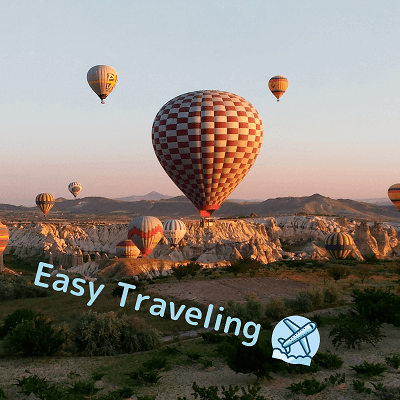 Easy Traveling
Current TOEIC have 2 type of the examination one is Listening & Reading and another is Writing & Speaking.
The original TOEIC program is Listening & Reading so please be careful when you select the program.
After the application is done next process is the payment.
You can pay later but if the payment is not done of course notification for testing also cannot be received.
Once the payment is done your will receive the notification and the reminder will be receive 1 week before the examination.
Currently because of COVID-19 issue if you have close contact and Myseja status is red you are not allow to participate the test. And one day before the exmanination you need to submit the questionare via Web.
The link will be share inside reminder email.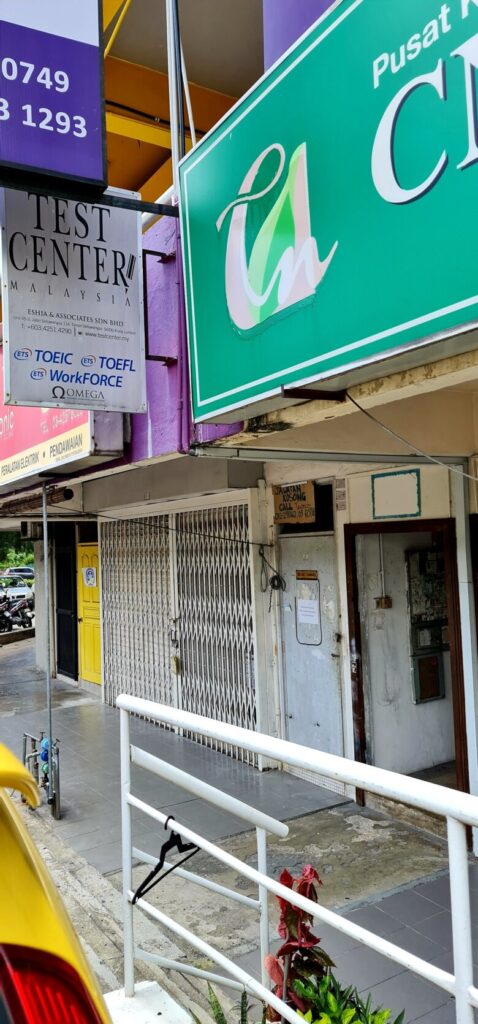 The test center entrance is like the picture above. You will go until 3rd floor but on that date the counter desk is set outside and staff is waiting so you can notice easily. You need to show your Mysejatra to proof that you are not High risk person.
Check your name is stated here and go o 3rd floor.
Examinee was around 30 person so you might need to wait at waiting area until the staff call you for registration. Submit your passport (must bring) and you will receive the locker key and confirm the method how to get the TOEIC result.
The method to send the TOEIC result
There are 3 option
①RS (Rush score)
After the examination you can receive within 1hour at the site.
Price is RM20 (5 USD). Will pay duirng registeration
②C(Courier)
They will send to your address within 4 working days.
Price is RM10 (2 USD). Will pay during registeration.
③Collect by yourself here after few days
You can receive faster then taking exam at Japan. This one helps much.
Things to be careful during exmaination
①Mechanical pencils are prohibitted. Only 2B pencils can be use
②Watch is prohibitted to use but inside the room they have clock so you can arrange your time during the examination
③Passport/ID is necessary to bring
④Other than pencil,passport & eraser need to store inside the locker
⑤Ensure to come before the examination start 30minutes to 1 hour and finish your registeration
⑥Depends on the seat where you choose but some seat aircon wind might hit you better to bring additional cloth
⑦Toilet at the office and have paper but not so clean
Before TOEIC examination starts you need to fill uo few things but staff will explain in detail.
Few staff are there so if you have unclear points just raise your hand and request help from them.
Many Japanese Examinee were there but some Chinese, Korean & even Malaysian was taking the examination.
If you choose rush score you need to wait at the site and not allow to go out. You will receive the result within 1 hour.
Test Center surroundings info
Address:45, 3, Jalan Setiawangsa 11a, Taman Setiawangsa, 54200 Kuala Lumpur, Wilayah Persekutuan Kuala Lumpur
TEL:03-4251-4290
The symbol is Petronas & Mc Donald.
From KLCC it took around 15 minutes by car.
To take the examination on Saturday i limited. If you have time on weekdays it's good but usually it's hard so if you want to take an examination on Saturday move on to make faster plan.
FYI my score was up for 100!!
#49 Speciality of Nagoya Taiwan mazesoba